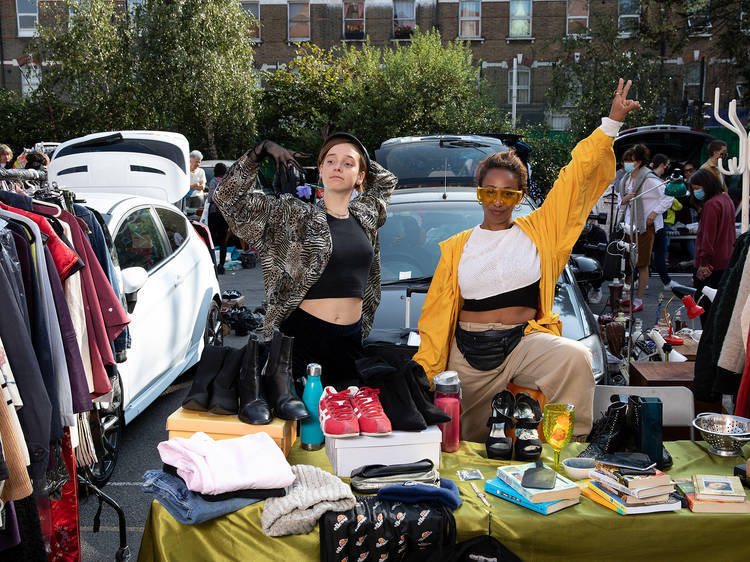 Photograph: John Sanders/Alamy
Miquita Oliver, TV presenter
Princess May Car Boot Sale, Dalston (above)
'This always has proper finds! It's a classic British jumble sale with clothes that feel like you're wandering through lots of different people's wardrobes and stories. My cousin Moon has just started having a spot here and she cleans me out every time. On my last visit I left with three new skirts and two of the prettiest wine glasses you ever did see.' Princess May Primary School, Princess May Rd. Sat and Sun.
RSPCA, Stoke Newington
'This isn't a very big charity shop but I always leave with one thing that I LOVE. The last thing being a £5 blue dress with tiny white flowers that I didn't even know I was looking for. The two ladies who work there have proper knowledge about the clothes they're selling, and they make me laugh, which, for me, is a fully rounded shopping experience.' 180 Stoke Newington High St.
Miquita is working with alterations company Make Nu.