Heads up! We're working hard to be accurate – but these are unusual times, so please always check before heading out.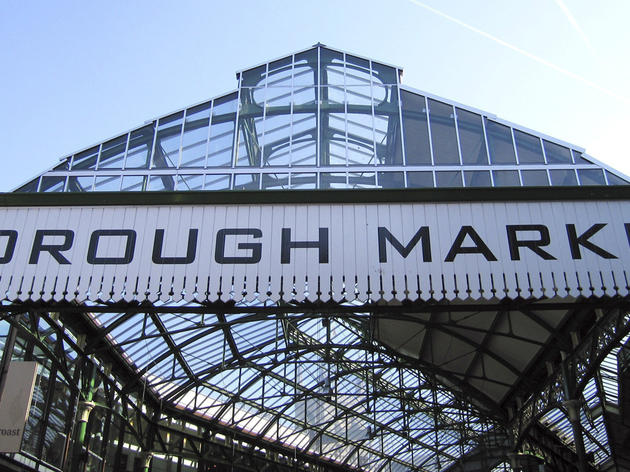 1/15
© Rob Greig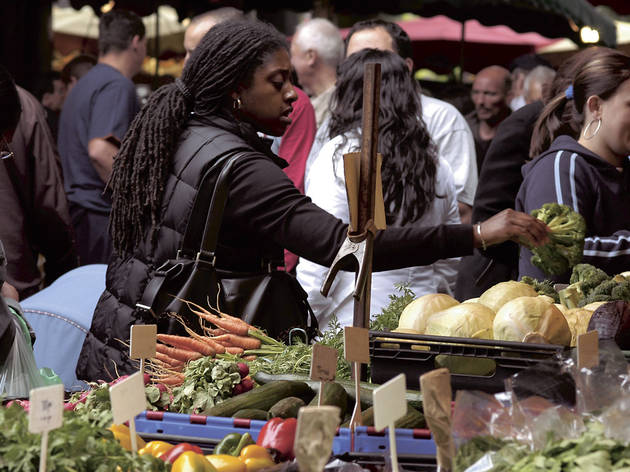 2/15
© Scott Wishart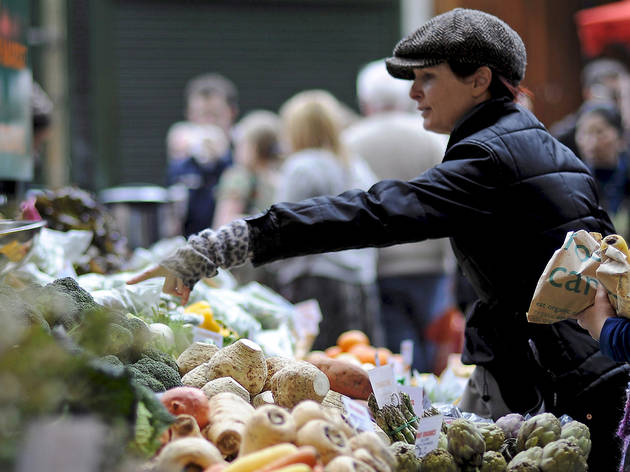 3/15
© Britta Jaschinski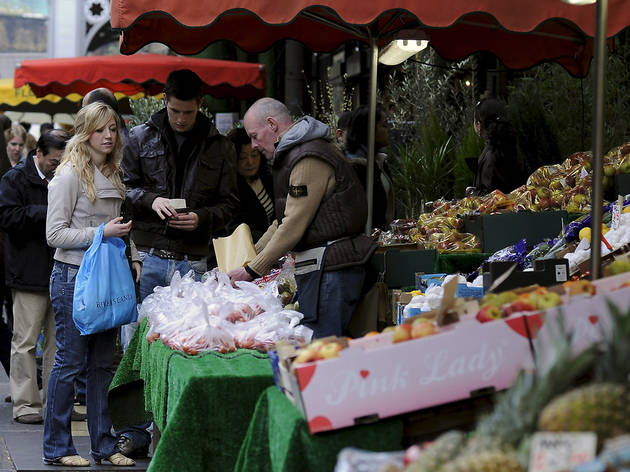 4/15
© Britta Jaschinski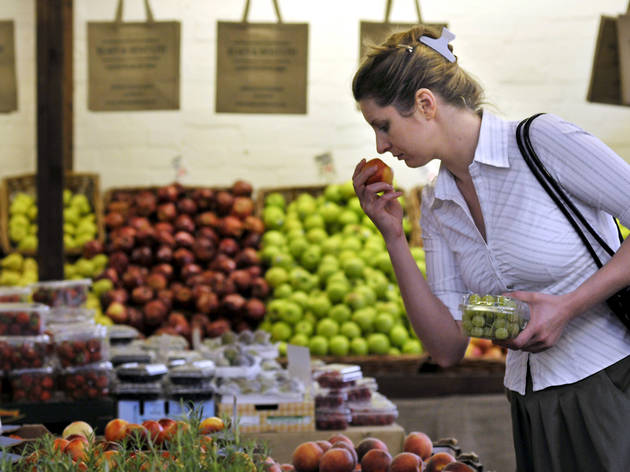 5/15
© Britta Jaschinski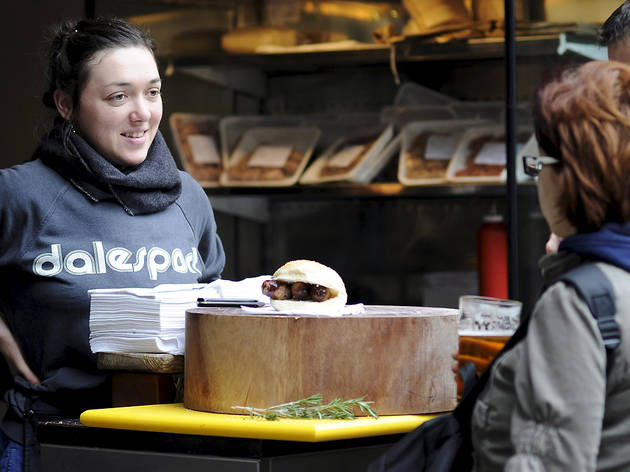 6/15
© Britta Jaschinski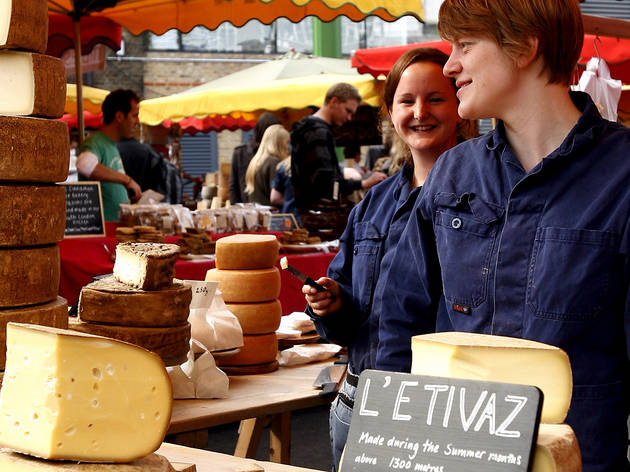 7/15
© Rob Greig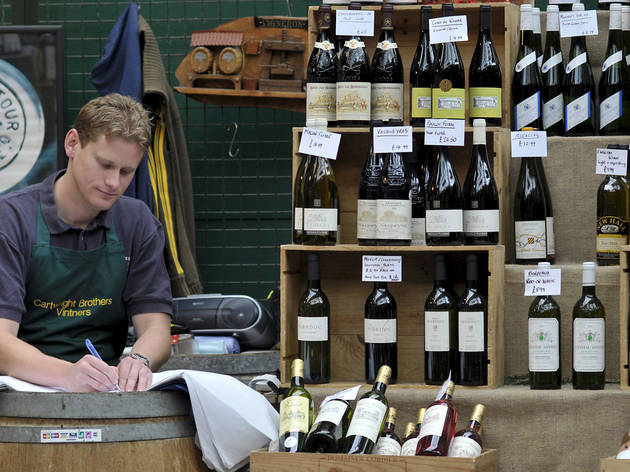 8/15
© Britta Jaschinski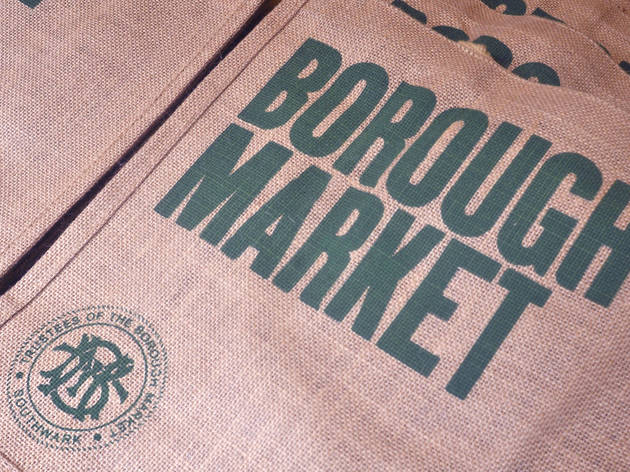 9/15
© Britta Jaschinski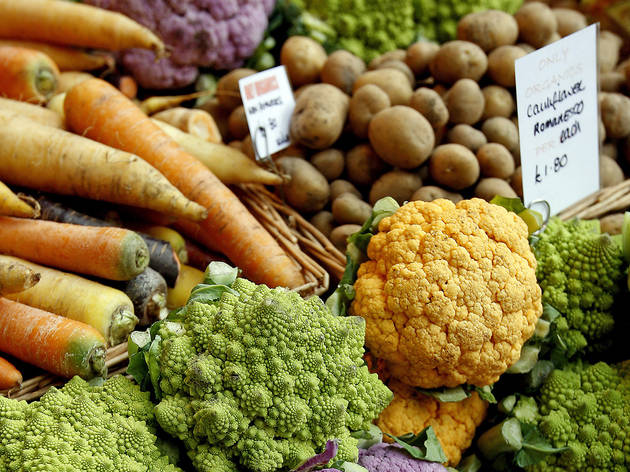 10/15
© Rob Greig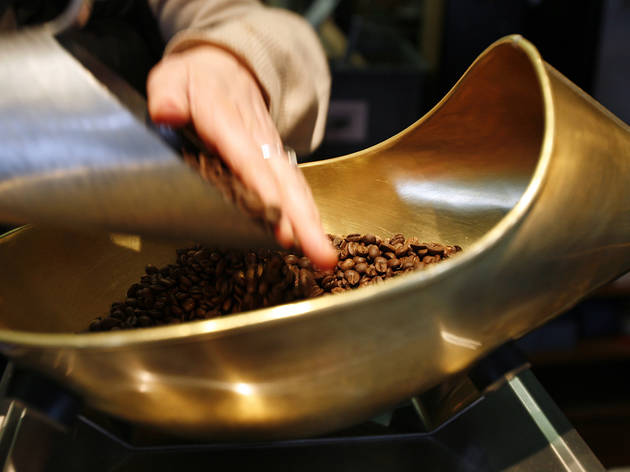 11/15
© Rob Greig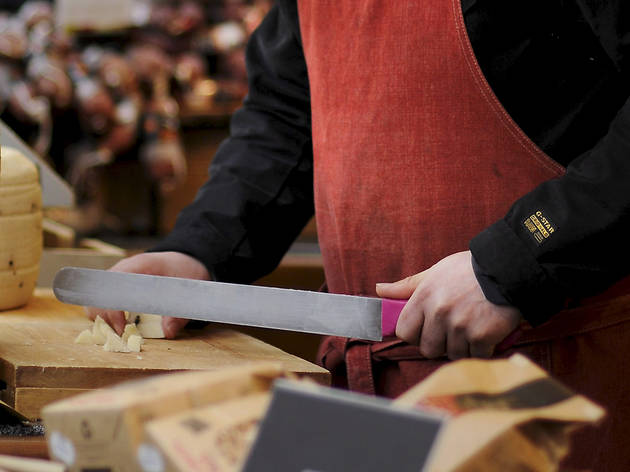 12/15
© Britta Jaschinski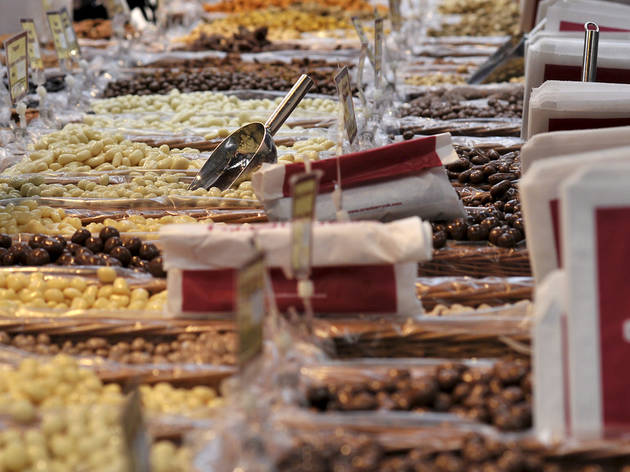 13/15
© Britta Jaschinski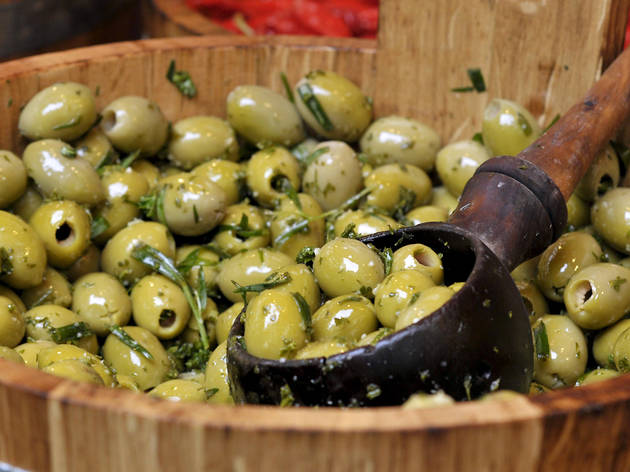 14/15
© Britta Jaschinski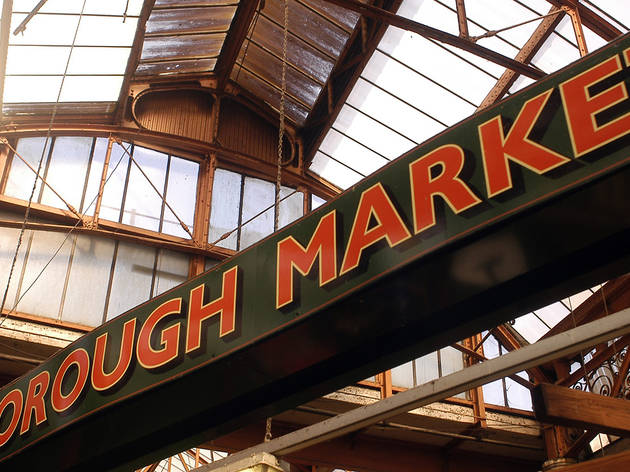 15/15
© Britta Jaschinski
Borough Market: an insider's guide
An unmissable destination for London food lovers, catering to both top chefs in search of premium ingredients and hungry locals looking to graze
The lowdown
This dazzling food market offers a vast array of artisanal munchables and difficult-to-find ingredients. The market is a delight for all the senses, and is best enjoyed with a big shopping bag and empty stomach when the crowds are at low ebb. To avoid the starving masses go first thing on Saturday mornings, from 8am or 9am, or from midday on Thursday or Friday.
Don't miss…
Pork pies with chopped apple piled on top from Sillfield Farm, packets of Padrón peppers and tortas de aceite (handmade sweet olive oil biscuits with a hint of aniseed) from Brindisa, coconut drops from Burnt Sugar, elusive Mexican ingredients from the Cool Chile Company.
Downside...
Overpriced fruit and vegetables from the bigger fresh-produce suppliers.
Refuel at...
If the all-pervasive and irresistible aroma of sizzling meat doesn't stop you in your tracks, make your way to Shellseekers for fried scallops and bacon. Otherwise join the queue at Brindisa for its legendary chorizo roll, or line up at Kappasein for a pricey (but pretty tasty) toasted cheese sandwich or raclette.
For sit-down options, try breakfast at Roast, lunch at Tapas Brindisa or oysters and a pint of prawns at Wright Brothers. If you're after something sweet, make your way to Real France in Jubilee Market (the extension to Borough) for crème caramel pots.


Insider tips
Our insider: Brett Redman, co-owner of the Pavilion Café in Victoria Park and Borough Market's Elliot's, which you'll find at 12 Stoney Street.
When should you visit Borough Market?
'Most traders are there from 8am and it starts to wind down from 4pm.'
Top spots?
'The Ginger Pig is a great butcher specialising in rare-breed meats. You must try the 50-day aged rump of beef. Chegworth Valley is starting to grow more and more heritage varieties of vegetables not found on your average supermarket shelf.
'The best oysters on the market are at Richard Hayward. The stall looks a bit shabby but the product is anything but. The Hayward family has been farming and growing oysters since 1792.
'Brindisa has some of the best Spanish food around: I go for a glass of fino sherry and a plate of chorizo. Mons Cheese has great Swiss and French cheeses; the comte is amazing in a cheese toastie with a few gherkins.'
What should you avoid?
'Taking pictures without asking the traders for permission. Some of them can get right arsey with you!'
Top tips
'If you want to shop, go early on a Saturday so you can beat the crowds that start to gather around 11am. Don't be afraid to haggle a bit – it is a market, after all.'


Borough Market, Stoney St, SE1 (www.boroughmarket.org.uk). London Bridge tube/rail. 11am-5pm Thur; noon-6pm Fri; 8am-5pm Sat.
Read more about Borough Market
London's oldest market – dating back to the thirteenth century – is also the busiest, and the most popular for gourmet goodies. Traders satisfy the city's insatiable appetite for artisan cheeses and ham from acorn-fed pigs. If food is your thing, then Borough, with its abundance of beautifully displayed organic fruit and veg, cakes, bread, olive oil, fish, meat and booze, is the place to go.