Heads up! We're working hard to be accurate – but these are unusual times, so please always check before heading out.
Come buy with me
Which of London's airports is the most stylish of them all?
There's more to the departure lounge than a pint at Wetherspoon's. Time Out's roaming writers go in search of stylish ways to pass the time at London's airports.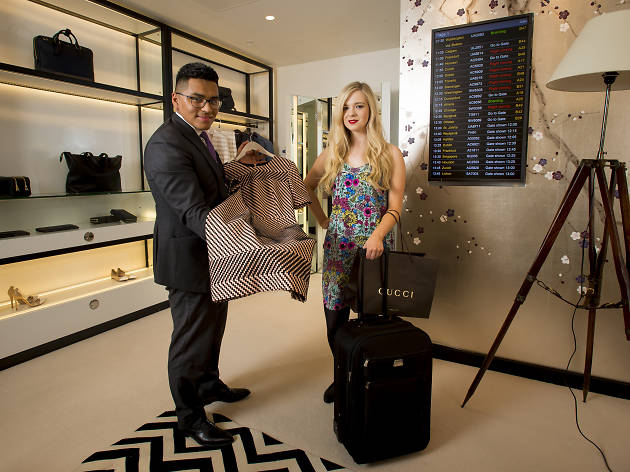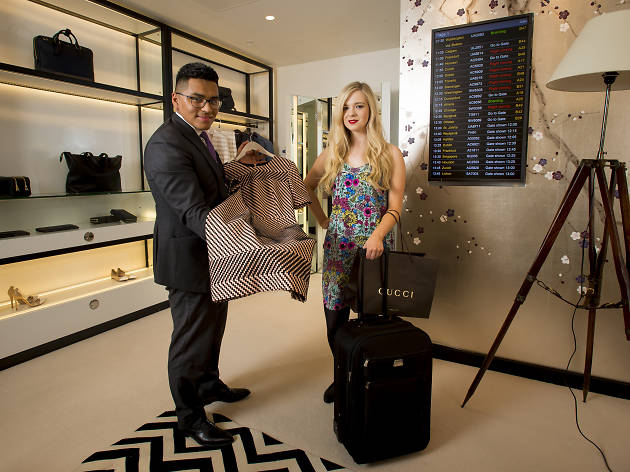 David Tett
When it comes to pre-flight frivolity, Heathrow is king. Once I've passed through security, I feel like I'm visiting a shiny new branch of Westfield rather than holiday purgatory. Terminal Two is home to a posher-than-average selection of fashion boutiques: you can eye up fancy arm candy in Bottega Veneta or try on macs in Burberry. I've planned ahead and booked in with personal shopper Oliver, who chats me through the summer collections from super-luxe designer brands – although my budget is tighter than that of his usual jet-setting clients. The plush styling suite is two minutes from the Aer Lingus desk, but wouldn't feel out of place in a Knightsbridge boutique. Next up is World Duty Free. I wear more make-up than the average cabin crew member, so I'm quickly won over by the vast array of slap from the likes of Mac and YSL. After heading to Clinique for a complimentary ten-minute skin consultation, I pop to Benefit counter for a makeover. Feeling smug (and sleepy) after free pampering and one of Heston's liquid nitrogen cocktails, I make my way to the Independent Lounge. For £35 you get two hours of food and drink and a comfy spot for snoozing, along with free wi-fi and an enticing spa equipped with private treatment rooms and solicitous staff. There's enough on offer at Heathrow to fill a mini-break – don't forget to actually get on a plane.

It's great that: you can window shop in chic boutiques, then really shop in a vast duty free area.
It's a shame that: the beauty treatments are limited (although good). Fast beauty destinations pop up every five minutes in the capital, and a speedy salon dishing out spray tans and mani-pedis to pasty Brits could clean up here.

Katie Rosseinsky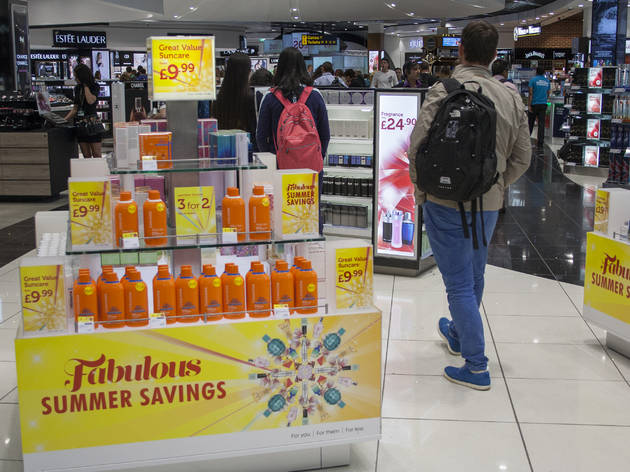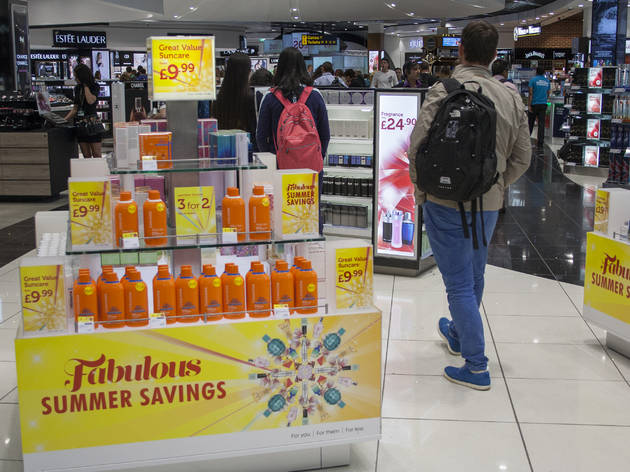 Jael Marschner
Stansted's a bit of a building site at the moment, but the new duty-free area just celebrated its one-year anniversary with a much-improved selection of luxury make-up brands, many of whom offer on-the-spot mini treatments – I take in a five-minute hand and massage treatment at Jo Malone (with the help of an electric coffee frother to whip bath oil into a bubbly foam) and a Mac makeover to get rid of those I-need-a-holiday eyebags. The more time you have to waste, the longer staff will spend on you. But I'm ready for some pre-flight booze.
I hit the new Espace Lounge, basically a pay-for-entry VIP lounge where for £20 you can help yourself to a small buffet, a bar and free wi-fi. But don't come expecting BA standards for your buck – the food is Holiday Inn beige and you'll probably need three hours to get through your £20's worth of free wine – that's the maximum time you're allowed for one visit.
It's great that: in just 15 minutes, you can get a full Mac makeover
It's a shame that: the VIP lounge feels a bit tacky
Jael Marschner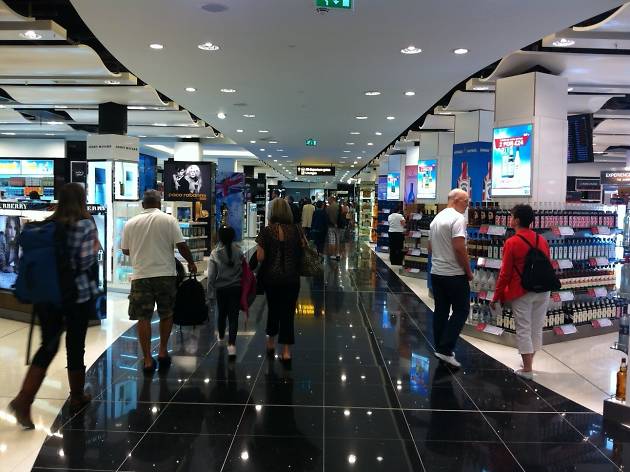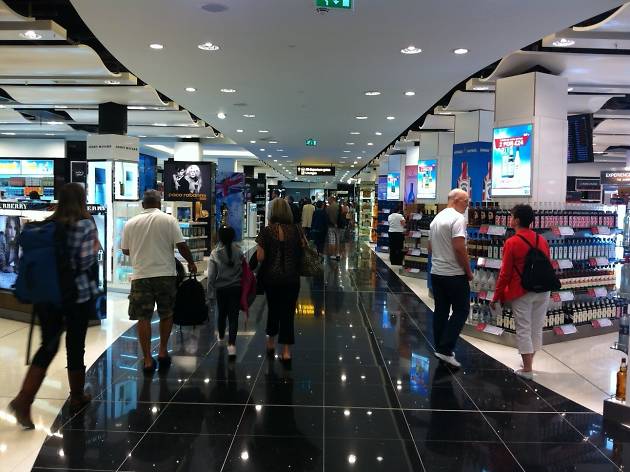 Stansted Press Office
Having panicked the family out of the door, and foregone any kind of pre-beach grooming, I find myself at Gatwick three-and-a-half hours before take-off – way too early to even check-in.
Once through security, though, I'm delighted to find No 1 Gatwick, a private lounge and spa where membership is £69 a year. This gets you fast-tracked through security (sadly, something we only find out about after we've been through it), premier boarding and a lovely lounge with a free bar laden with pastries and cake. We sit for a good hour sipping champagne as the kids spot planes taking off. There's also a cinema room, a games room and a 'cosy' lounge, alongside a spa, but this gorgeous-looking place closes at 6pm: no mani-pedi for me, then. I hit the shops and find Cath Kidston, Superdry and Ted Baker to part me from my sterling. In duty-free, I sample Mac and Lancôme for free, and stock up so I can do my own chipped nails when we get to our villa.
If I hadn't supped so much free fizz in No 1 Gatwick, I could have also shopped at Lacoste, Harrods and Havaianas. But je ne regrette rien.
It's great that: if you fly regularly from Gatwick, No1 Gatwick's perks are really worth the cash.
It's a shame that: the spa closes so early. Boo!

Sarah Peach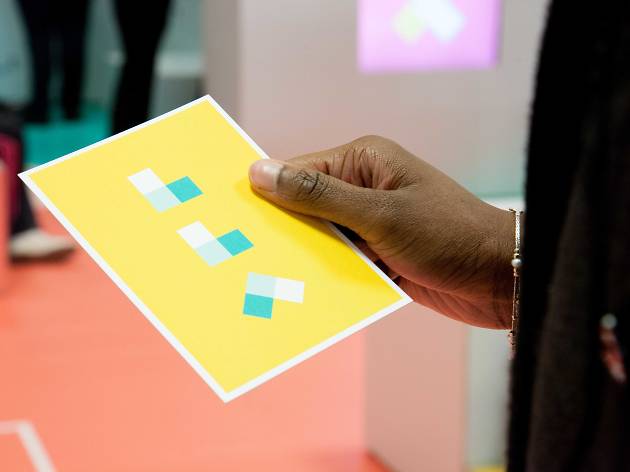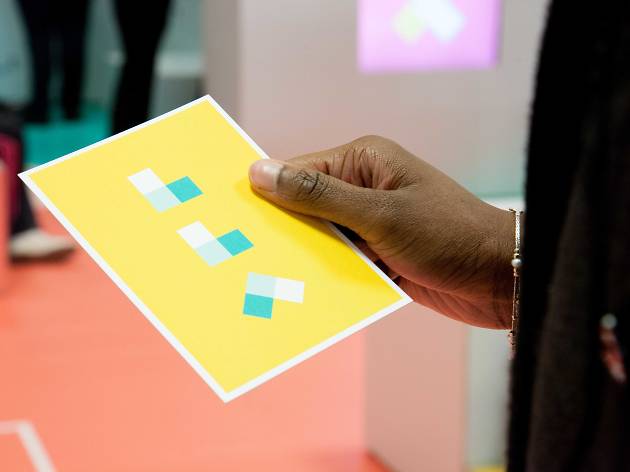 Having allowed absolutely ages to languish in departures, the whole of London seems to be going on holiday at exactly the same time as me, and the time I planned to spend shopping and supping gets spent in queues. In the event, I probably had more fun going through security – there is absolutely nothing to do at Luton apart from clock watch. The nearest thing to luxury on offer is a sandwich of the month from Pret and a sun-lotion BOGOF deal at Boots. No fancy lounge, dismal duty free, no free wi-fi. Apparently the whole place is getting a revamp soon – it needs it.
It's great that: it takes so long to get through security, you won't have much time in departures.
It's a shame that: this airport does its best to kill pre-holiday buzz.

Katie Dailey