Heads up! We're working hard to be accurate – but these are unusual times, so please always check before heading out.
Five iconic styles from 'Shoes: Pleasure and Pain'
Get a taste of what's on show at the V&A's fantastic footwear exhibition this summer
Helen Persson, the curator of the new 'Shoes: Pleasure and Pain' exhibition at the V&A, talks us through five of her favourite shoes on display, all of which left their footprint on history.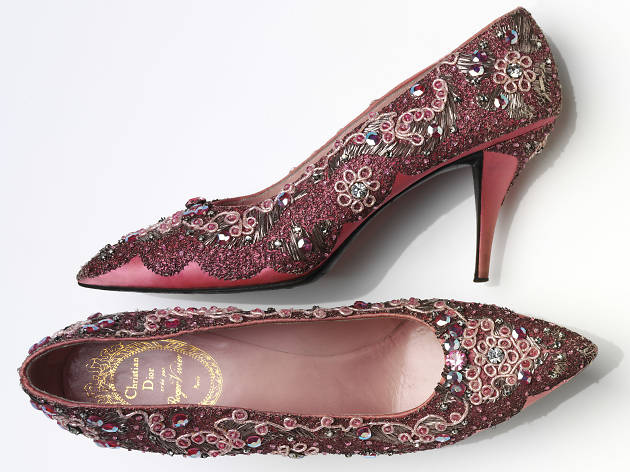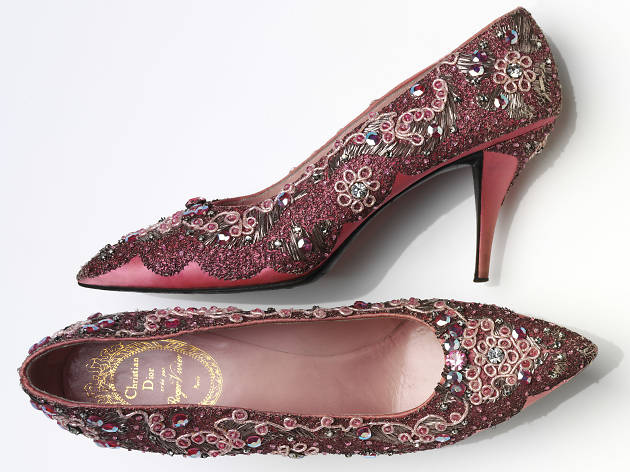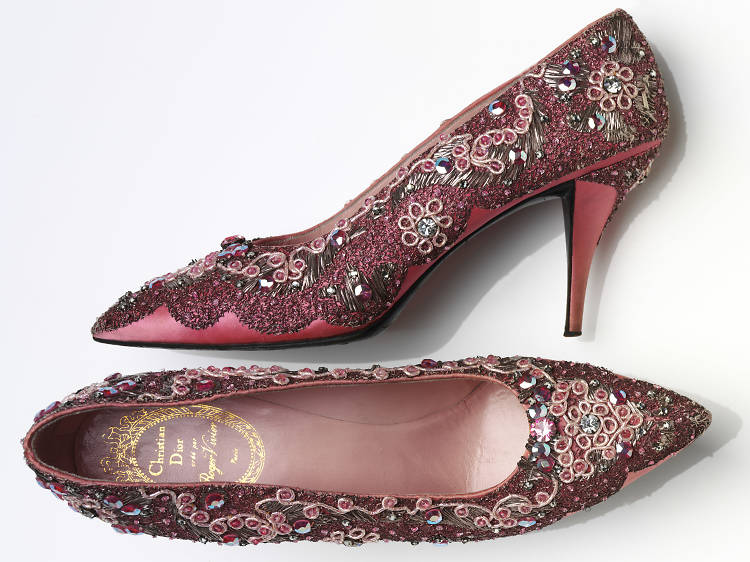 Jaron James © Victoria and Albert Museum
The Fabergé of shoes. The highly decorated shoes by designer Roger Vivier for Christian Dior in the 1950s and early '60s represent the ultimate in luxury footwear. Only the wealthiest members of society could afford Dior's gowns and accessories. The donor and wearer of these shoes, Mrs Gloria Loel Guinness, belonged to one of Europe's richest families.

(Picture: Jaron James © Victoria and Albert Museum)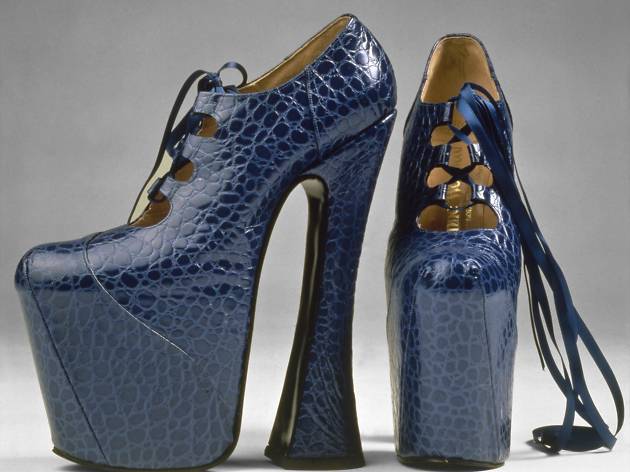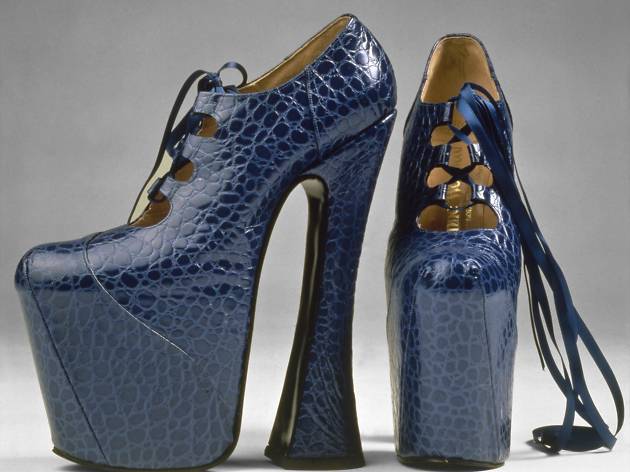 ©V&A
2. Vivienne Westwood Blue Leather Gillies
The supermodel Naomi Campbell will be forever associated with the blue mock-crock Vivienne Westwood platforms that were responsible for her spectacular fall on a Paris catwalk. Westwood's reinterpretation of the platform heel was exaggeratedly proportioned and required courage and a balancing act by the wearer.

(Picture: ©V&A)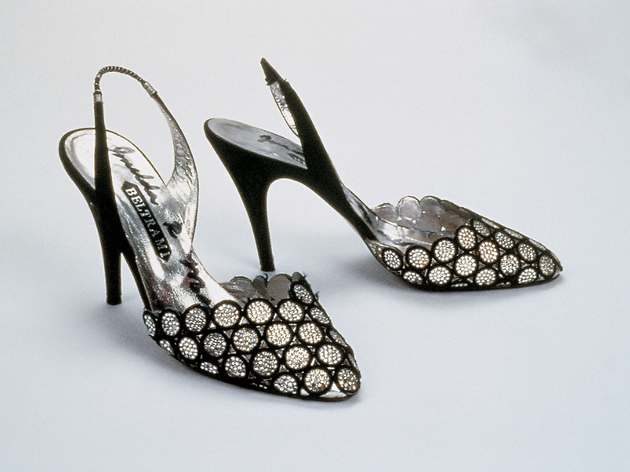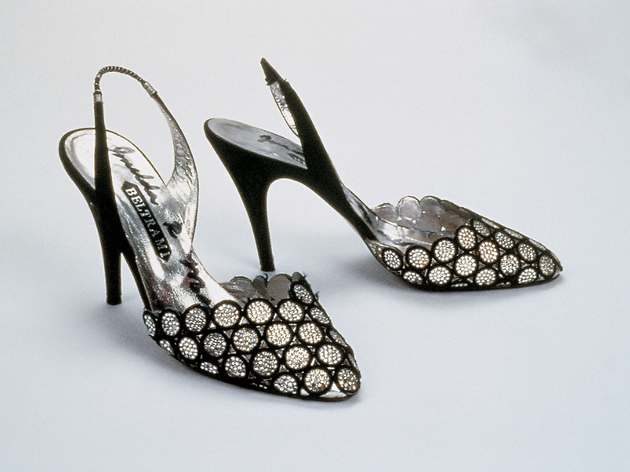 © 2015 Bata Shoe Museum
Imelda Marcos is the widow of former Philippine president Ferdinand Marcos. When she fled the Philippines after an uprising in 1986, an incredible number of shoes were found in the basement of her palace in Manila. The collection became a symbol of her lavish lifestyle. Having returned to the country, she is now considered its richest woman, known as the 'Steel Butterfly' for her capacity to survive upheaval.

(Picture: © 2015 Bata Shoe Museum)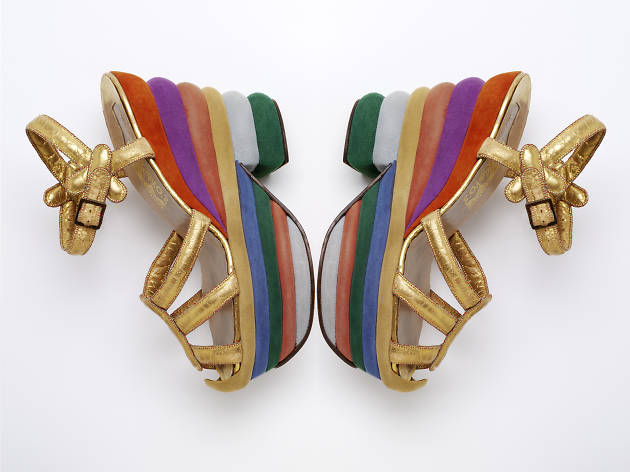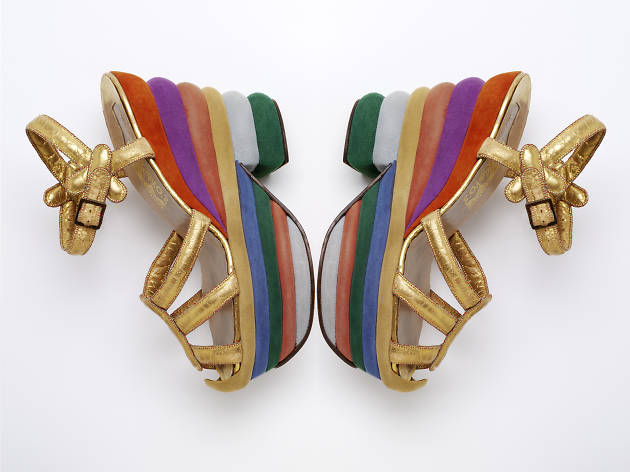 © 2015 Bata Shoe Museum
4. Ferragamo Rainbow Wedges
Ferragamo brought the high platform back into fashion in the late 1930s. He invented a special kind of cork wedge. Inspiration for the heel possible came from musicals, where actresses were often raised on golden pedestals. Apparently, Ferragamo had Judy Garland in mind when he designed this sandal with its Technicolour, cinematic quality.

(Picture: Jaron James © Victoria and Albert Museum)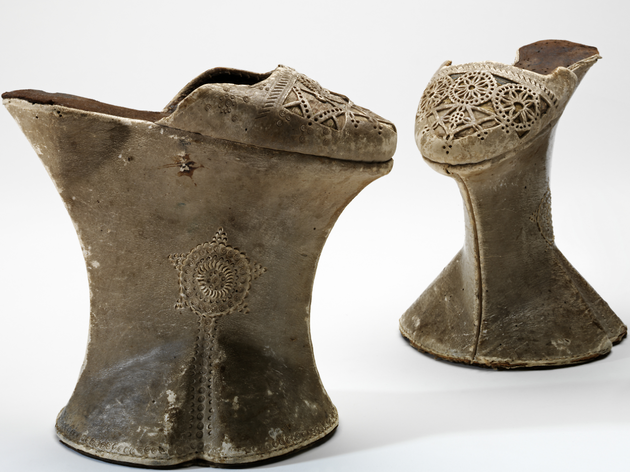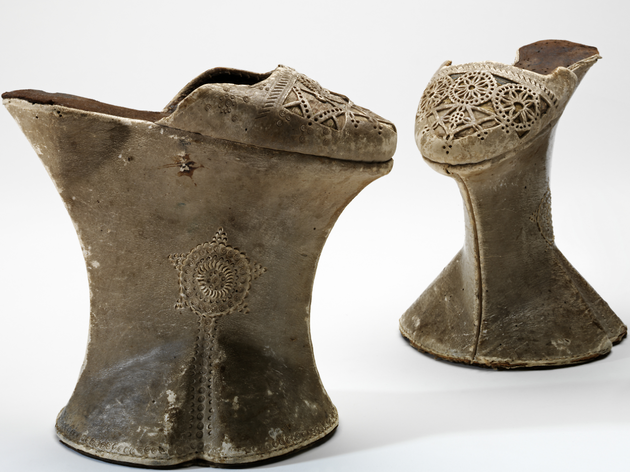 ©V&A
The pedestal-like chopine of the late 15th to the early 17th century transformed the upper-class European woman into a towering figure. Especially popular in Venice, the shoes were so exceptionally high (more than 54 cm) that maids were used as crutches. Chopines were completely hidden under skirts: the higher the footwear, the more cloth was required for the dress, another indication of status.

(Picture: ©V&A)