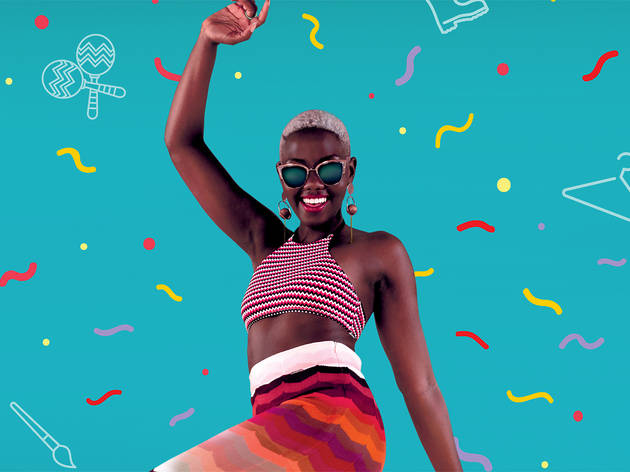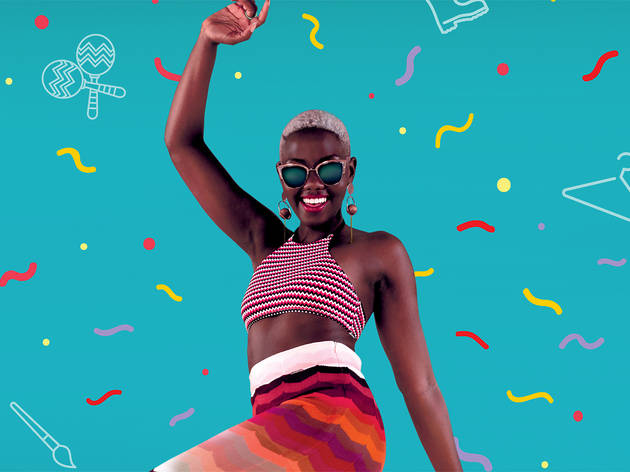 1/14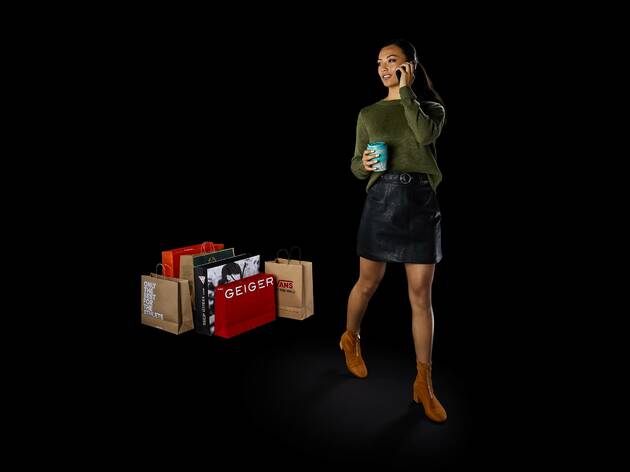 2/14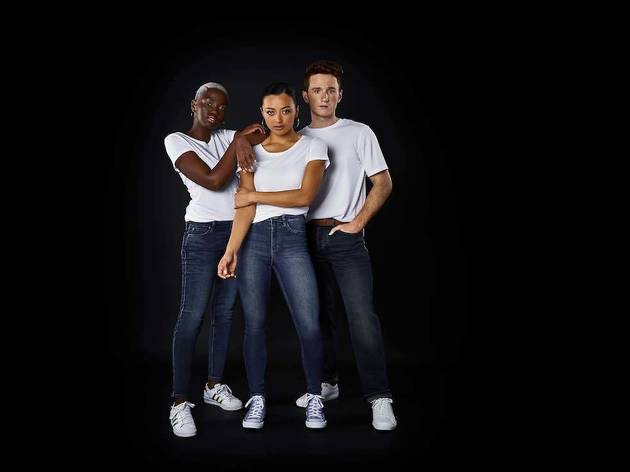 3/14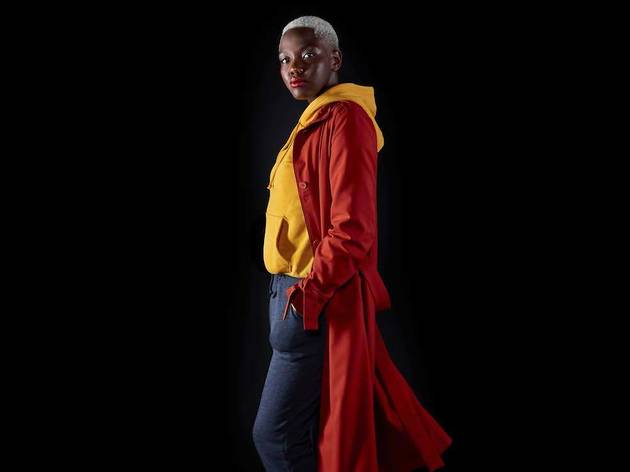 4/14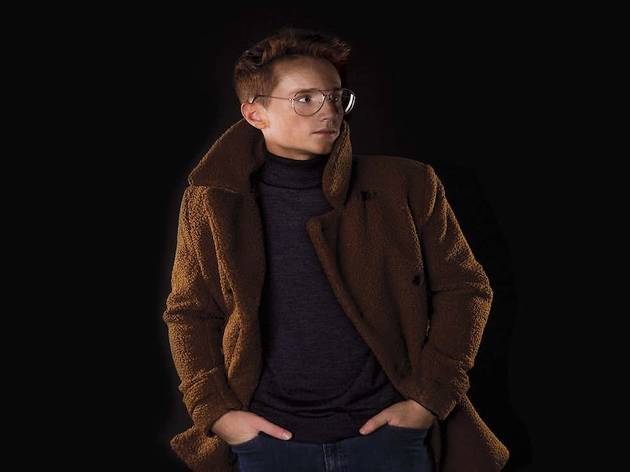 5/14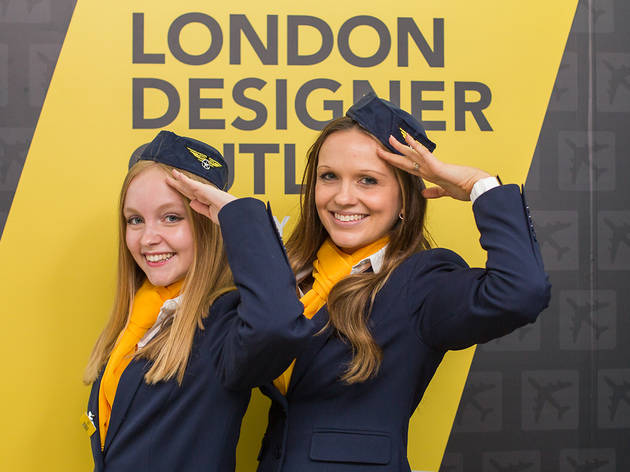 6/14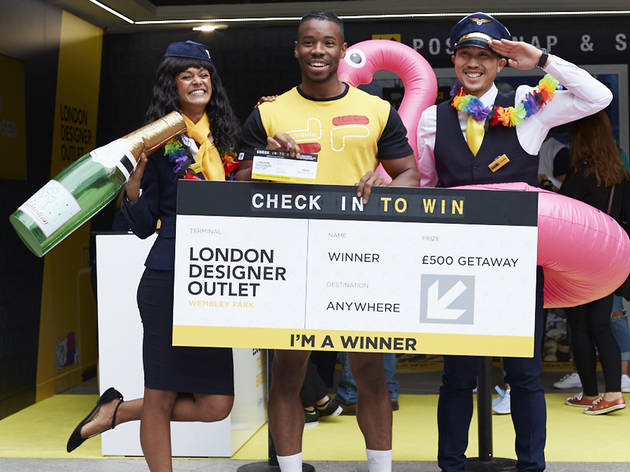 7/14
Jacob Turney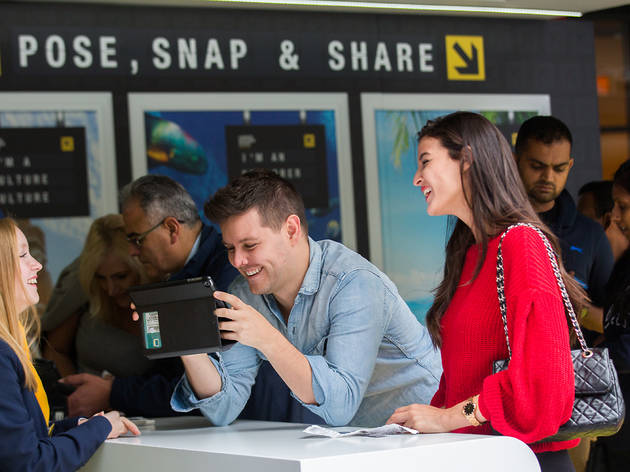 8/14
9/14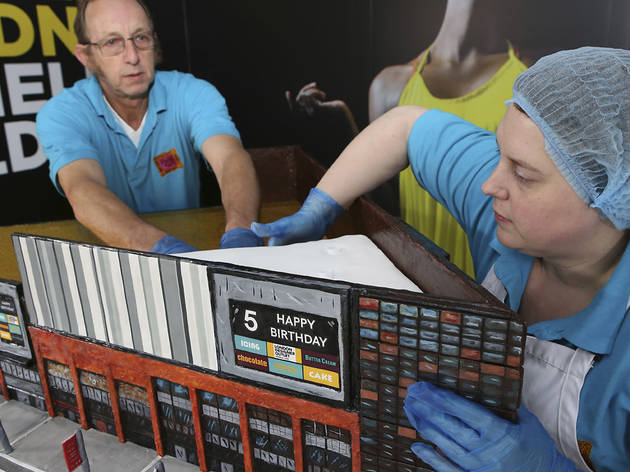 10/14
(c) Gretel Ensignia 07783620234
FREE USAGE Grab a slice of London at LDO this week. Finishing touches are added to celebratory cake display for London Designer Outlet's 5th birthday launch, which includes a show-stopping Big Ben, the London Eye, the London Designer Outlet shopping centre itself and a classic red telephone box. Edible models include a life-size pigeon made of solid chocolate and icing 24.10.2018 Gretel Ensignia 07783620234 gretel_ensignia@hotmail.com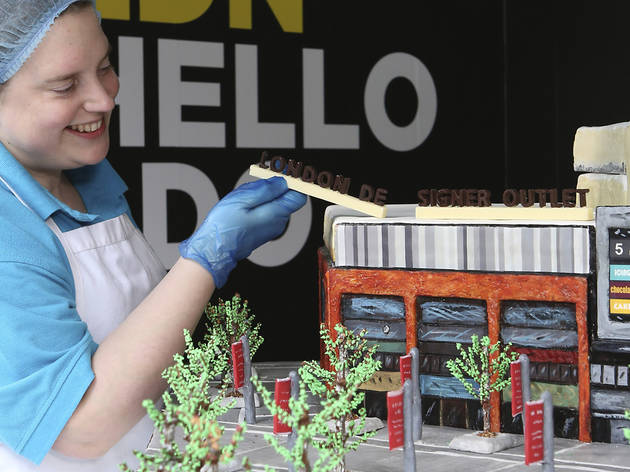 11/14
(c) Gretel Ensignia 07783620234
FREE USAGE Grab a slice of London at LDO this week. Finishing touches are added to celebratory cake display for London Designer Outlet's 5th birthday launch, which includes a show-stopping Big Ben, the London Eye, the London Designer Outlet shopping centre itself and a classic red telephone box. Edible models include a life-size pigeon made of solid chocolate and icing 24.10.2018 Gretel Ensignia 07783620234 gretel_ensignia@hotmail.com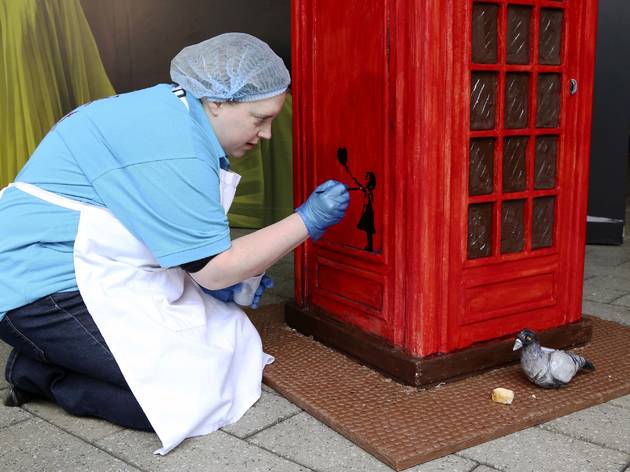 12/14
(c) Gretel Ensignia 07783620234
FREE USAGE Grab a slice of London at LDO this week. Finishing touches are added to celebratory cake display for London Designer Outlet's 5th birthday launch, which includes a show-stopping Big Ben, the London Eye, the London Designer Outlet shopping centre itself and a classic red telephone box. Edible models include a life-size pigeon made of solid chocolate and icing 24.10.2018 Gretel Ensignia 07783620234 gretel_ensignia@hotmail.com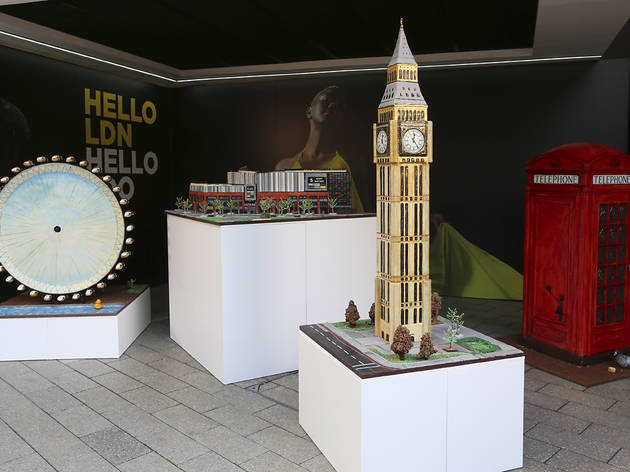 13/14
(c) Gretel Ensignia 07783620234
FREE USAGE Grab a slice of London at LDO this week. Finishing touches are added to celebratory cake display for London Designer Outlet's 5th birthday launch, which includes a show-stopping Big Ben, the London Eye, the London Designer Outlet shopping centre itself and a classic red telephone box. Edible models include a life-size pigeon made of solid chocolate and icing 24.10.2018 Gretel Ensignia 07783620234 gretel_ensignia@hotmail.com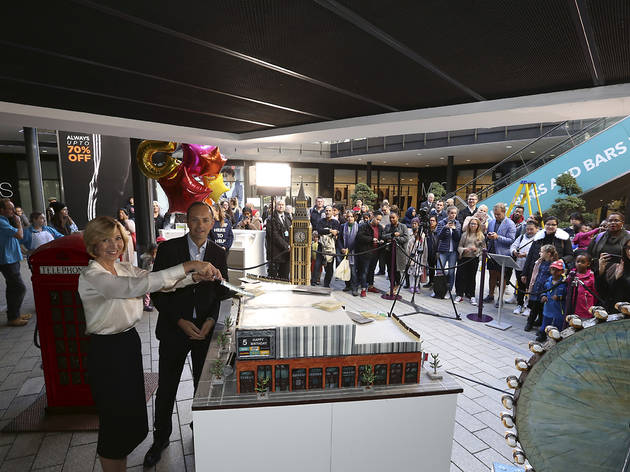 14/14
(c) Gretel Ensignia 07783620234
FREE USAGE Grab a slice of London at LDO this week. Finishing touches are added to celebratory cake display for London Designer Outlet's 5th birthday launch, which includes a show-stopping Big Ben, the London Eye, the London Designer Outlet shopping centre itself and a classic red telephone box. Edible models include a life-size pigeon made of solid chocolate and icing 24.10.2018 Gretel Ensignia 07783620234 gretel_ensignia@hotmail.com
Time Out says
Friendly warning! We're working hard to be accurate. But these are unusual times, so please check that venues remain open.
People of Wembley – you drive a hard bargain. When developer Quintain bought the 350,000 sq ft plot of land next to the national stadium, it surveyed local residents to find out what they wanted from a new retail development – with little in the way of independent shops or thriving cafés in the area, it was difficult to find a precedent. What came back was a definitive rejection of the 'Bicester Village' model – premium fashion and designer labels at discounted prices. Residents wanted brands that were already cheap, and they wanted them discounted too.
So what has been billed, rather misleadingly, as a London Designer Outlet really isn't – it is an outlet, but for brands like Nike and Adidas, Gap (pictured, right), Clarks shoes and Marks & Spencer. The poshest brand is probably streetwear and denim label Superdry, making the offering more like Portsmouth's popular Gunwharf Quays, with a similar mix of 'family' restaurant chains and household-name brands.
So just how cheap is cheap? To qualify for a spot in the centre, brands had to promise a 40 to 70 percent discount on recommended retail prices on everything in store. When you consider that a pair of H&M jeans already cost less than £20, it becomes cheaper to shop at its outlet than at Primark – arguably the universal benchmark of how low a price can actually go, which will delight locals as well as those who are likely to travel here on the promise of a bargain.
The centre benefits from the infrastructure surrounding the stadium and arena, meaning excellent transport links and thousands of empty parking spaces when it's not a match day. But when it is? The stadium has a 90,000 capacity, which might make the centre – effectively a thoroughfare from Wembley rail station to the venue's entrance – less a casual browsing site and more a stampede. Ever opportunistic, the developer has placed its run of sports suppliers on that route – which makes perfect sense. But if you want a parking space or a seat on the Tube, our recommendation is to avoid a visit when the Three Lions are in town.
London Designer Outlet says
If you think mega malls or the West End are the place to find London's best value shopping, you're missing out! Serious shoppers know LDO in Wembley offers some of London's best year-round savings on big brands in womenswear, menswear & childrenswear. Overseas visitors benefit from a further 10% off outlet prices with an exclusive tourist LDO Privilege Card.

With 50 outlet shops, LDO offers major savings on the biggest brands, including Nike, Kurt Geiger, Guess, Lindt, The North Face, Villeroy & Boch, H&M & GAP. Plus year-round savings at much-loved British stores like Hamleys, M&S, Clarks, Superdry, Ernest Jones, Next, Denby and Jack Wills.

LDO offers more than just savings on your shopping – it's a fun day out in London. Choose from 20 bars & restaurants (all open 'til late), a nine-screen Cineworld cinema showing the latest blockbusters, a virtual reality experience, or let your children run free at our large play park.

If you're new to London's easiest-to-reach outlet, we're just 12 minutes from central London by Tube or rail. You'll find us next door to world-famous Wembley Stadium. We also have plenty of bus links, & car parking costs just £1 an hour for up to 6 hours.

With such low prices on top brands, you might need a hand getting all those bags home. Dropit – LDO's new store-to-door delivery service – is here to help. Leave your bags at the till and let Dropit do the rest, delivering everything you buy to your hotel, home or office usually within 24 hours.
Details