London Fashion Week SS17: the guide
Strike your best pose during London Fashion Week AW16 this February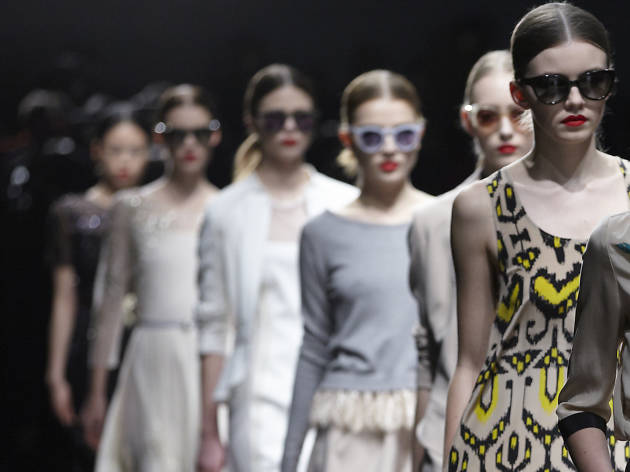 Log in to Instagram and get your best outfit dry cleaned - London Fashion Week SS17 is almost here. The action runs from Friday September 19 - Tuesday September 20 2016, and don't fret, you don't need to be a mamber of the fashion glitterati to attend, we've got details of the best fashion events and must-watch catwalk shows right here.
When is London Fashion Week 2016?
The next fashion week, SS17, begins on Friday September 16 and ends on Tuesday September 20 2016.
Where is London Fashion Week 2016?
After six years at the mighty Somerset House, London Fashion Week moved to Brewer Street Car Park in Soho in 2015. Bye bye cobbles, hello multistorey concrete floors.
What is London Fashion Week 2016?
Organised by the British Fashion Council, it takes place twice a year and gives top international talent a chance to present their collections to global press, industry buyers, bloggers, photographers and chancers.
London Fashion Week 2016 highlights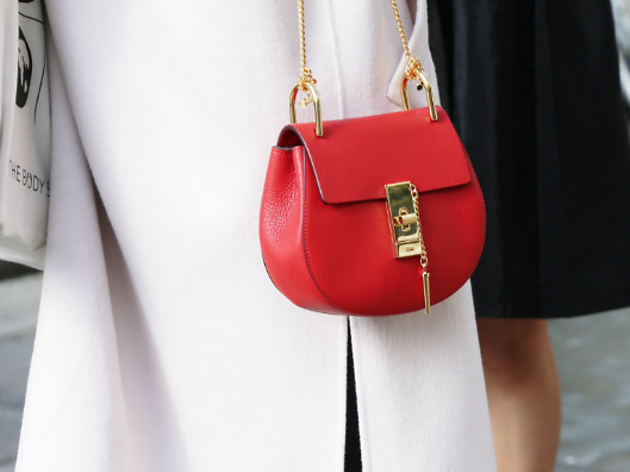 Close up on London Fashion Week
London's best dressed were out in force for London Fashion Week, posing up a storm in outfits that ranged from the chic and understated to the weird and wonderful. We teamed up with blogger Isabella Thordsen to snap the coolest close-up details that'll provide you with style inspiration all the way into next season. If you fancy gawping at more immaculately turned-out types, check out our round-up of Instagram's most stylish Londoners. Photos: Isabella Thordsen 
London Fashion Week 2016 insider tips
More for London's fashion fans...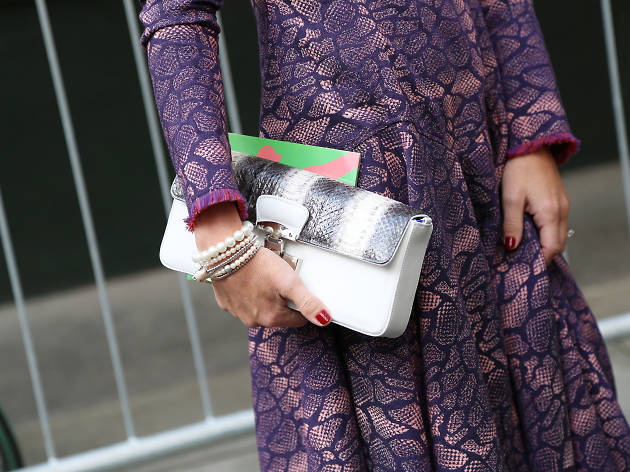 London Fashion Week street style AW16
Struggling with what to wear? We spoke to some of the seriously stylish attendees at last season's London Fashion Week ­­– which means we're chock-a-block with inspiring pictures of people dressed in their Sunday best. Danish blogger Isabella Thordsen headed out around LFW to ask Londoners what makes the city, and its style, so very special. Dafe Oboro 'I love the diversity in London – you never see the same person twice.' Hannah Sargeant 'I love how everyone gets excited about new designers.' Victor Jones 'People have edge here and interesting stuff is always happening.' Francesca Wright 'I love London because it's full of diverse people. People aren't afraid to dress up and wear what they want.' Kasper Vang 'I like it because it it so big, there's always something to do and there are so many stories.' Danni Harris 'I moved here last week, I love how busy it is. You can step outside and do anything – London is always awake. It's alive all of the time and you can always feel inspired.'