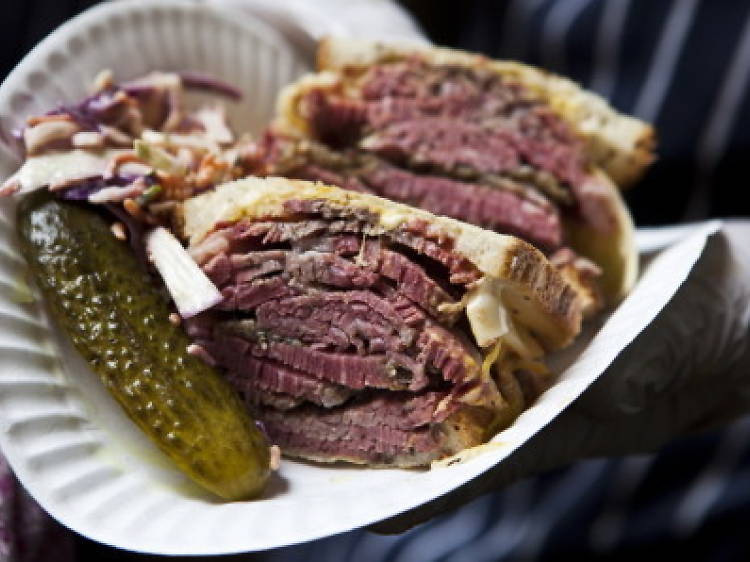 Running between Maltby Street and Millstream Road, the newest addition to the area is the Ropewalk – a lively street market with a combination of stalls, under-arch shops, pop-up bars and eateries.

Food offerings include seafood and grilled meat from Cornish Grill, Greek oils, honeys, preserves and cured meats from Maltby and Greek, Reubens sandwiches and Jewish chicken soup from Monty's Deli (@Montysdeli), oysters and sous vide cooked-meats to reheat at hoome from Market Gourmet, preserves ans pickles from Pink's Organics, and pastries, cakes and other baked goods from Comptoir Gourmand. Another recent development at Ropewalk is the underarch Tozino tapas bar, Spanish grocers and ham carvery.

No market would be complete without a coffee stall, and the Ropeway's coffee cart is Coffee, Mate?, who brew with Has Bean coffees. Also on offer in the beverage department are wines by the glass from Life's a Bottle and gin cocktails at the pop-up Sparrow Bar put on by small-batch London gin distillers Little Bird Gin.