Heads up! We're working hard to be accurate – but these are unusual times, so please always check before heading out.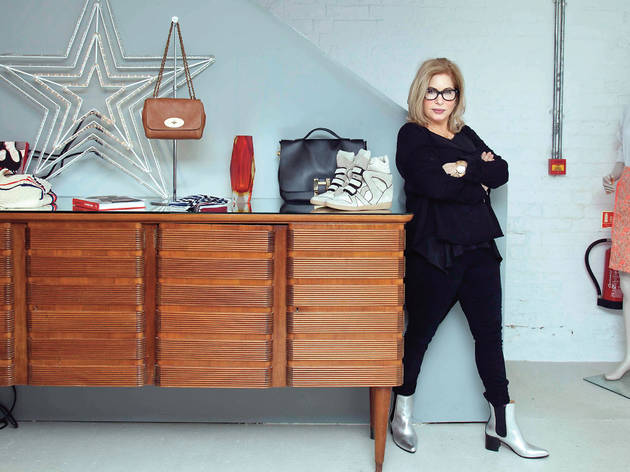 My Shop: Brix Smith-Start from Start
The ex-musician looks back at the beginnings of her Shoreditch boutique, Start
Brix Smith-Start, former guitarist in The Fall and star of 'Gok's Fashion Fix', opened her Shoreditch fashion boutique with husband Philip Start, founder of menswear label Woodhouse. The shop specialises in desirable designer pieces by the hottest labels.
When did you open Start?
'We opened the original store in 2002. Back then, high-end denim was our speciality. I really understood women, and understood denim, and that was our USP. They were the denim glory years. 7 For All Mankind was the leading label: women literally had to have the newest style every week. It was crazy. But the trend for jeans went out and we didn't want to sustain our business on jeans alone. It's like eating potatoes every day: it's a great part of the meal, but it's better when you have other things with it.'
Favourite labels in store?
'The store is a smörgåsbord of exciting labels. Personally, Rick Owens, Martin Margiela and Acne are my staples. Isabel Marant is like a licence to print money. Her trainers with the wedge are the best thing since sliced bread. The Acne "Pistol" and "Star" boots are bestsellers too. I'm really proud of Acne. I remember when its designers arrived at my store ten years ago with just a suitcase full of jeans! I'm also so happy to have all the hot British labels including Christopher Kane, Richard Nicoll, Sibling, Zoë Jordan and Sophie Hulme.'
Any major fashion blunders?
'Oh yes! The biggest mistake I made, and I'm not ashamed to admit it, was in the very early days. It was when Juicy Couture first came on the market – velvet, velour tracksuits that you'd wear to yoga. They were comfortable and expensive and everybody wanted Juicy, but it didn't work for us at all. It was too west London. I got so cross that I wanted to have a Juicy bonfire in the street. Eventually we sold the pieces for £10.'
Biggest lesson you've learnt?
'Buy what you really believe in and what you love. The recession hasn't really affected us because of this. Our strength is in our editing. We can go to a collection and pick only the pieces that will sell. You have to be conscious of how people are feeling out there. I believe in selling items that you would want to have in your wardrobe in ten years time. It's about hunting down those pieces and finding the ones that are good value. People are smart, they want to spend money on things that are going to work for them for a long time.'
Who is your customer?
'Clever, creative and really interesting. They come from every walk of life and include cool mums and Oscar-nominated actors.'
What other shops in London inspire you?
'I love Dover Street Market because it is totally free creatively – and the Rose Bakery at the top does delicious, healthy food. I like Selfridges because I can get everything I want there. The guys from Les Trois Garçons have a great store in Redchurch Street, Maison Trois Garçons, and I love Two Columbia Road, where my husband bought gold pineapple lamps – he has the most amazing eye.'
What's new in store?
'Mr Start for women is launching in February. Philip wanted to create the perfect man's shirt for a woman. There's a boyfriend shirt which is made with the most delicious cotton. We'll be doing trousers, pencil skirts and macs. It's sexy, it's strong, it's gorgeous. It's all very exciting.'
Knock 'em dead piece currently in store?
'The bright green Acne leather biker jacket which I recently wore over an Alaïa dress – I've never had so many compliments.'
Ultimate fashion tip?
'Colour is a positive force and can manifest things. Seriously! A friend of mine has been wearing only green and he has become rich in all things. Colour has so much power. Just putting on the right colour can make you feel well.'
What do you love and loathe about having a shop?
'In the beginning, Philip and I worked in the shop seven days a week for two years – that was really difficult but we loved it. It demands your whole life. You are never off duty, even in the middle of the night.'
Brix Smith-Start's new series, 'Ultimate Shopper', airs on the TLC channel in April.
Visit Brix's shop, Start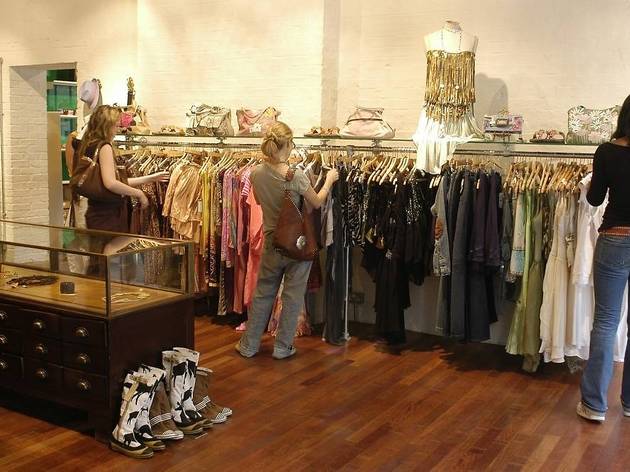 Originally sporting a bohemian feel, the women's store has recently had a sleek, contemporary makeover to match the fashion-forward apparel of labels such as Isabel Marant, Christopher Kane, Acne, Helmut Lang, Alexander Wang and Erdem.
Read more about Start