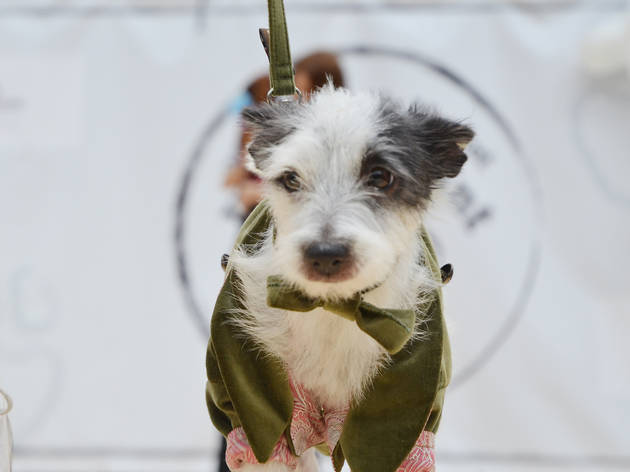 1/5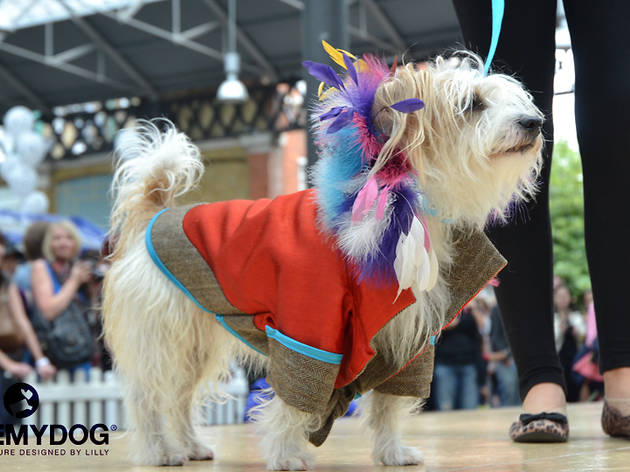 2/5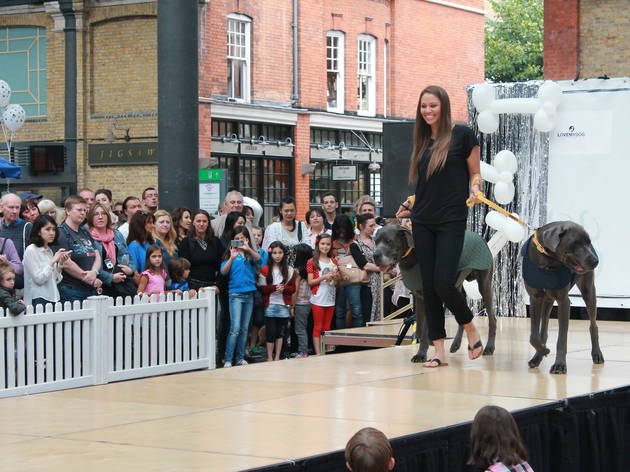 3/5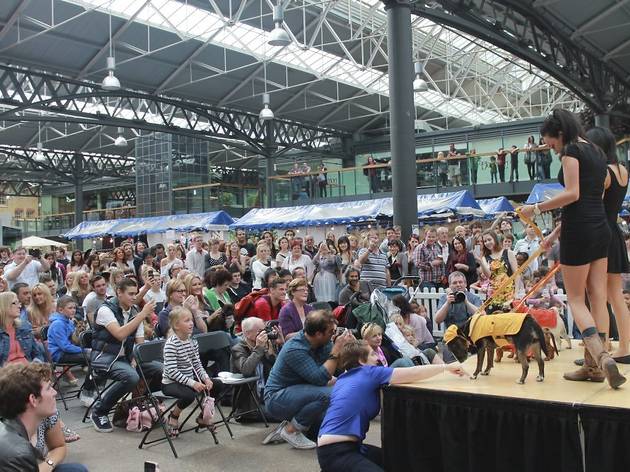 4/5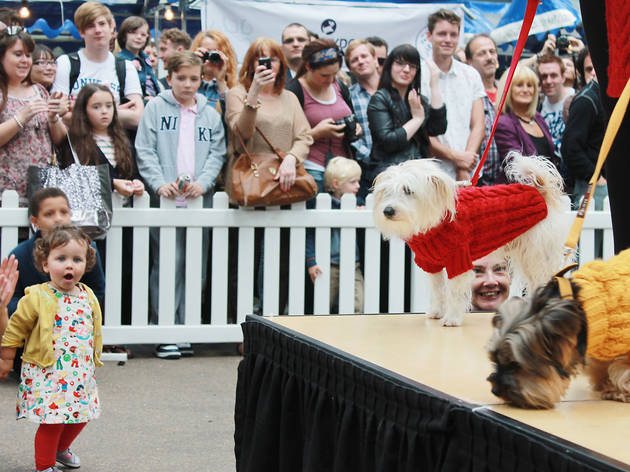 5/5
Paw Pageant, the annual pooch parade raising funds for Battersea Dogs and Cats Home, is set to be the biggest fashion event of the summer for London's dashing doggies. The first show sees happy hounds donning designer duds and trotting down the 'dog walk' in Lilly Shahravesh of LoveMyDog's canine couture, and the second is open to the public for you to enter your pet in the Paw Pageant awards judged by a panel of fashion talent. If your prized pup doesn't take home the big title, you can always get him microchipped and tagged for free by the Battersea Dogs team. If you're a dog lover rather than owner, you're still welcome to attend for free. It costs £8 to register your pup for in show in advance, and £10 on the day – email SophieWood@wellingtonmarkets.co.uk.
Rating Breakdown
5 star:

1

4 star:

0

3 star:

0

2 star:

0

1 star:

1
Went last year and was the worst organised pageant/market ever. Firstly, the event was not signposted at all, leaving us and various other dog owners wandering around looking for a) where the pet event was and b) where do we complete our registration. Having registered our dog online on the previous Wednesday, we arrived, only to be told the event organiser had 'decided' to move our dog to a different category due to demand. This was done without contacting us, despite the organiser having all my contact details in the email I had sent in order to register our dog in the first place. The excuse of it being 'it's for charity' was lazy and incompetent - being a dog owner, I have attended many charity events for Battersea Dogs' Home and I have never been told that the event organiser can do what they want, because it was for charity. Many people I know turned around and left at that point, citing they've never experienced attitude like that before. The event organiser was rude and extremely unaccommodating, despite her incorrect decisions. We decided to pull our dog out of the pageant, as it just wasn't worth our time.
We had traveled over an hour to get to Spitalfields so despite having to deal with the incompetence of someone who appeared to know the same amount about event organising as an intern, we decided to wander about the Dog Market. This is where the event itself was a joke - the vintage market ran alongside the dog market, so there were massive dogs knocking over, in some cases, rather expensive, vintage goods, and then to add insult to injury, the market stalls were so jammed together that people's leashes were getting tangled and walking through the market was the exact opposite of a pleasant experience. To further add to the misery of the situation, I only saw one water bowl for dogs to use at the entire event. One. We are responsible owners and always ensure our pet has water, but I know for a fact that a lot of people are not as prepared.
I spoke to many other dog owners during the event and none of them had a good thing to say about the day. It was extremely poorly organised, and the level of sheer incompetence is inexcusable for venue such as Spitalfields and Old Spitalfields Market.
What could be more fascinating more fun and engaging than a Paw Pageant! Firstly the curiosity......personally Paw spell my initials so that certainly got me wondering but then there are so many paws....feet..kinds of animals what exactly could it be?....DOGS.......well that's a sure bet...just how many dog lovers are there, countless. We are the champions of loving dogs. What will we see? I for one will take my sketchpad and my illustration skills andam bound to capture wonderful faces, dog gestures, human pride...dog pride. No doubt some serious competition and serious, 'this is not funny' moments. They will be hilarious to the observer. I wouldn't miss it for the world....yours truly, Pam