Pop-up shops in London
Empty premises across the capital mean there are temporary shops popping up on a high street near you. Stop by while you can...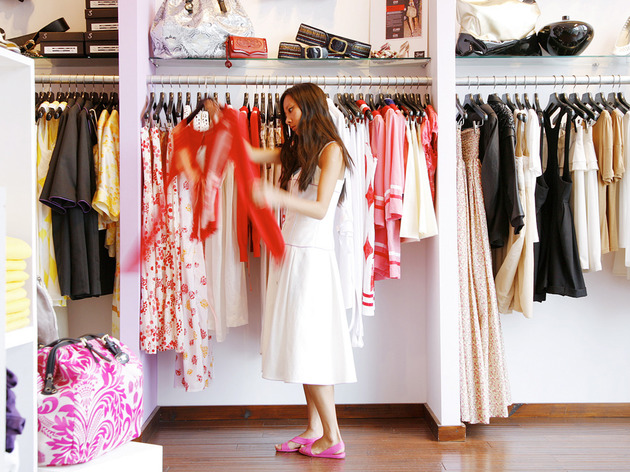 Now you see them, now you don't – the best thing about the rise of pop-up shops in London is that the capital's shopping landscape is always changing, the worst is that you don't get long to take advantage of the offering at these blink-and-you'll-miss-them retailers. From six-month Mayfair boutiques for designers testing out a new location before they buy into it, to snappy weekend pop-ups for young labels being given a free space to try on for size, each week brings a new batch of temporary stores.
More upcoming shopping events in London
This huge antiques fair has been selling precious objects  at 'The Horti' since the 1970s, making it one of the stalwarts of the London antiques scene. Join the queue that usually forms ahead of the opening hours to be among the first to browse the 140-odd stalls and find yourself a bargain. There's free parking for those looking to pick up a sizeable haul.
See all upcoming shopping events in London
Sponsored listing
Dashing Tweeds
Cripes! A techy new tailor making glow-in-the-dark tweed has opened just around the corner from the very discriminating gents of Savile Row.  Alfred Tong suspects they won't mind at all What would a modern day, urban knight look like? Perhaps he would ride around the city on a bike instead of a horse. But what of his armour? The latter is the question former fashion photographer, Guy Hills, and Royal College of Art trained textile designer, Kirsty McDougall , have set out to answer with their tailoring company, Dashing Tweeds, and its first store, now open just around the corner from Savile Row.  Their solution is a range of brightly coloured tweeds called Lumatwill that has all the wonderful properties you might expect of the traditional woollen fabric – warm, waterproof, breathable, tough. But woven into the tweed is a yarn made out of 3M fibres – the stuff that makes reflective strips on lifejackets. It makes the Lumatwill glow in the dark, and is therefore perfect for cyclists, and anyone else that needs to glow in the dark. Dashing Tweeds have used the new-fangled fabric to make everything from tailored suits to plus fours, hats and zip-up jackets, for the nocturnal dandy on wheels.  'Tweed is the British denim. It is the original performance fabric. Menswear is all about function and purpose' says Guy Hills, explaining the idea behind this groundbreaking fabric.  Hills and McDougall set up the brand in 2008, with a design studio in Dalston, and a roll call of Briti