Heads up! We're working hard to be accurate – but these are unusual times, so please always check before heading out.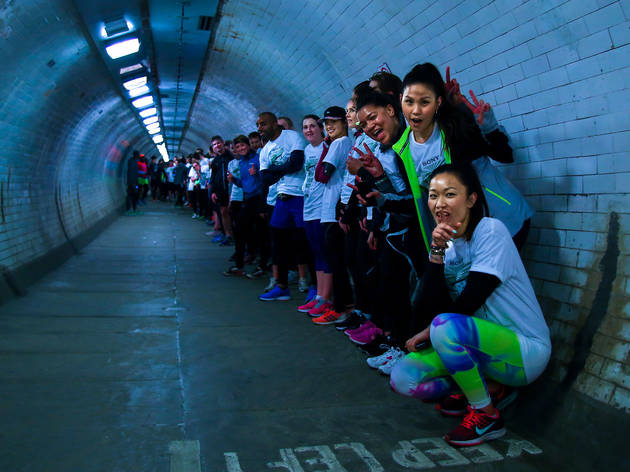 1/10
© Ash Narod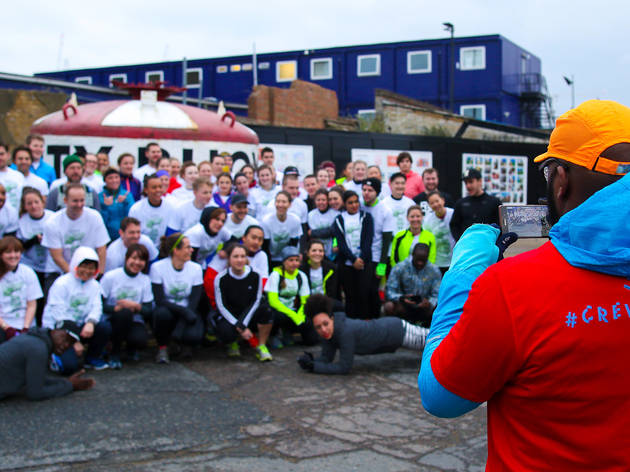 2/10
© Ash Narod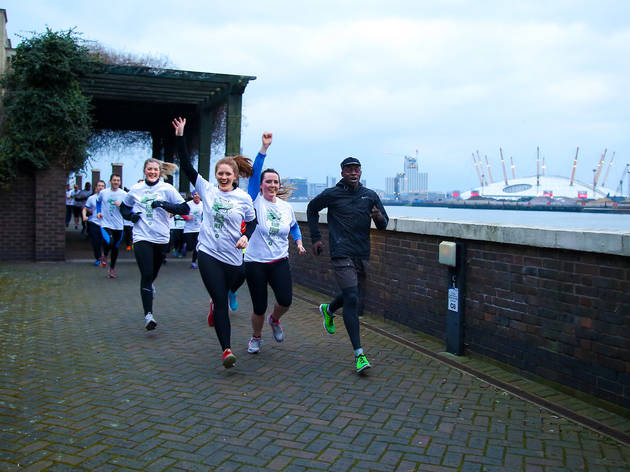 3/10
© Ash Narod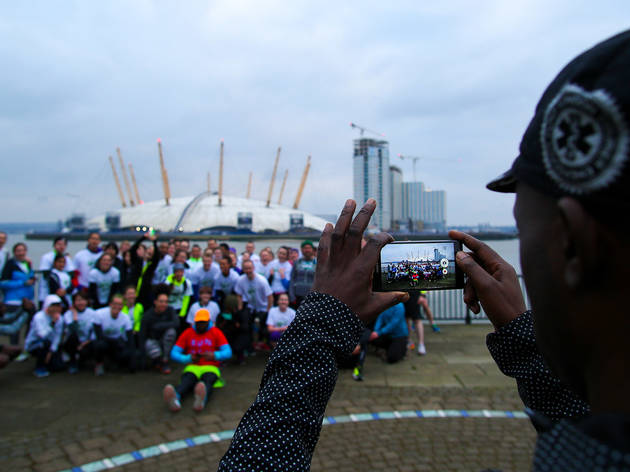 4/10
© Ash Narod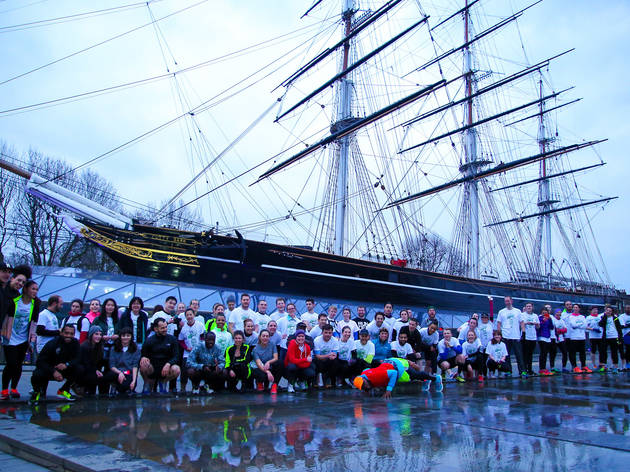 5/10
© Ash Narod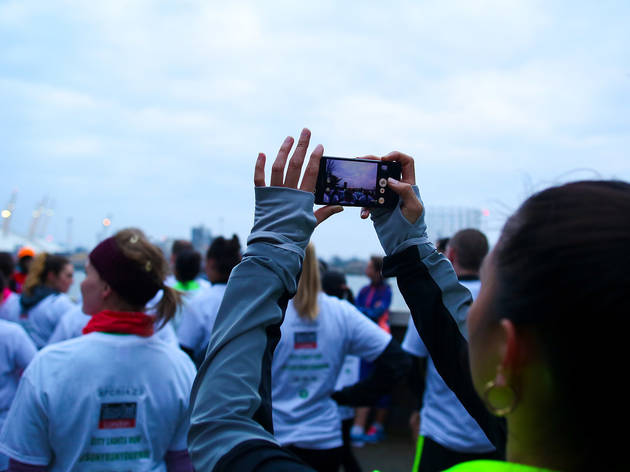 6/10
© Ash Narod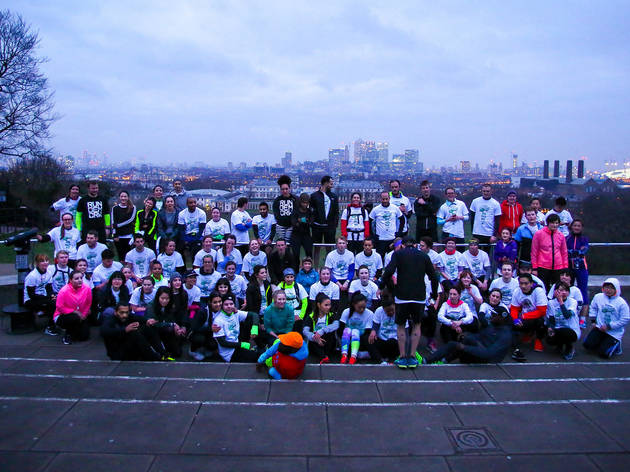 7/10
© Ash Narod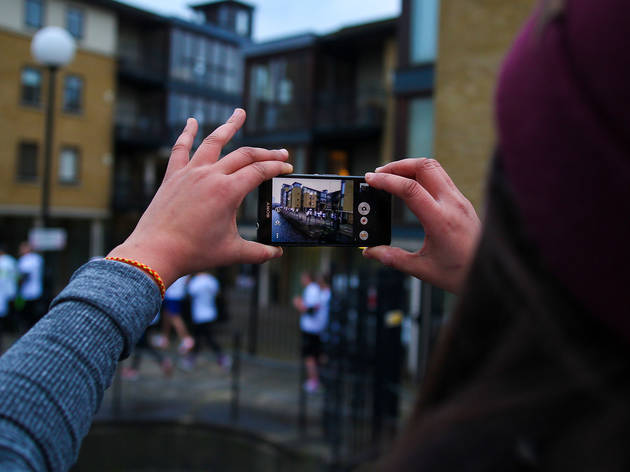 8/10
© Ash Narod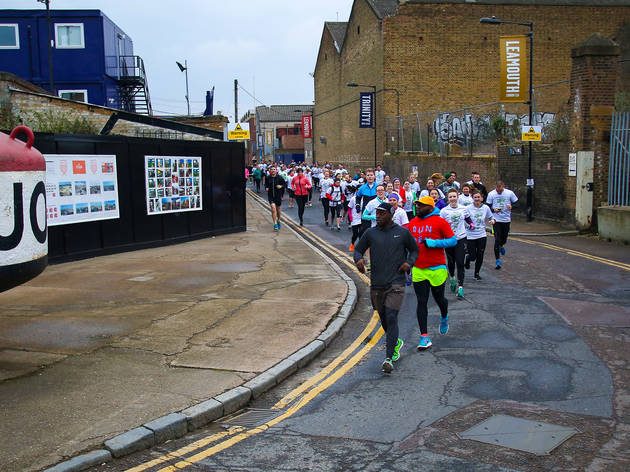 9/10
© Ash Narod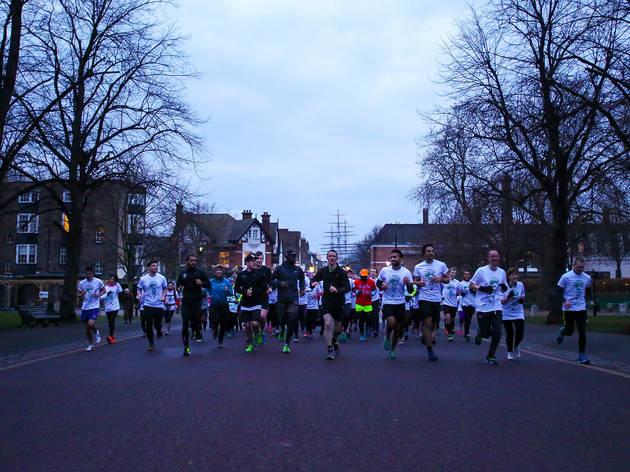 10/10
© Ash Narod
City Lights Run, Sunday March 15
Take on London's beautiful east with a dusk run that ends with stunning views from Greenwich Park
Sometimes, as the rest of London is slowing down, a dusk run can't be beat. Sixty Time Out readers joined us for our #SonyRunYourWay finale event, led by Run Dem Crew on a run through Docklands and Greenwich along both banks of the river.
From Trinity Buoy Wharf the run follows the Thames Path to the Greenwich Foot Tunnel, past the Cutty Sark, through Greenwich Park and up to the Royal Observatory Greenwich, to take in the splendid vista of London at dusk and reflect on a run well done. With its superior camera, the Xperia™ Z3* is perfect for capturing the beauty of the twinkling city lights.
#SonyRunYourWay
Our series of spring runs across London have shown just how the Xperia Z3 from Sony can make every fitness journey better – enabling you to track your training, plan routes and capture your progress. Our final run celebrated the power of the perfect picture. Along the way, Time Out reader runners posted their own photos to Instagram and Twitter using #SonyRunYourWay. The best photo won runner Amelia Thomas an Xperia Z3 Compact. Congratulations!
Time Out goes on the run with Kim, Laura and Rachel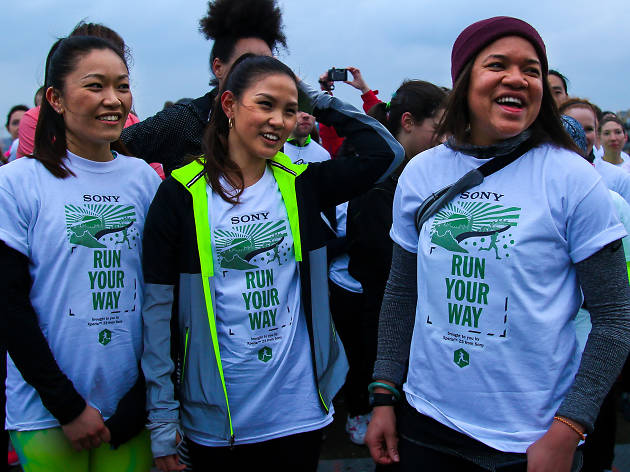 Experienced runners Food & Lycra reported from the run for us, and put the Xperia Z3 Compact from Sony through its paces. Kim, Laura and Rachel also road-tested the SmartBand Talk SWR30.
Why do you run? Our main motto is 'We run to eat' and we seriously live by it. We love food and operate a no-diet zone, which is why you may see lots of food porn in our Instagram feeds. We also run because we love knowing how far our bodies can push it, how many miles our feet can cover and how good food tastes after a long run!
How do you train? Most of our training revolves around training up to our next race. We get our long runs in on the weekend – together when we can – and do shorter runs during the week. We all have intense full-time jobs, so a lot of the time we end up replacing our commute to and from work with a run. We also like to incorporate a lot of cross-training into our routine, like high-intensity interval training, to help our fitness, as well as track sprints to get us faster, and yoga and strengthening exercises to keep our bodies injury-free.
What's your favourite kind of run? Our favourite kind of runs involve weekends away. We love running in races, especially half-marathons, held in different countries. We get the bonus of eating our way through the city, doing some sight seeing while running, and going to after-race parties with Run Dem Crew and the Bridge The Gap collective.
How do you use your phones to help you train? We track all our runs through an app, so when we are out and about we always carry our phones with us. That allows us to navigate where we are going, measure our distances and times and also keeps tracks of all our runs so we can look back and see where we've improved! We also use our phones to play music when we run – music is one of the key motivators when we are on our solo runs.
Any suggestions for how someone should train for this event? Get together with some friends who are at the same level of fitness and persuade them to sign up with you. Train together, have fun and don't worry about things like times and personal bests.
Kim, Laura and Rachel's running playlist