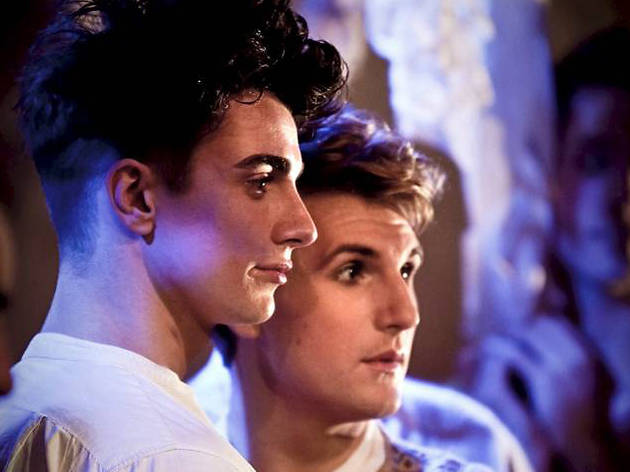 Poseur poets, lovelorn lovelies and dunderhead dragoons: Gilbert and Sullivan's comic operetta is a satire on the aesthetic movement of which Oscar Wilde was the figurehead. It is also a fragrant tisane of gentle mockery and sweet silliness.
Sasha Regan's all-male productions of the Victorian duo's works have deservedly won an ardent following, and 'Patience' doesn't disappoint. Regan's cast of beautiful boys, in floaty frocks or military uniforms padded for comic rotundity, infuse the nonsensical story with camp flourish, but crucially, always sustain sincerity. The results are terrific fun and entirely charming.
Edward Charles Bernstone is pretty milkmaid Patience, hopelessly loved by Dominic Brewer's Bunthorne, whose long locks and pallid languor attract a posse of swooning maidens. Patience, though, is unmoved by all men's passions – until she encounters her childhood playmate Grosvenor (Stiofan O'Doherty), who has grown up into a dark-eyed, narcissistic, versifying stunner. Meanwhile, Bunthorne's besotted maiden fanclub are besieged by clod-hopping soldiers, determined to defeat their effete rival.
The falsetto singing soars effortlessly, and every performance is endowed with idiosyncratic detail. Regan's touch is gossamer-light, Kingsley Hall's design a woodland fairytale fantasy, and Drew McOnie's choreography, with its tripping twinkletoes, tea-party tableaux and streaming maypole ribbons, ceaselessly witty and inventive. Gorgeous.