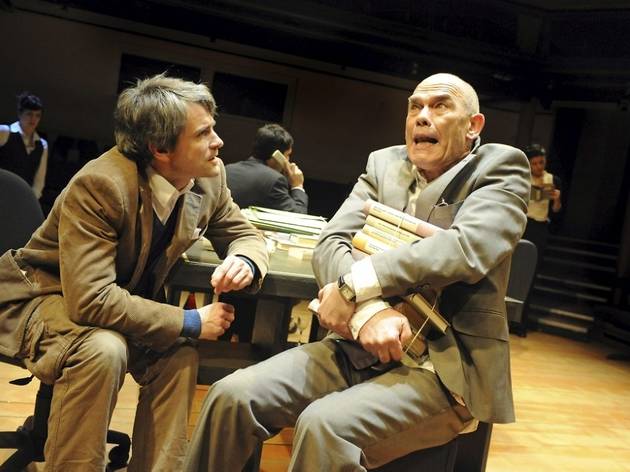 By concluding with an admission of the immense complexity of the Arab-Israeli conflict, writer Jason Sherman runs the risk of saying in two hours what the comedian Tim Minchin managed in two words: 'Palestine, eh?' But he dramatises these clashes, both actual and abstract, with tremendous skill.
The 1994 Hebron massacre, in which Baruch Goldstein killed 29 Muslims during Ramadan prayers, is no longer the headline it was when 'Reading Hebron' premiered. It remains a strong point from which to illuminate the ongoing conflict.
As Sherman's fictional protagonist, Nathan Abramowitz (David Antrobus), delves deeper into the issues, his growing understanding furthers his confusion. Each book brings several more to his bedside table and we follow him down the rabbit hole.
Sam Waters's staging is gripping, fast-paced and admirably functional, but there's a more ambitious production suggested in Sherman's play, one that builds on its flashes between fantasy and reality, obsession and frustration – perhaps with a sprinkling of Rupert Goold-dust. Even so, this is a clear and robust handling of a topic that remains as urgent and as unresolved as ever.