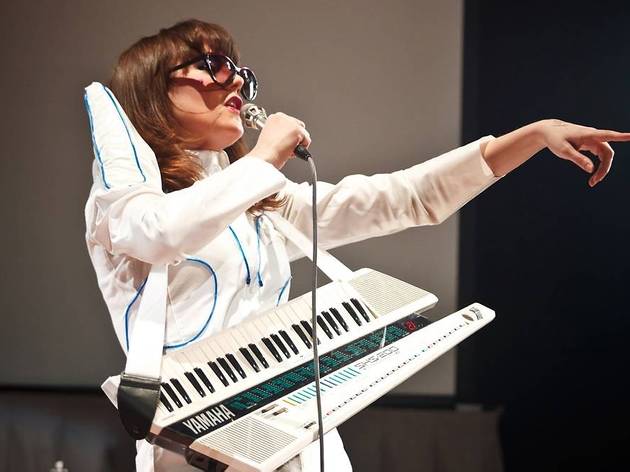 Unaccountable inebriation has long been the prerogative of the creative artist, at least according to a certain strain of the romantic imagination.
Performance artist Bryony Kimmings put this notion to a decidedly unromantic test, holing up in a studio to undergo a week of increasingly drunken art-making under laboratory conditions, her welfare supervised by doctors, her output appraised by invited audience members (including myself).
'7 Day Drunk' is built from the results – both the work Kimmings produced and the ideas the experiment provoked in her. Rather than chic alienation or louche decrepitude, she offers a hugely engaging jumble of mixed emotions, in which direct address, song, dance, video and audience involvement collide against a backdrop of pink unicorn toys, Yamaha organs, futuristic jumpsuits and kebabs.
In terms of content, '7 Day Drunk' successfully balances Kimmings's thoughts and feelings about art and booze throughout her life with an account of her experiment's trajectory; in terms of form, it offers the highs and lows of a night on the lash – self-aggrandisement, acting out, sentimentality, self-pity, aggression, euphoria – delivered with self-aware wit and a whole lot of glitter. Get it down you!