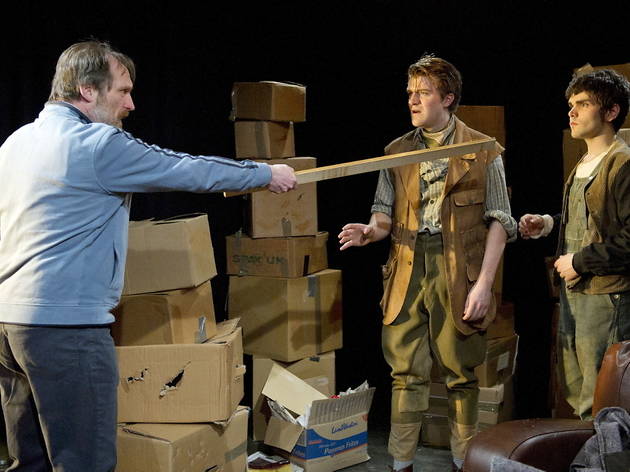 It's not everyday you see a man wearing a sheep's carcass attack a pimp. But Rob Hayes is no ordinary writer.
His new play, 'A Butcher of Distinction', relocated to The King's Head after the The Cock Tavern's abrupt closure, is sharp and surprising. It's fiercely funny too, although director Ned Bennett's admiration for Hayes's humour does diminish the dark undertones.
Two country lads, butcher Hartley and goat herder Hugo, reluctantly travel to London following their father's death. As they rifle through their family home, patching together an inheritance, local pimp Teddy bursts in. He holds the family secrets and the brothers become embroiled in their father's dark past.
For all the finely crafted comic dialogue and strikingly surreal moments, the plot is sketchy and the tone confused. Loopholes emerge and one starts to wonder why these trapped brothers don't just flee. And, although Ciarán Owens is a wonderfully plummy butcher, his knife is sharper than
his bite.