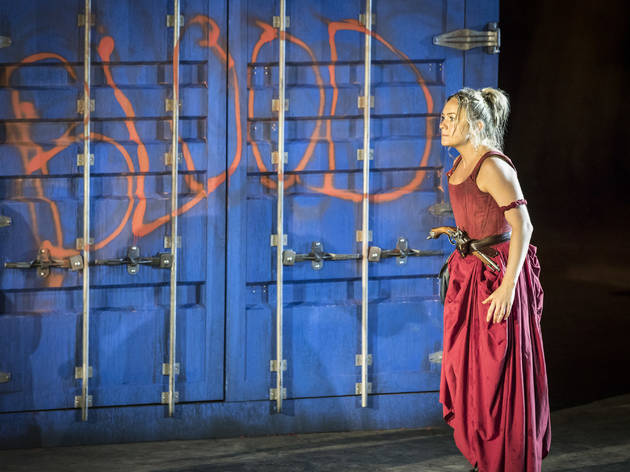 1/5
© Johan Persson
Claire-Louise Cordwell as Mdm Defarge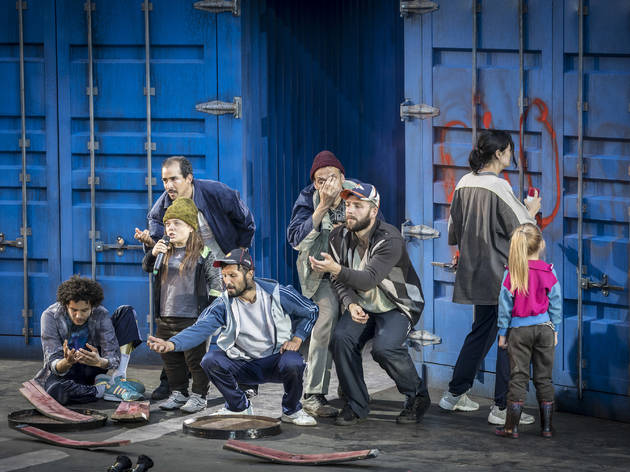 2/5
© Johan Persson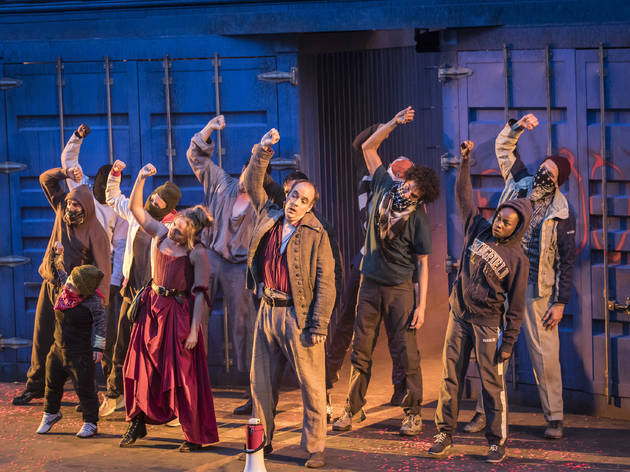 3/5
© Johan Persson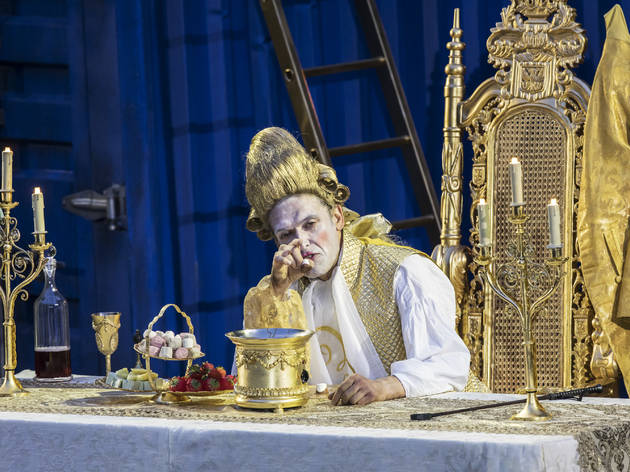 4/5
© Johan Persson
Nicholas Khan as Monseigneur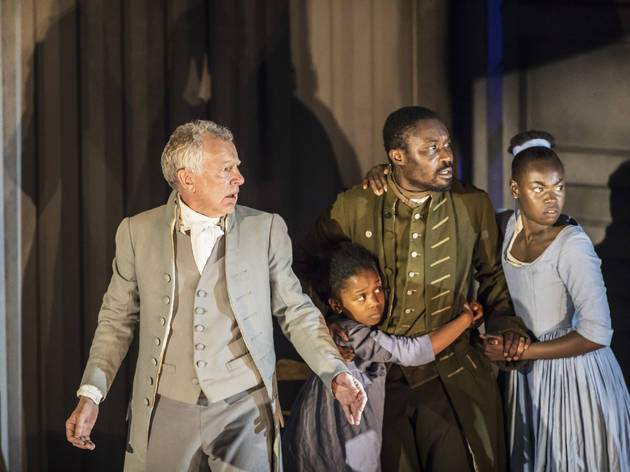 5/5
© Johan Persson
Patrick Driver (Manette), Foyinsola Ighodalo (Little Lucie), Jude Owusu (Darnay) and Marième Diouf (Lucie)
Time Out says
Friendly warning! We're working hard to be accurate. But these are unusual times, so please check that events are still happening.
Misguided attempt to stage Dickens's epic novel
In an article cunningly titled 'A Tale of Two Titties', highbrow journal The Sun recently reported on the troubled previews of the Regent's Park Open Air Theatre's adaptation of Dickens's 'A Tale of Two Cities'. Allegedly there were mass walkouts from attendees who'd assumed it would be a family-friendly show, and were shocked at the copious swearing – plus a sex scene! – in Matthew Dunster's sprawling stage version.
It gives me no pleasure to report that there were still mass interval walkouts from the show on press night – this despite the fact that the offending sex scene and (it would appear) almost all of the swearing had been removed.
In fact a bit of gratuituous raunch might have given Dunster's adaptation a fig leaf to cover its deeper flaws. Instead we're left with a sincere but doomed attempt to telescope a Dickens novel into a three-hour stage play, in a version that unduly complicates things by half attempting to set it in the present day.
On Fly Davis's impressive but somewhat monotonous cargo container set – one of several underexplored nods to the Syrian refugee crisis in Timothy Sheader's production – a lengthy series of short, punky scenes attempt to tell the story. In a literal sense Dunster does manage to squeeze in most of the narrative, but fatally it comes at the expense of characterisation. If you've not read 'A Tale of Two Cities' I'm not really going to be able to sum up the plot in a couple of sentences, but it's set in revolutionary France (and London in the same period) and is an epic tale of redemption, family and sacrifice. But Dunster would have surely been advised to trim it: there's so much going on that it's nigh on impossible to get emotionally caught up in the sketched-out adventures of unjustly jailed Frenchman Dr. Manette and his extended family. It's only in the last section, as bitter barrister Sydney Carton prepares himself to make the ultimate sacrifice for Manette's son-in-law Charles Darnay, that the narrative zooms in close enough to feel genuinely moving, and by then it's too late.
And all this before you consider the muddled modern setting (confusingly many of the cast are in fact in period dress). It seemed like the least of the show's problems – though I don't think Dickens's parable about the dangers of social inequality needs much underscoring – but that plus the impressively diverse casting often made it feel like more energy had been expended on wokeness than storytelling.
There are reasons why most Dickens novels are considered unstageable, and this is a handy primer for most of them. Not quite the worst of times, but not far off.
Details