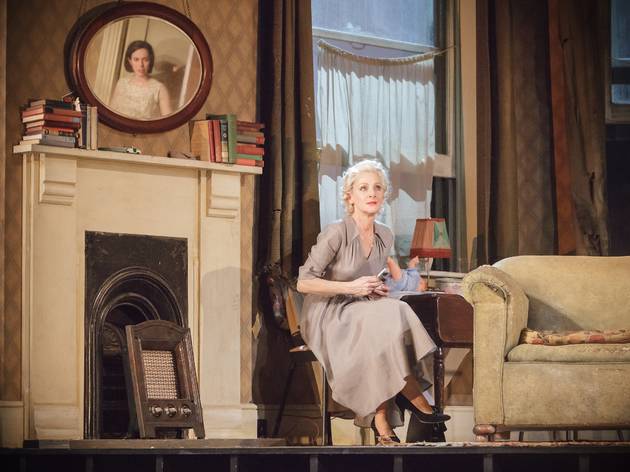 1/6
© Marc Brenner
Lesley Sharp (Helen)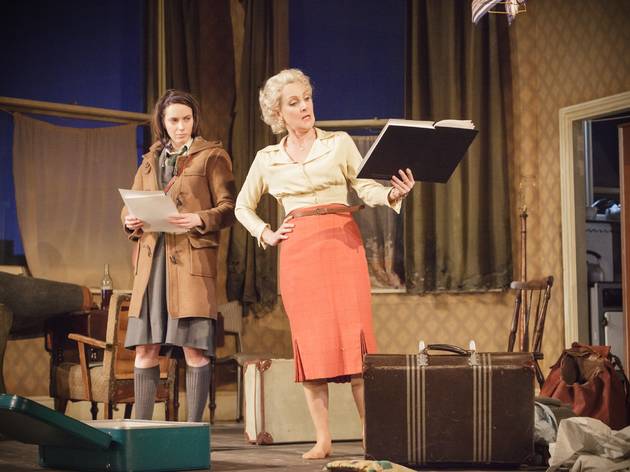 2/6
© Marc Brenner
Kate O'Flynn (Jo) and Lesley Sharp (Helen)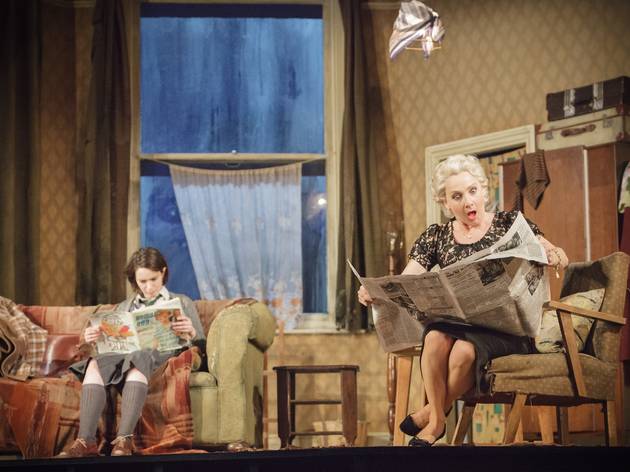 3/6
© Marc Brenner
Kate O'Flynn (Jo) and Lesley Sharp (Helen)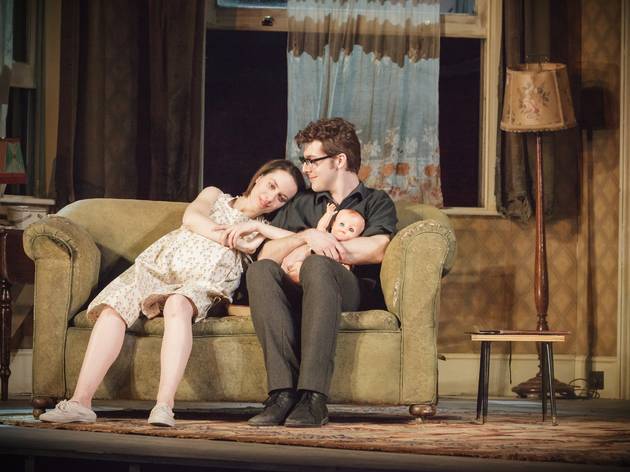 4/6
© Marc Brenner
Kate O'Flynn (Jo) and Harry Hepple (Geoffrey)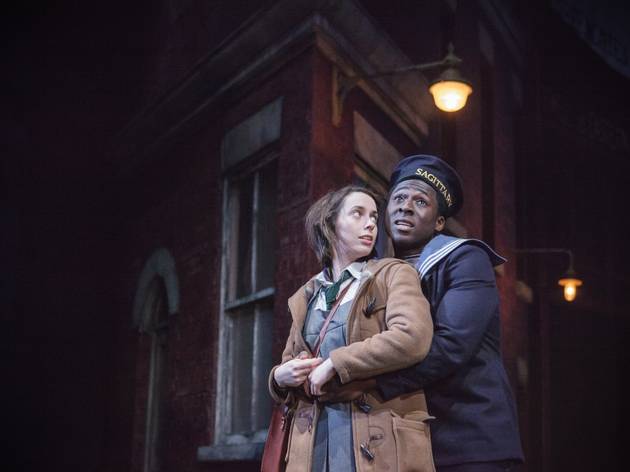 5/6
© Marc Brenner
Kate O'Flynn (Jo) and Eric Kofi Abrefa (Jimmie)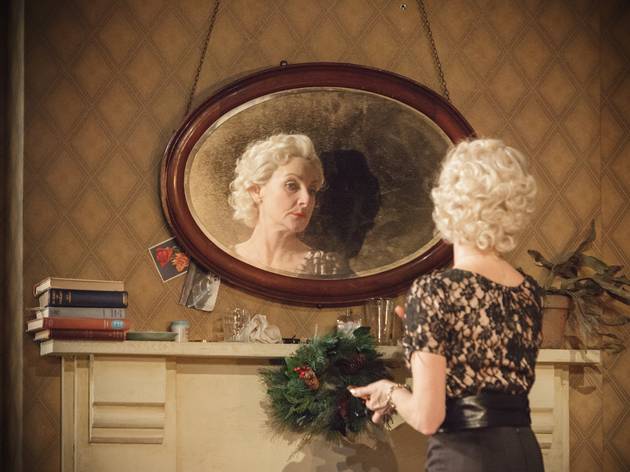 6/6
© Marc Brenner
Lesley Sharp (Helen)
'I dreamt about you last night… I fell out of bed twice.'
It's fun to play Smiths lyric bingo with Shelagh Delaney's 1958 play – Morrissey freely admits to plundering inspiration from the kitchen sink masterpiece that Delaney wrote aged 19.
It's also instructive of how 'A Taste of Honey's place in our culture has changed: from shocking depiction of a single mother's struggles on a Salford estate to a touchstone portrayal of working-class life that feels as romantic as it does gritty.
Nobody is more aware of this than director Bijan Sheibani, who frames his revival through a wantonly nostalgic lens. Watery 'Corrie' brass cradles every scene, the red-brick exteriors of Hildegard Bechtler's set are LS Lowry perfect, and the fire curtain has been done up to look like a dreamy '50s film poster.
It's never cartoonish, but it's never oppressively bleak. Rather this version is a bright, robust vehicle for two bright, robust performances. Lesley Sharp is incandescent as Helen, the feckless, selfish, girlish single mum who leaves her pregnant schoolgirl daughter Jo in the lurch to run off with monied arsehole Peter (Dean Lennox Kelly). Kate O'Flynn is equally impressive as the contrarian Jo: bolshy, shy, witty, fragile and plain eccentric as she struggles to cope with abandonment by both mother and lover (Eric Kofi Abrefa's sweet Jimmie) and forms an unconventional relationship with gay art student Geoffrey (Harry Hepple).
It really is about the two women, though. Sharp is magnetically appalling and O'Flynn is in danger of turning into her clone. Yet they tear strips off each other tenderly – luminous, vital and rarely unsympathetic, trying their best to cope with a world that has little time for single women. And the late Delaney wrote fabulously, the women's conversation clashing, rebounding and firing off at erratic angles as Helen's almost sociopathic self-absorption and Jo's wild mood swings collide, pyrotechnically, hilariously. Sharp's vowels are richly elongated and slurred; O'Flynn's ping along, small, hard, precise.
Does it all come across as a bit exaggerated? Absolutely, but that works in a production that serves as a celebration – of human spirit and of working-class heritage. There is indeed a light that never goes out.