Alecky Blythe interview: 'I've got a recording of someone mugging me'
Documentary playwright Alecky Blythe talks Hackney's 'financial apartheid' and following 'London Road' with a new play about the 2011 London riots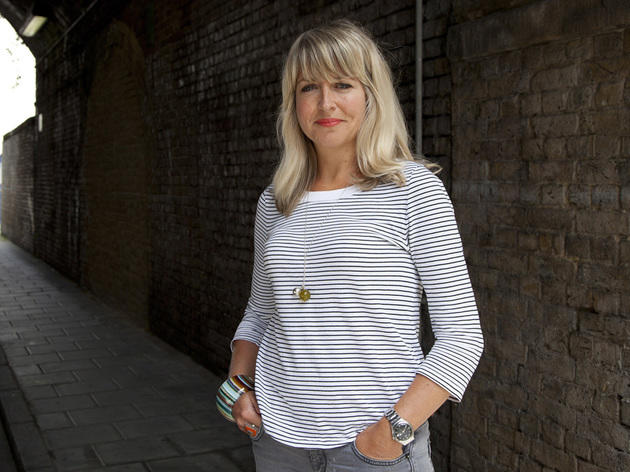 'My mum phoned me,' recalls pioneering playwright Alecky Blythe, 'saying, "I've heard the riots have spread to Hackney, I do hope that you're not going out in them." And I was like: Great! Not because the riots were spreading but because my mum had given me a heads up on where to go.'
To call Blythe the Louis Theroux of the British theatre scene would be oversimplifying what she does. But there are similarities: both are cheerful, determined, medium-posh figures who star in their own work – work that sheds light on society's marginal figures with a humour and compassion unmatched by conventional documentarians.
Blythe's plays are verbatim: that is to say, all the lines spoken by actors are exactly the same words and intonation the person being portrayed used in an interview. To obtain her source material, she acts as reporter – her bold new show '
Little Revolution
' didn't begin as a commission, but as a gut response to the 2011 London riots; a belief she had to get out on the streets and find out what was going on.
After an abortive attempt to reach Brixton, her mum's tip-off sent her zooming home to Hackney, where she caught one of the riots' more notorious incidents: the ransacking of Siva's Shop, a convenience store on Clarence Road run by Tamil refugee Siva Kandiah.
'For whatever reason, it was just this one shop being trashed,' she recalls. 'I did feel worried, I've actually even got a recording of somebody trying to mug me. But I suppose my way through it is befriending people.'
'
Little Revolution
' is being staged at the on-form Almeida Theatre, which is laying on £5 tickets to first-time bookers in an effort to broaden its audience beyond the chattering classes (just ring the box office and mention the offer). Starring Blythe as herself, it's less about the riots than the social faultlines she discovered in their wake. Famously, wealthy local residents raised £50,000 to repair Siva's Shop, and they allowed Blythe to follow their fundraising. Less reported were the efforts of the organisation Stop Criminalising Hackney Youth, created by residents of Pembury Estate to draw attention to the repercussions of the jail sentences that followed the rioting.
'Little Revolution' follows the post-riot efforts of these two very different communities, geographically divided only by Clarence Road: the poor people on the estate, the rich people in Clapton Square. The play is not a happy one, but it sounds important: a portrait of a disunited London, separated by money, class and race, in which 'little revolution' has occurred since 2011 and none of the frustrations that fuelled the riots have been addressed.
'I don't think anything's really changed,' says Blythe. 'The speed of gentrification is terrifying. It's almost like financial apartheid now; the rich and the poor. It's very difficult for social mobility to happen. The divide is right in your face and it seems to be accelerating.'
'Little Revolution' is at the Almeida Theatre until Oct 4.