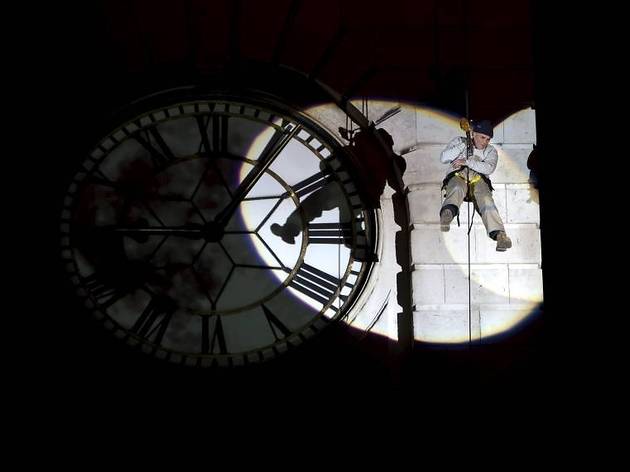 A hubristic gathering together of disparate strands of humanity that culminates in confusion and failure, 'Babel' the perambulatory open-air theatre show does bear some resemblance to Babel the aborted Biblical tower. That's about the extent of its success, unfortunately.
The leftfield talent involved in this centrepiece to the World Stage London festival is considerable: it's a co-production between the innovative Battersea Arts Centre and Wildworks, the theatre company responsible for Port Talbot's Michael Sheen-starring 'The Passion'. Bright sparks like Shunt co-founder Nigel Barrett pop up in the 500-strong, part community-sourced cast. But Wildworks and co have created a remarkably bathetic spectacle.
It's essentially a riff on the Arab Spring delivered with the sanitised élan of a propaganda video or Disney theme-park ride, and most of 'Babel's first hour is taken up by trooping into Caledonian Park and being greeted by garishly dressed cast members (in this respect it's strangely reminiscent of Bestival).
The drama, such as it is, comes in the last 45 minutes, when Barrett's paranoid security chief declares that the townsfolk must move their homes away from Caledonian Park's giant clock tower. One man refuses to leave his home and is dragged away. But then the people protest, Barrett's forces switch sides, and tyranny is defeated with blithe ease.
As a spectacle 'Babel' has its moments: a parade of glowing house-shaped lanterns, some neat projections on the tower. As a drama it verges on asinine.
Average User Rating
1.8 / 5
Rating Breakdown
5 star:

0

4 star:

1

3 star:

3

2 star:

0

1 star:

8