Bits Of Me Are Falling Apart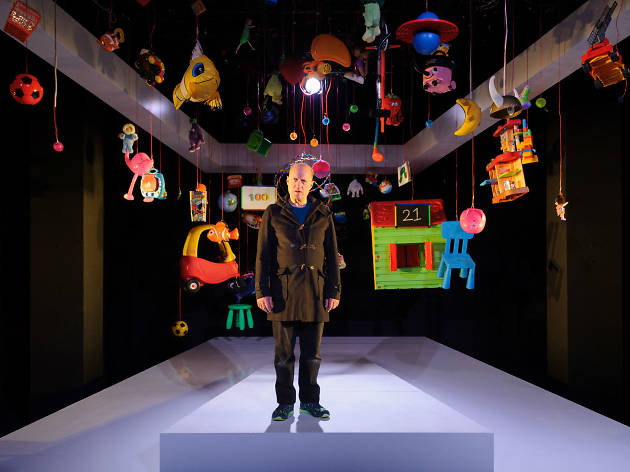 Adrian Edmondson stars in a winningly grumpy adaptation of William Leith's novel
How much you get out of this short adaptation of William Leith's 2008 memoir will ultimately depend on how closely you identify with its sole protagonist. To be more specific, it depends how closely you identify with Adrian Edmondson in a duffle coat, shuffling around stage while trying to pinpoint when his life turned to shit.

Alone beneath a suspended canopy of colourful kids' toys, he wanders this way and that, lamenting his separation from his wife and son, his physical ailments and the general misery of ageing. If that all sounds very low energy, then it totally is, but the script – by Edmondson and director Steve Marmion – keeps an especially downbeat monologue engaging, deploying overblown analogies for everything from economic growth to high blood-pressure to occasionally poignant effect.

At times, his tragi-comic anecdotes put him in the tone of a melancholic Alan Partridge; fussing over inconsequential details and steering his own train of thought into digressional cul-de-sacs. But the undercurrent of existential angst feels overdone, and musings on the scientific ridiculousness of the universe a touch emotionally adolescent, making Edmondson's character ultimately a bit of a muddle.

Still, if you're 50-odd and hate your life, you'll likely think this is the most acutely observed, relevant show you've ever seen.