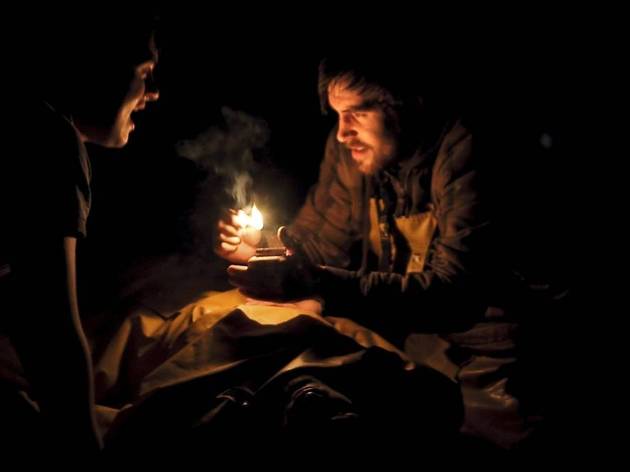 Bear Trap Theatre Company's storytelling theatre show 'Bound' is one of those Edinburgh Fringe hits that goes on to enjoy a long touring life, during which it gains polish but not necessarily depth.
Concerning six Devon trawlermen forced by economic circumstances into a desperate last-minute fishing trip, 'Bound' was a hit at Edinburgh last year, played the Adelaide Fringe this year, and has touring plans well into 2012.
Using virtually no props, writer Jesse Briton's production does a fine job of conveying a sense of desperate men placed under terrible pressure. The sextet nervously needle each other, bickering about the state of cooking on the ship, about who is pulling their weight, about whose father was a coward and about the presence of Polish fisherman Kerdzic (Thomas Bennett), drafted in by agency and oblivious to the tensions around him.
It's tense, witty, economically drawn stuff with an excellent ensemble and well-defined characters. But it all feels a little glancing: the short play doesn't have time to show us these men's souls, and beyond some hauntingly deployed sea shanties, there is little sense of the social or geographic specificity of their situation. 'Bound' is taut and well constructed, but it lacks the salty tang of the Devon waves.