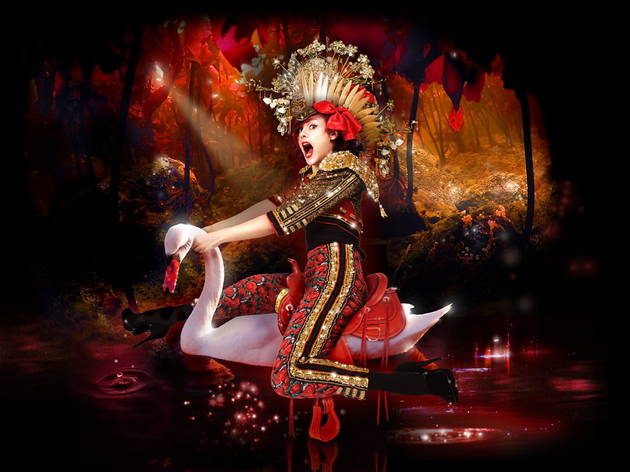 Bryony Kimmings's one-woman tribute to everyone she's ever slept with is as raucous and vivid as an aviary at mating season. Kimmings is a bit of an exotic bird herself – she struts through her story in nest-like hats and jewel-bright costumes. But her show works brilliantly because she's also down to earth: 'Sex Idiot' straddles the gap between show and tell and, indeed, between uninhibited exhibitionism and comic awkwardness.
It's the deranged candour of 'Sex Idiot' that makes its potentially icky subject so appealing. It starts with an STD test. Anybody who had to contact their exes to find out which one gave them chlamydia would be nervous; not everybody would channel those nerves into a song listing all the different names you can call your vagina (if you thought 'gash', 'slash' 'mackerel in a fur coat' or 'cockpit' were bad, try 'James Blunt'). A collage of drunken sex, in every position imaginable, is a blundering delight. And Kimmings delivers it all with a cross-eyed hand-crafted gusto that's two parts 'Blue Peter', one part bunny boiler.
'Sex Idiot' is theatre that takes risks for pleasure. The audience is free to join in – to share a bottle of Jack Daniels, or to donate a private, painlessly snipped body part to the eccentric climax. As Kimmings remarks, this 'isn't really about chlamydia' – more about the risks you take to express yourself, and the regrets you have when you use other people along the way.
It's a frank, bold gesture that has nothing to do with being careful. In the spirit of the one-night stands it's inspired by, it gyrates from embarrassment to lust to fumbing full-on revelry with a logic that is shambolic, shameless and irresistible.