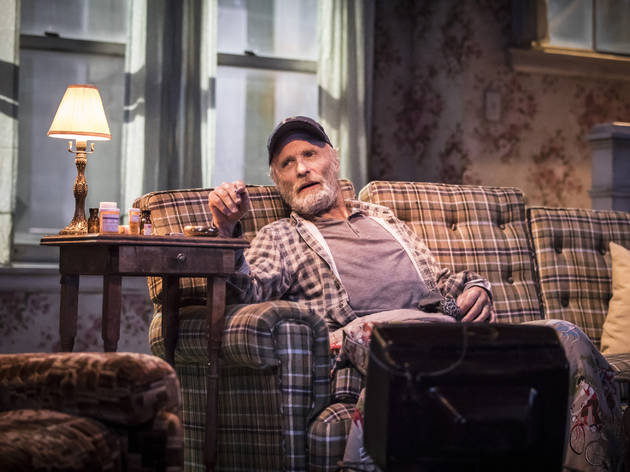 1/7
© Johan Persson
Ed Harris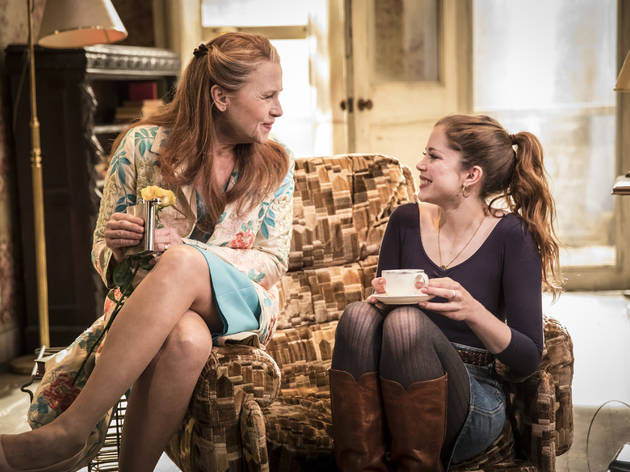 2/7
© Johan Persson
Amy Madigan and Charlotte Hope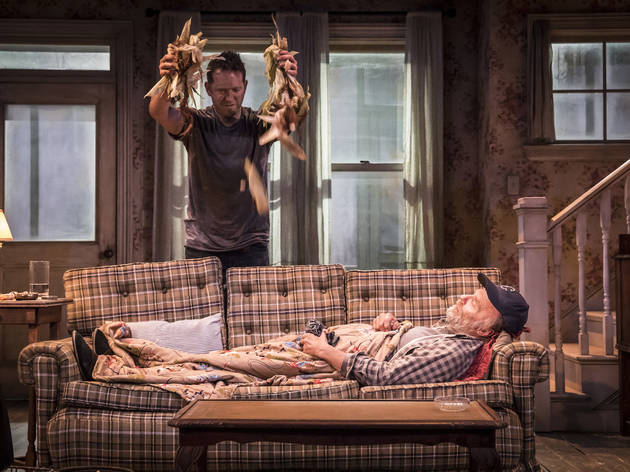 3/7
© Johan Persson
Barnaby Kay and Ed Harris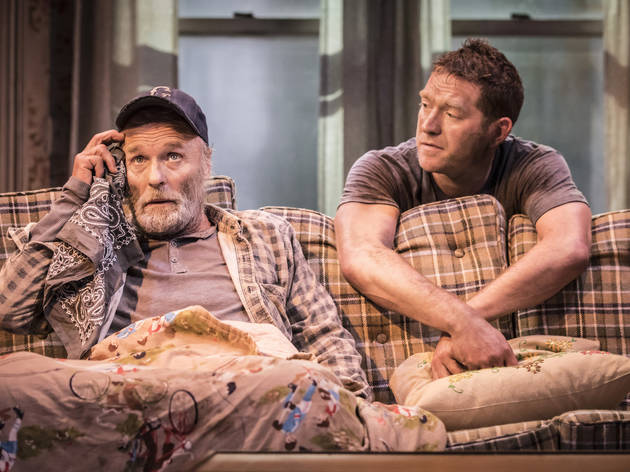 4/7
© Johan Persson
Ed Harris and Barnaby Kay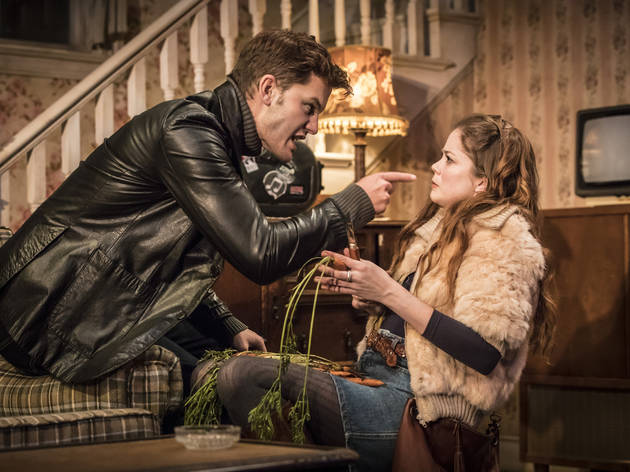 5/7
© Johan Persson
Jeremy Irvine and Charlotte Hope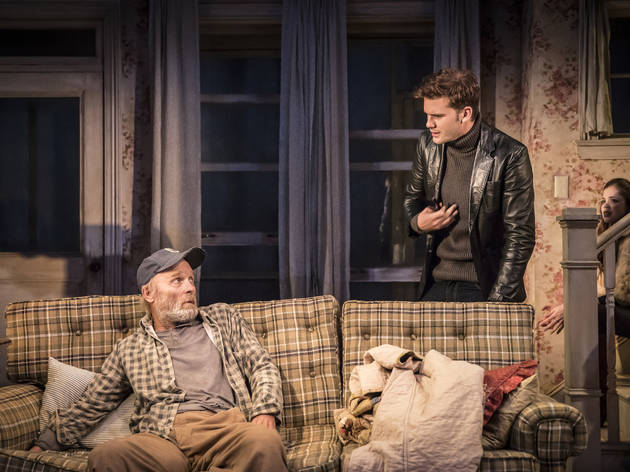 6/7
© Johan Persson
Ed Harris, Jeremy Irvine and Charlotte Hope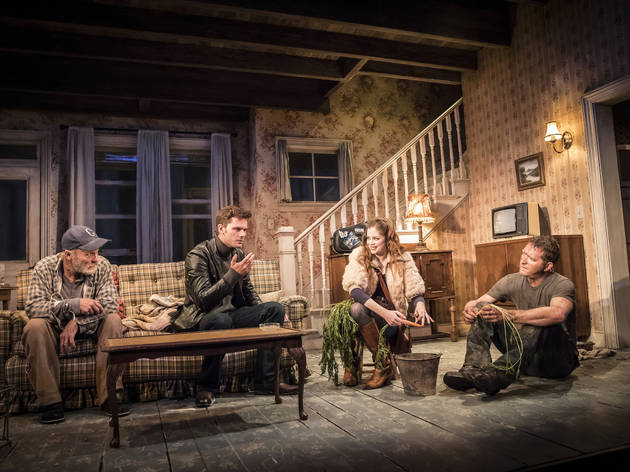 7/7
© Johan Persson
Ed Harris, Jeremy Irvine, Charlotte Hope and Barnaby Kay
Time Out says
Ed Harris is great in Sam Shepard's classic piece of American Gothic
After 11 months of my favourite celebrities dying and my dreams of a more enlightened future for humanity being ritually squashed, I wasn't entirely looking forward to month 12 kicking off with this aggressively bleak Broadway transfer starring Hollywood's Ed Harris.
'Buried Child' was Sam Shepard's 1978 breakthrough; this revival has led to much comment about how its depiction of a crumbling, left-behind Midwestern family has much to say about how America turned to Trump, etc etc. Which frankly sounds horribly depressing.
But actually Shepard's play and Scott Elliott's precise, atmospheric staging are a lot more colourful than all that. For all its rain-lashed darkness, 'Buried Child' is certainly not kitchen sink realism, but a thrillingly unsettling mix of American Gothic and Pinteresque menace.
Its three acts form a stylised triptych, each with its own distinct mood. The first begins with Harris's Dodge – the family's physically and mentally shattered patriarch, who is unable to leave the sofa, where he numbs himself with whiskey, pills and TV – conducting a stilted conversation with his vengeful wife Halie (Amy Madigan), who is for the most part upstairs and unseen. In the second, Dodge and Halie's grandson Vince (Jeremy Irvine) calls in unexpectedly on his way to New Mexico to see his father Tilden (Barnaby Kay), who is not in fact in New Mexico but in the house. Neither Dodge nor Tilden appear to recognise Vince, much to his bewilderment. And in the third act, the unexpected presence of Vince's girlfriend Shelly (Charlotte Hope) prompts the family to finally vomit up the loathsome secret that has reduced them so.
You can look at it as a social commentary, but for me it seemed more like a horrible, haunting fable about a family struck down for its arrogance (of course perhaps that itself makes it a parable of American decline). And Elliott's production is really made by its cast. Harris is superb as a bombed out husk of a man, sometimes absurdly funny, sometimes showing angry flashes of his old self. But it's not a flashy, look-at-me performance and it leaves plenty of room for the others. Young Brit Irvine dominates the stage in his as Vince, first a baffled hipster, later a raging prodigal son. Madigan's almost fanatical Halie is terrifying. And Derek McLane's set and Neil Austin's lighting are exemplary in conjuring the family's bleak, rain-lashed shithole of a home.
Yeah, it's not exactly Christmassy, but if you like a good horror story in the bleak midwinter, this'll do you.
Details