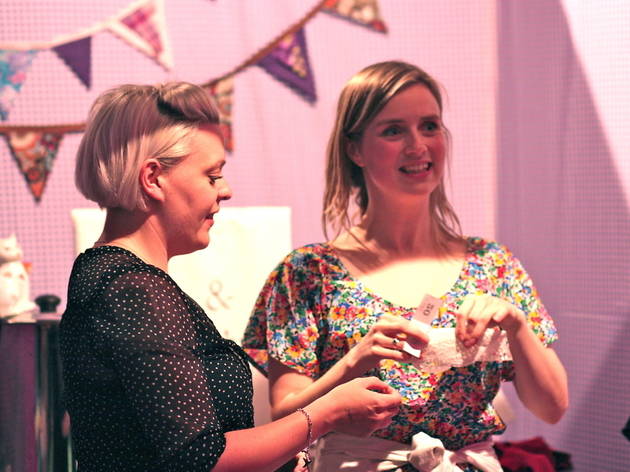 Time Out says
If it achieves nothing else, Theatre Delicatessen's 'Bush Bazaar' has injected an almighty buzz into the Bush's new premises, filling every nook and cranny with young theatremakers eager to lure you into their myriad pop-up performances.
It's a little like being on Edinburgh's Royal Mile during the Fringe, only without the sense that the people trying to entice you into their show are a distraction from better stuff going on elsewhere. Unfortunately, that's because there doesn't seem to be anything better going on elsewhere: over three hours I saw 11 performances, some of which were pleasant, several of which were bad, none of which I'd really call good.
The evening is meant to serve as an ironic reflection on the commoditisation of art and culture: the performances are themed around money and you're supposed to haggle a price with each performer to see their act. In practice, the financial angle was tenuous and little effort was made to charge for shows.
The Bazaar's bustling hub zones are so stuffed with good-natured micro-performances that it's hard not to look upon them fondly. Bird Anonymous's 'Fete or Flight' – which colonises a portion of the main house with an anarchic village fête – was a clear highlight. But the various short comic plays dotted around the premises fell flat. The sum is indubitably greater than the parts – it is a genuinely enjoyable atmosphere – but nothing here befits the Bush's reputation as a new writing powerhouse.
Details
Users say