Celia Imrie interview: 'I've come to the conclusion that I like scaring myself'
The national acting treasure talks comedy roles and her cabaret debut in 'Laughing Matters'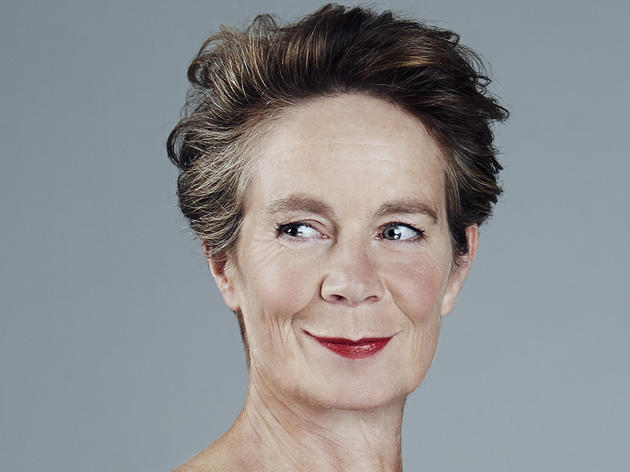 Known for comic roles such as Miss Babs the lovesick owner of Acorn Antiques, and more recently as an up-for-it pensioner in the 2011 film, 'The Best Exotic Marigold Hotel', 62-year-old Celia Imrie is one of our most recognisable national acting treasures. And the return of her debut one-woman show '
Laughing Matters
' – an all-singing, all-dancing evening of cabaret – holds some surprises. She explains why she's doing it.
So, 'Laughing Matters' is a cabaret?
'It is, but I would put '/revue' in there too. I love music and I love doing my songs but I'm not going to pretend that I'm a singer. I've spent my life trying to be a bit different and I think this follows suit. Since performing it for the first time last year, I've added sections to the show from my autobiography ['The Happy Hoofer'], but I promise I'm not going to go all the way back to when I was two years old. It's just two random stories about things that happened to me.'
What prompted the show?
'I'm on a blast of adventure. I've got to the stage in my life where I think, 'Why not?' So I'm doing all sorts of things that I've never done before and actually if I don't do them now I probably won't ever.'
This is your cabaret debut – is it terrifying?
'Of course it is, but I do have two gorgeous dancing boys with me on stage and it's amazing how that helps. I've also got a marvellous pianist and a drummer, so I'm not totally alone. I've come to the conclusion that I like scaring myself.'
You've worked across genres, but you're well known for your comedic roles – did you aim for comedy?
'Comedy sort of happened by accident. And as with most actors, whatever they are known for, they want to do the opposite. In the upcoming sequel to 'The Best Exotic Marigold Hotel' my character is a little sad which was a lovely opportunity for me.'
Your career is very impressive. Is there anything else you haven't done that you'd like to?
'Masses. I'm going on an adventure to America in the autumn because I think the American television I've been watching recently is so good. I'd like to do more of everything and flip everything on its head. You know, I'd even like to play a murderer.'
'Celia Imrie: Laughing Matters' runs at the St James Theatre from Aug 12 to Aug 17.