Heads up! We're working hard to be accurate – but these are unusual times, so please always check before heading out.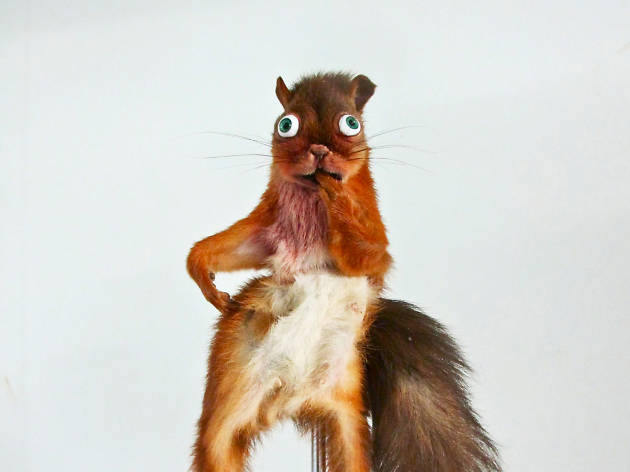 Charlie Tuesday Gates talks taxidermy on stage in 'Sing for Your Life'
The taxidermist performance artist talks about her musical at Vault Festival starring a cast of dead animal puppets
The latest offering from taxidermist performance artist Charlie Tuesday Gates is 'Sing for Your Life', a musical performed by a cast of dead animal puppets. Here she explains more about the project which comes to the weird and wonderful Vault Festival in the Waterloo Vaults.
What is 'Sing for Your Life' about?
'It's about a troupe of animals trying to catch the attention of humans, in a hilariously unsettling journey with some hard-hitting twists.'
Are you a fan of musicals?
'I'm not a huge fan. Too much singing.'
So, er, why make a musical?
'I wanted to use a twist on a format that the public consumes so voraciously – the talent show, sob story and winner's journey – to say something meaningful. We're surrounded by these sensationalised gimmicks that don't mean anything. Life should be about more than just a song and a dance.'
Did you write the songs?
'That is pretty much the case, yes. There are a few covers but the majority were original songs written by me. I collaborated with a musical director – up until recently I hadn't written any music properly for about 15 years. I don't even listen to music. I wrote most of these in silence stood still in a white room I was trapped in. Thrilling stuff.'
Is this more family-friendly than your usual work?
'This is definitely a lot more palatable than my artwork and previous live/video performances, although it's still not best described as a family-friendly show. You can expect some swear words, some sexy bits and there will no doubt be a few walkouts too.'
'Sing for Your Life' is at Vault Festival until March 8