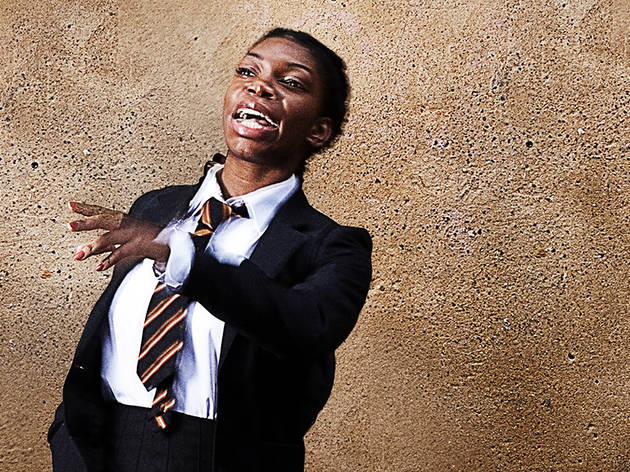 You've probably met the heroine of Michaela Coel's one-woman monologue on the bus. In her school uniform, skirt hoisted up high, she's rude, crude and has no qualms about bullying the girl sitting on her own at the front.

Coel's play is a first-hand account of a teenager's life in a rough part of a tough city . A flurry of poetry, words and truth tumbles from the mouth of young black protagonist Tracey Gordon. Through her, Coel demonstrates the capacity for teenagers to be hilariously, viciously and unashamedly horrible. But Tracey isn't simply a heartless bitch. This 14-year-old's nastiness is the way she's dealing with a world where her best friend is being physically and emotionally exploited by an older man, and where at every turn Tracey is told she's worthless.

'Chewing Gum Dreams' is a subtle, funny and often shocking story, performed with firecracker energy by Coel herself. Switching quickly and remorselessly from high tension to the excruciatingly uncomfortable to the comic, Coel is versatile, warm and real. Tracey could easily have been a stereotype, but there's only nuance here. When she starts a relationship with a white boy from school you see how limited her horizons really are: he has dreams, she has none.

Tracey's vulnerability reflects our society back at us: a mass of deep-seated prejudices and wrong turns when we see disaffected young people. From the way her maths teacher talks to her to the pharmacist who gives her the morning-after pill, Tracey is repeatedly failed by the people who should be looking out for her, educating her or simply treating her like a human being.

Director Nadia Fall keeps things simple, having Coel own the space with nothing more than her costume and a chair, letting her words speak for themselves. And quite right too: this is vital, transformative stuff.