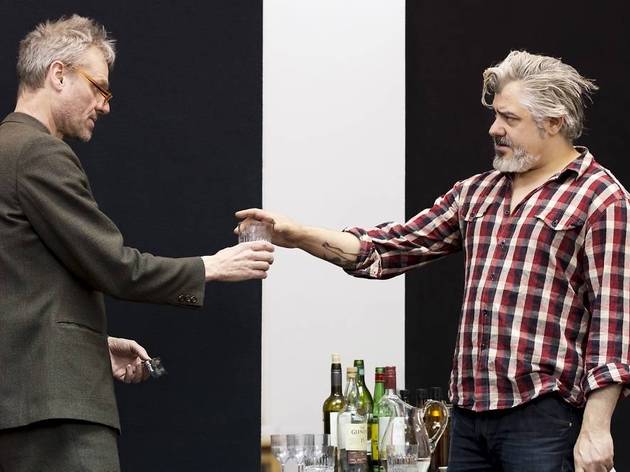 Matthew Dunster's new play has some prickly points to make about the influence of economic inequality in everything from humanitarian issues to marriages, families and friendships. But the drama that surrounds them is hackneyed and studded with flaccid explanatory monologues.
Jeremy Herrin's production achieves some discomfiting moments. But the characterisation is emaciated and the action so poorly structured that it all disintegrates into a tedious, shouty mess.
Michael (Darrell D'Silva) and Gordon (Trevor Fox) met at drama school in the '80s. Now, Michael is a TV personality, and Gordon is fighting for financial survival. When Gordon asks Michael for a massive cash handout, it costs them both dearly. Meanwhile, Gordon and Sally's obnoxious model daughter Effie helps flog unethical brands, while her filmmaker boyfriend bangs on about the iniquities of big business while living off Effie's earnings.
Moral arguments buzz about like fat flies; Dunster's drama merely swats ineffectually at them.