Cirque Berserk: Mechanika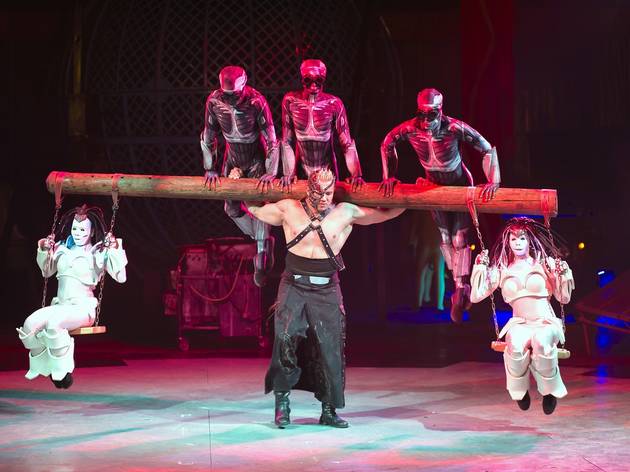 1/6
© Piet-Hein Out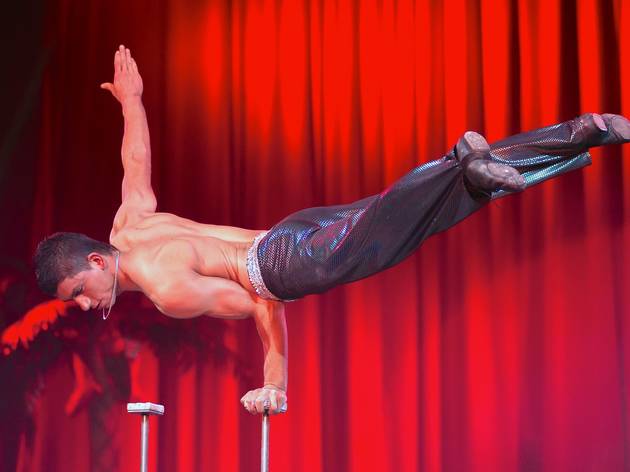 2/6
© Piet-Hein Out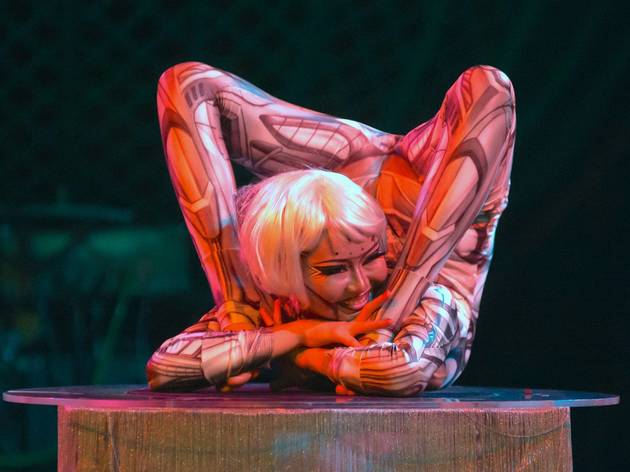 3/6
© Piet-Hein Out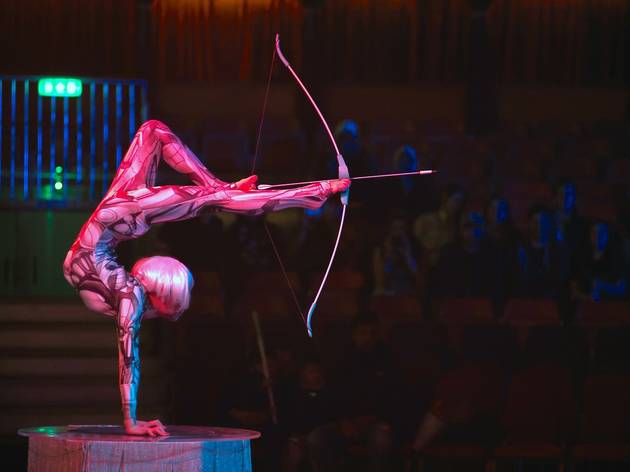 4/6
© Piet-Hein Out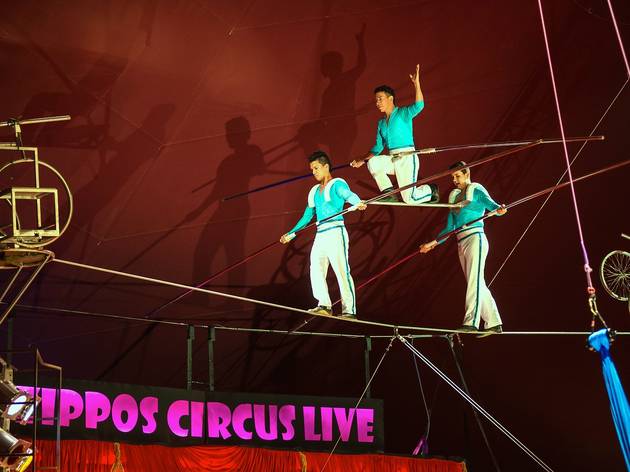 5/6
© Piet-Hein Out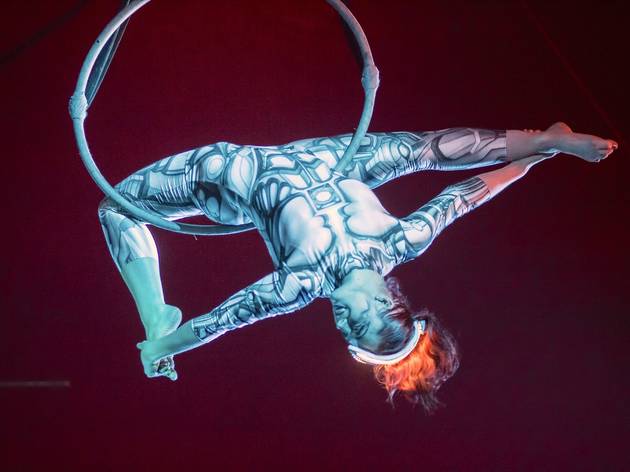 6/6
© Piet-Hein Out
A literally misfiring space age circus show.
There's something immediately jarring about Martin 'Zippo' Burton's new circus production, staged in the middle of the tack-tastic Winter Wonderland. The lights on the audience are so bright that there's hardly a visible spotlight on the performance – but maybe that's appropriate, because the mediocre acts just don't match up to the music. Heavy metal blasts out of the speakers, building to massive crescendos – but the acts are awkwardly unexciting.

There's a vague plot which casts the performers – dressed in cool, robotic-looking unitards – as humanoids created by a mad scientist; a theme that's loosely followed through with some sporadic attempts at robot-walking.

At one point they bring out a ramp and cycle up the sides, doing little hops and twists – but it's nothing the audience can't catch down their local skatepark. When one cyclist falls over it's just the first of several fails.

The strong man throws some tyres around, leading into his final act where he lies under a little ramp and a car drives over him. But it's not the kind of edge-of-the-seat drama you want from the circus; it looks painful, but not in an impressive way.

That said, there's an extremely bendy contortionist who will leave you open-mouthed. She fires a bow and arrow with her foot, which would be pretty amazing, but she then misses the big balloon on the target board.

They save the best until last: 'The Globe of Death' is a giant caged ball that four men on mopeds loop around at high speed; it's original and exciting, until one collapses and it all falls a bit flat.

Throughout the show the performers attempt to rally applause from the audience – but with only a slow clap in response – it's clear this circus isn't cutting it.
Rating Breakdown
5 star:

2

4 star:

0

3 star:

0

2 star:

0

1 star:

0
The least a journalist can do is spell the name BERSERK correctly.