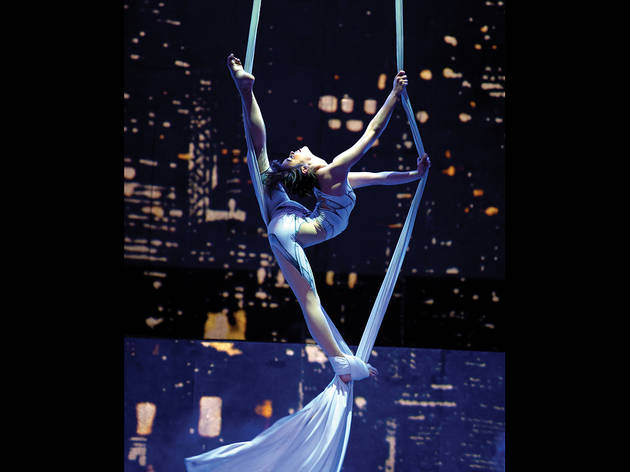 1/6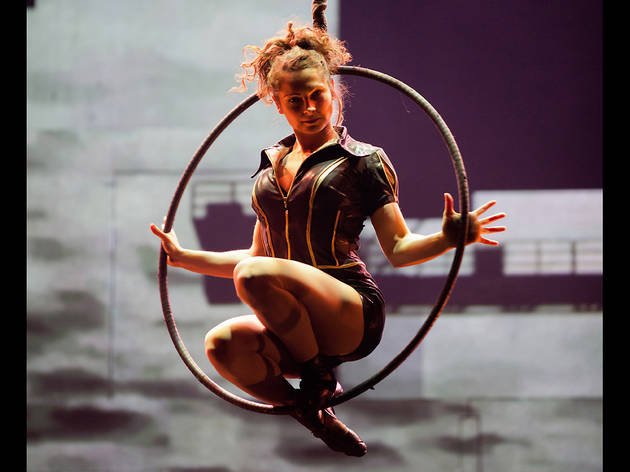 2/6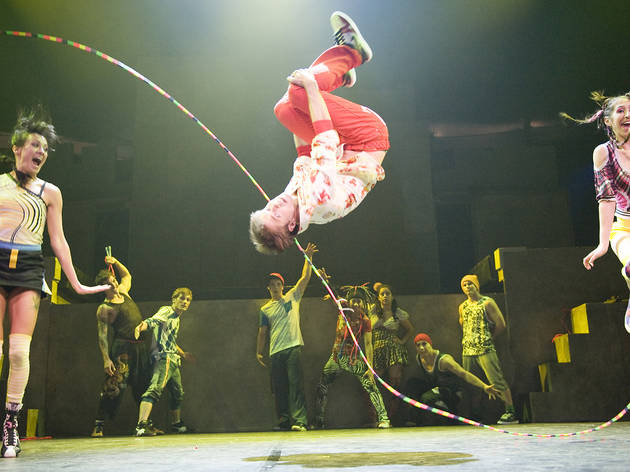 3/6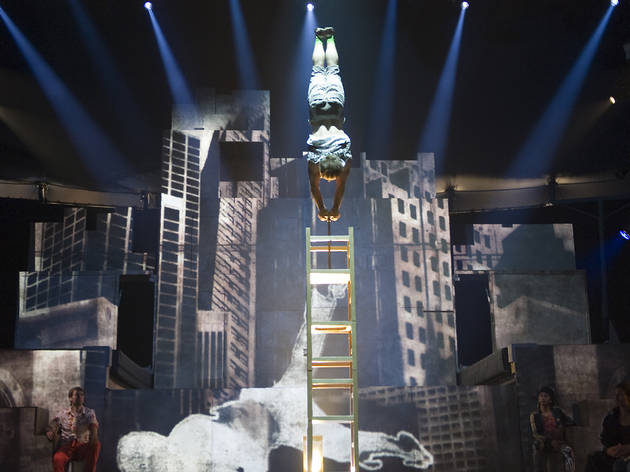 4/6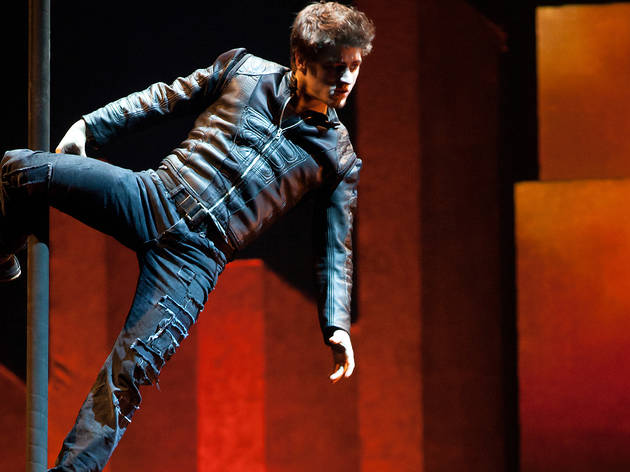 5/6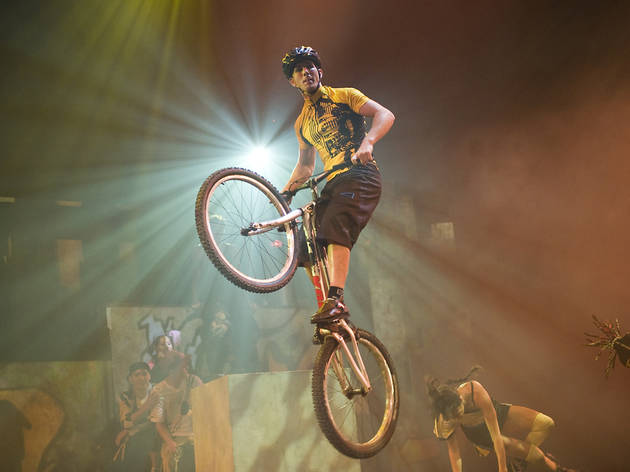 6/6
Very daring, very enjoyable circus show from this great Quebec company
For its latest production, the Montreal-based Cirque Éloize has taken a distinctly urban turn. Jeannot Painchaud's company have taken its usual theatrics and re-envisioned them for a kind of street dance-influenced, hip hop-inspired, cyberpunk city of the future. And yes, this means there are a fair few pairs of combat pants on the stage. And some multi-coloured dreadlocks too. But rather than being horrendously cringe, 'iD' is actually very, very good.
As the curtain rises on Robert Massicotte's set, the show kicks off with two strangers having a romantic encounter on a street, the choreographed slo-mo turning into a deft and skilful balancing routine. The obvious echoes of 'West Side Story' are further bolstered by the arrival of two rival gangs having a Jets and Sharks-style standoff. But thereafter, even the loosest of narratives is pushed aside in favour of out-and-out spectacle.
Which is no problem at all – you'll be far too swept up in the jaw-dropping stunts and acrobatics to care about any kind of story. There's Jean-Philippe Deltell's mindboggling juggling of six balls. There's Thibaut Philippe's daredevil trial bike display, which makes its way off the stage and into the aisles. And there's a frankly stupendous ensemble routine involving a pair of trampowalls (exactly what you'd imagine them to be). But interestingly, the standout moments are the more intimate, like mesmerising contortionist Nicole Winter, perfectly matched by Jean-Phi Goncalves and Alex McMahon's electronica score.
But what really makes 'iD' succeed isn't the virtuosic talent on display: it's that, as made obvious by the broad grins and swagger, every performer on-stage is clearly having a lot of fun. So will you – albeit from the safety of the audience.
Rating Breakdown
5 star:

0

4 star:

1

3 star:

0

2 star:

0

1 star:

0
Fifteen artistes and a fast paced two hours of gripping displays of strength, circus feats and streetdance. If you think Cirque du Soleil had the whole circus thing wrapped up then this may change your mind. Visually stunning, with the clever use of projected graphics to create an array of gritty urban backdrops and all set to thumping electropop, cut with piano solos. Some of the most striking pieces from this talented collective were the two handers - from the opening strongman and his featherlight partner to the comic contortionist and her beau. The antics had the whole audience rapt and seat squirming at the same time. The larger set pieces included trick cyclists, daredevil chair tower balancing and Double Dutch jump roping.......the energy and pace astounded. And the finale........ well that would be telling. It is simple, just go.