Close to You Bacharach Reimagined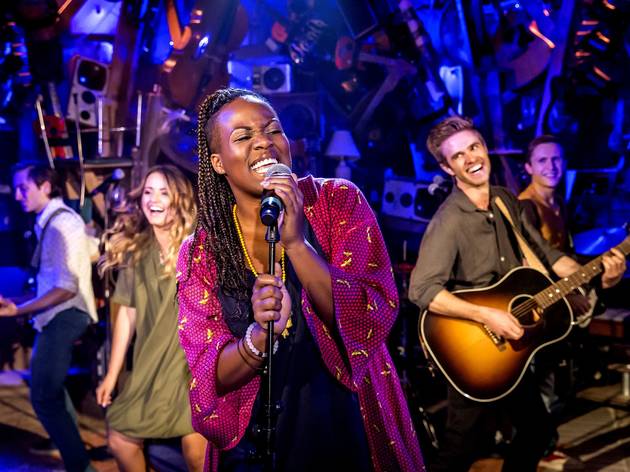 1/11
© Johan Persson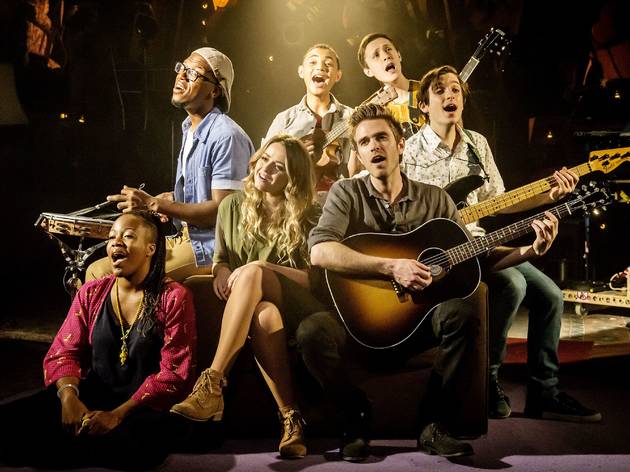 2/11
© Johan Persson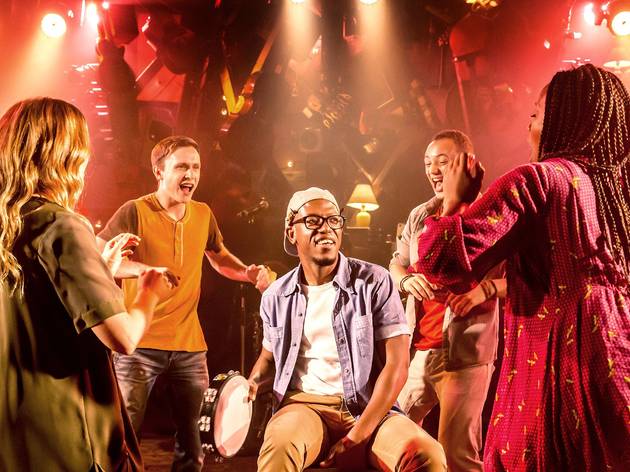 3/11
© Johan Persson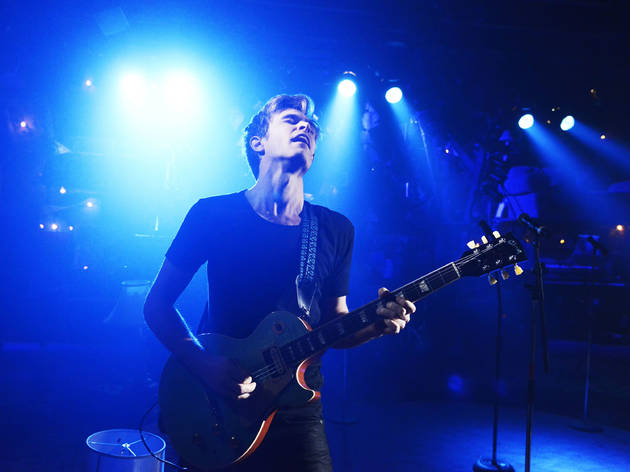 4/11
© Nobby Clark
Kyle Riabko in 'What's It All About? Bacharach Reimagined'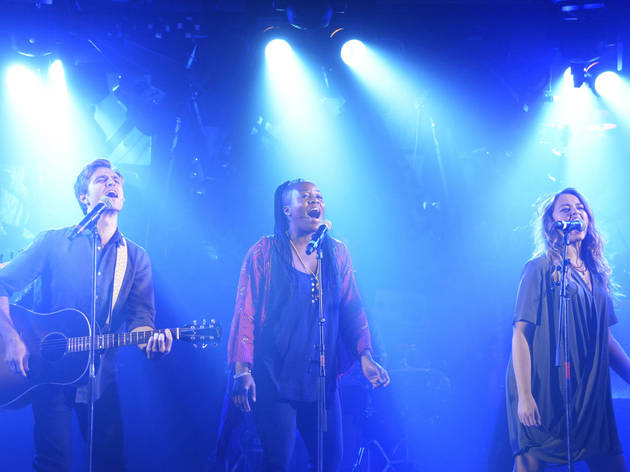 5/11
© Nobby Clark
Kyle Riabko, Anastacia McCleskey and Stephanie McKeon in 'What's It All About? Bacharach Reimagined'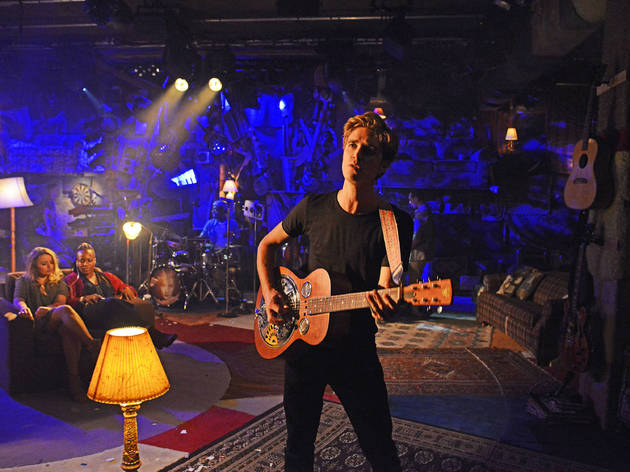 6/11
© Nobby Clark
Kyle Riabko Stephanie McKeon and Anastacia McCleskey in 'What's It All About? Bacharach Reimagined'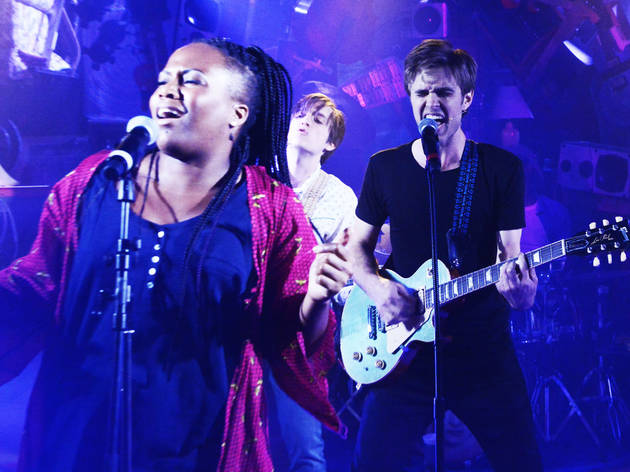 7/11
© Nobby Clark
Anastacia McCleskey Daniel Bailen and Kyle Riabko in 'What's It All About? Bacharach Reimagined'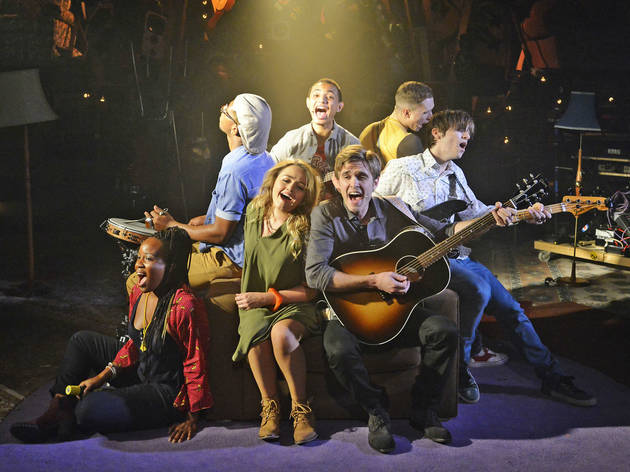 8/11
© Nobby Clark
The cast of 'What's It All About? Bacharach Reimagined'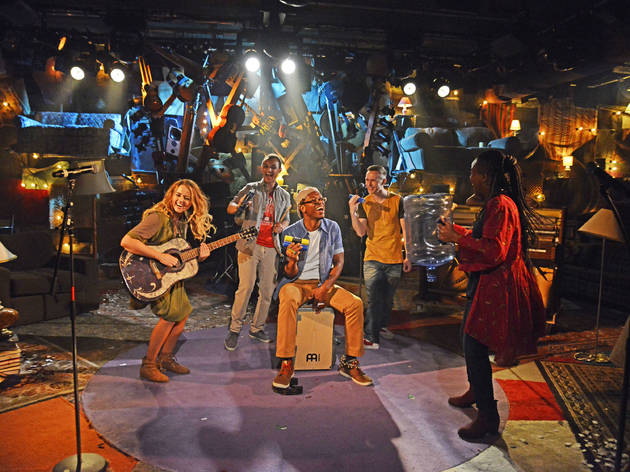 9/11
© Nobby Clark
The cast of 'What's It All About? Bacharach Reimagined'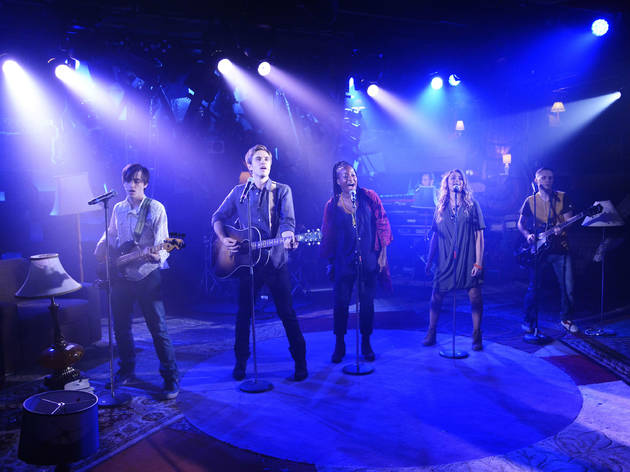 10/11
© Nobby Clark
Cast of 'What's It All About? Bacharach Reimagined'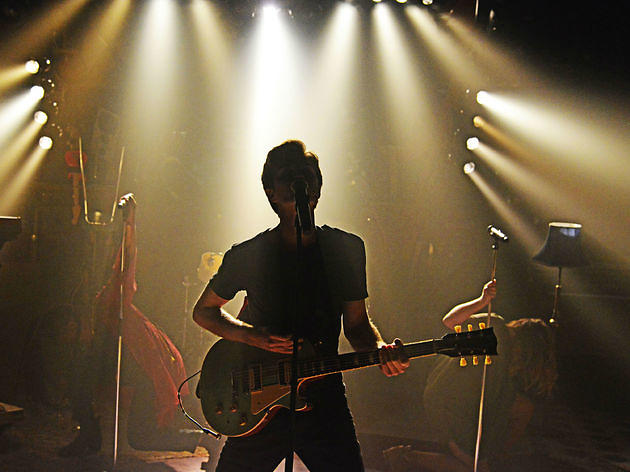 11/11
© Nobby Clark
Kyle Riabko in 'What's It All About? Bacharach Reimagined'
Time Out says
Grindingly dull night of anodyne Burt Bacharach covers
Close To You' – formerly 'What's It All About?' – is a celebration of the vast back catalogue of octogenarian MOR-dispenser Burt Bacharach, in which a bunch of fresh-faced, perma-grinning performers give BB's copious greatest hits a sort of terrifyingly earnest acoustic rock makeover.

They're led by Kyle Riabko, a technically proficient Canadian who decided he wanted to recruit a young, enthusiastic band for what is, in essence, a tribute concert with bells on.

Probably I am either too young, too old or too grumpy to be this show's target audience. It's worth noting that 'What's It All About?' enjoyed cult success in New York and at our very own Menier Chocolate Factory before changing its name to that of a more famous Bacharach song for this West End transfer.

But still, I see lots of shows not aimed at me and I rarely find them as weirdly alienating as this. Director Steven Hoggett's admittedly nifty staging sets his cast in a sort of exploded living room set, with the suggestion that the performers are just a bunch of young pals, hangin' out and soberly jammin' out a bit of Burt. But why would they do this? Why are they relentlessly smiling? Why do all the songs sound so similar, even when there are clunky attempts to dabble with reggae, soul, blues, even rock? Seriously, why are they smiling all the time? Are they supposed to be in a cult? It that it?

Riabko is clearly a gifted young man, but his skilled arrangements are excruciatingly bland, completely adrift from any modern musical trends, about as iconoclastic as a Buckingham Palace garden party. And trying to pointedly sculpt Bacharach's songs into a celebration of youth is weird when the best songs have already been popularised by well-known names who were young when they first sang them: Cilla; Dusty; The Carpenters; The White Stripes – whose incendiary rendition of 'I Just Don't Know What to Do with Myself' seems to be referenced by the piss-weak blues version here. It's only a raucous 'What the World Needs Now is Love' that comes across like it's being played by an actual band at a gig.

The show is subtitled 'Bacharach reimagined', but this is just dull, worshipful homage, no imagination to it.
Details
Average User Rating
3.2 / 5
Rating Breakdown
5 star:

3

4 star:

4

3 star:

6

2 star:

4

1 star:

1
A lot of people seem to be giving the show a much lower rating because they didn't know what they were going to watch. This isn't a play or a musical with any kind of story. What it is, is a modernisation of classic Burt Bacharach songs by an extremely talented and enthusiastic group of performers. I love the modern acoustic take, vocally everyone on the night was amazing and you couldn't help but enjoy yourself because of how energetic the performers are and made a great use of the stage and even had space for a few lucky audience members to watch from the sides.
I agree with most of the reviews here that this show doesn't have a story-line to it as such but that certainly didn't make it any less enjoyable for me. Or maybe that's because I took my Mom with me?! Needless to say, we both tapped and hummed our way through most of the songs and it was a very pleasant trip down memory lane. Worth it for a bit of light entertainment but it doesn't have the wow factor!
a great opportunity wasted in my opinion. I would have loved to see this work as I love Burts music but to be honest I found the whole show a bit difficult to watch. The arrangements of his songs just dont work in this production which struggles to really resonate with an audience.

"Close to You" is a great tribute to the songs of Bacharach by an exceptionally talented cast. Most of the songs have been successfully updated and are brilliantly delivered. Time Out's review which describes it as "grindingly dull" couldn't be further from the truth.
I'm a guy whose favourite radio station is Planet Rock, and I have to be dragged to a theatre production of any kind - particularly schmaltzy musicals (sitting through Billy Elliot would be my worst nightmare). However, I'd sit in a field in the pouring rain to watch a good tribute band and Riabko troupe could easily top the bill at any summer festival. Seriously, they could comfortably hold the main stage at Glastonbury, and get a 100,000 people on their feet.
I very much hope Riabko releases a Close to You soundtrack album as it would contain some of the best covers of Bacharach's work you are ever likely to hear.
I loved it, the singers were amazing, it was quirky and fun! So talented, and all so good looking, loved the guy on the piano, puts X-Factor to shame! I saw them on the One Show and had to see it, wonderful Sunday afternoon! Well done x
First it's not exactly a musical but more a concert. Don't expect any special story but just talented singer turning in the middle of the stage...

I normally love musicals but in my opinion this is not a musical. It's this genre of "jukebox musicals" that does nothing but song covers. I'd prefer to sit at home and listen to music on youtube to this. For me musicals have a storyline, acting, dance and music. This simply does not qualify. I feel their advertising is also misleading as I'd have imagined a musical with a love story from their posters. Instead it's just playing random songs. We left during the interval.
I have to say that I was expecting some kind of story line but it is basically a concert.
Nevertheless you will enjoy it, even if you don't know who Bacharach is, I'm sure you will recognize a few of his songs.
Good voices, cool stage!
Being old I really like Berts music, and I was interested to catch an "updated" slant.. It was O.K. - but it was never Rock and any "updating" doesn't really work. The music which hasn't been tampered with is fine - but after a dozen songs sadly they all began to sound the same.
i don't normally do fringe, despite loving the Southwark Playhouse and their productions, and tonight was my first time at the Menier Chocolate Factory. Tonight's show was extremely entertaining, and thats what I think it is, an entertainment. The staging and the auditorium are all part of one, large sofas in place of regular seats on either side, hanging rugs and bits of old carpets, the many and varied table lamps around the place, give it a feel of an East Village bar or club and it works really well. The basic staging reminded me of RENT the musical. The songs are played and sung in a way that on occasions I wondered what they were, and some were mashed up, but it all worked for me. The entire cast are amazing, so talented, especially the male lead - Kyle Riabko, who started this whole project off in 2010. Kyle has a unique voice so well suited to the songs. At 90 minutes without an interval its perfect. Would i see it again - definitely yes, would I buy the CD - you bet!