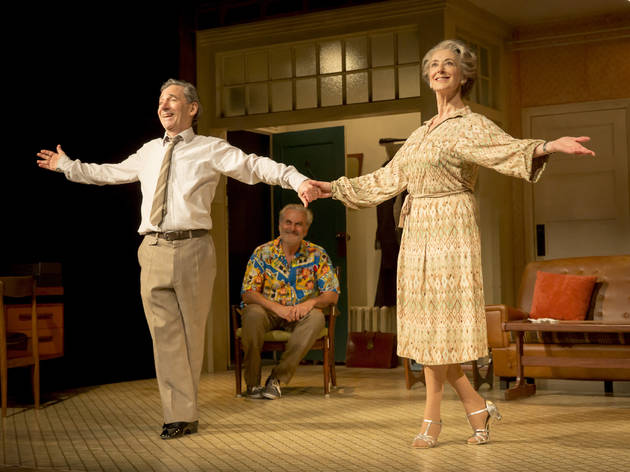 1/6
© Johan Persson
'Daytona'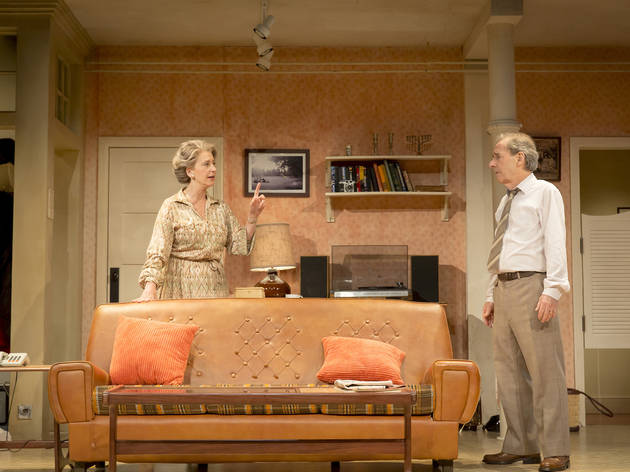 2/6
© Johan Persson
'Daytona'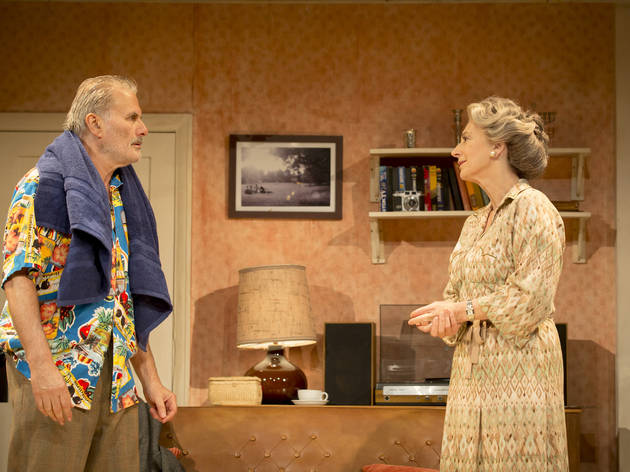 3/6
© Johan Persson
'Daytona'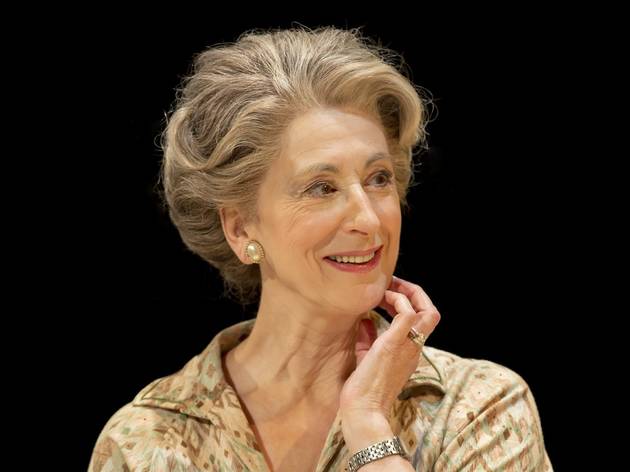 4/6
© Johan Persson
'Daytona'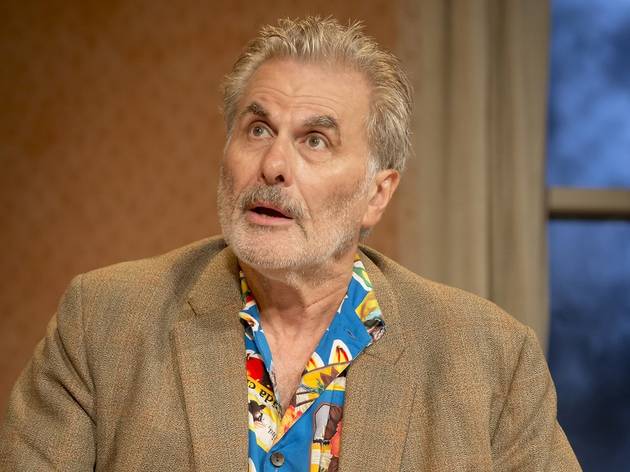 5/6
© Johan Persson
'Daytona'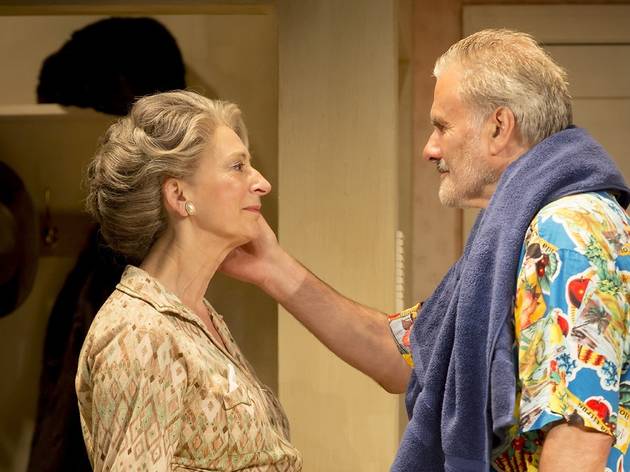 6/6
© Johan Persson
'Daytona'
An accomplished three-hander about revenge and atonement, actor-writer Oliver Cotton's West End transfer bubbles along at an admirable pace, but never quite packs the punch it ought to.

'Daytona' opens in the New York living room of Elli and Joe, two septuagenarians who are working on their ballroom-dancing skills for a competition the next day. Their focus is shattered by the arrival of Joe's brother Billy, who turns up on the couple's doorstep, having abruptly disappeared from their lives 45 years ago.

Billy's appearance reopens old scars, creates new wounds and prompts several revelations about the trio's past. They are European Jewish refugees from the war, but Billy has renounced his name and bought a new identity in order to break away from the other two. When sitting on a beach in Daytona on holiday, he had an epiphany, did something extraordinary and headed straight to Elli and Joe in the hope that they will help him.

Cotton's script has an evocative and often poetic turn of phrase. But though there's a huge amount at stake, you never really feel the danger. It works best as a vehicle for a beautiful performance from Maureen Lipman as Elli. The palpable intensity in her love for both brothers is pretty much the only thing that stops the play from being entirely benign. Cotton also stars, as the hitherto absent Billy and is very good too: he brings a nice energy to the first half with his jittery nerves and wild stares. As accountant Joe, Harry Shearer – of 'The Simpsons' and 'This Is Spinal Tap' – suffers from underwriting. His performance is fine, but we never get under the skin of his character.

'Daytona' is undeniably involving. But the cosy, risk-free script makes the evening a good one, rather than a great one.


Rating Breakdown
5 star:

0

4 star:

0

3 star:

0

2 star:

0

1 star:

1
We saw the performance on the evening of Friday 11th July. It never really got going. I found the play to be wordy and unconvincing. There's no sense of danger, passion or desire. I came away feeling completely unmoved, a rare thing for me, as a regular theatre goer.