1/7
© Helen Maybanks
David Tennant (DJ)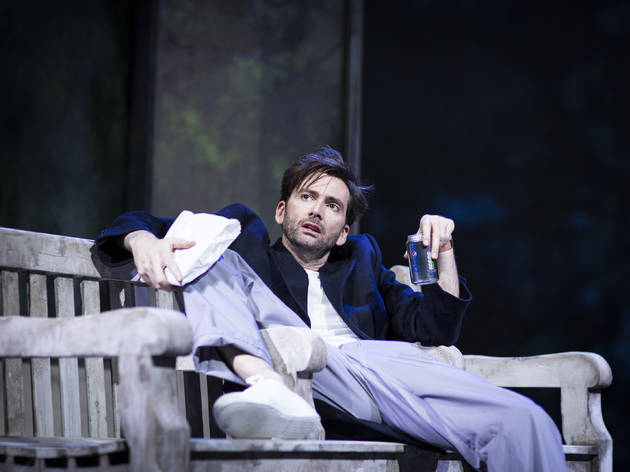 2/7
© Helen Maybanks
David Tennant (DJ)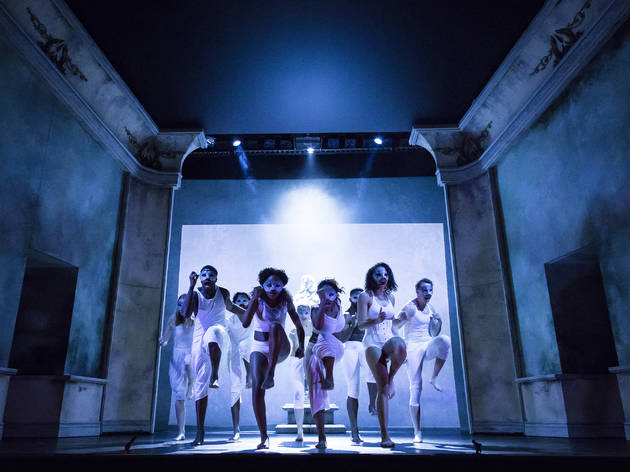 3/7
© Helen Maybanks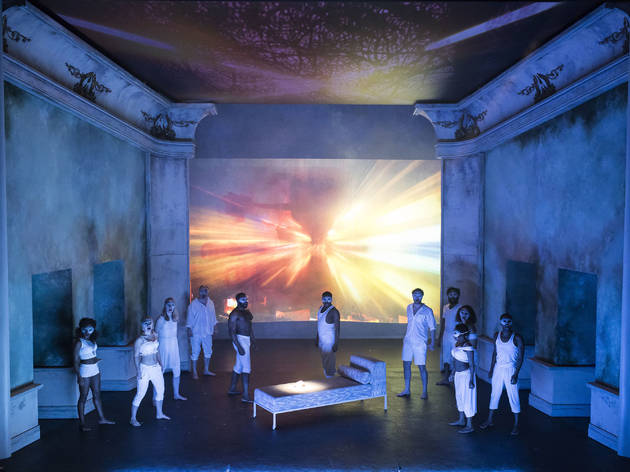 4/7
© Helen Maybanks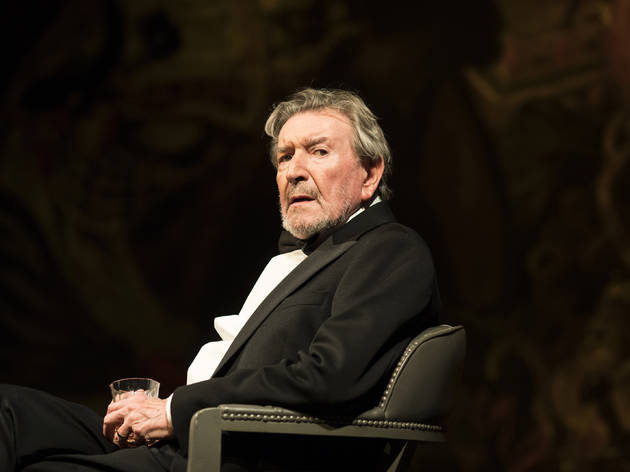 5/7
© Helen Maybanks
Gawn Grainger (Louis)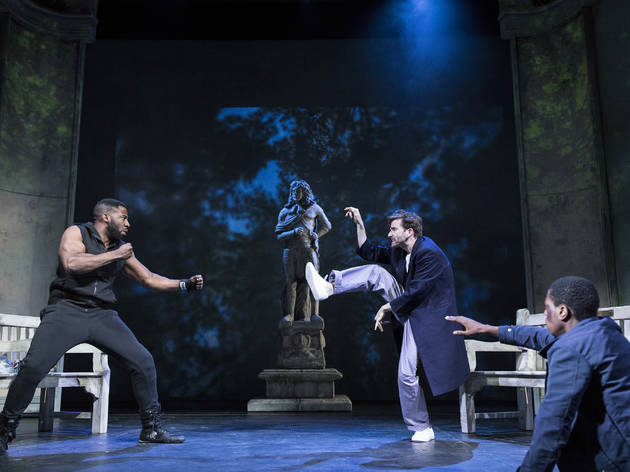 6/7
© Helen Maybanks
Mark Ebulué (Aloysius) David Tennant (DJ) and David Jonsson (Col)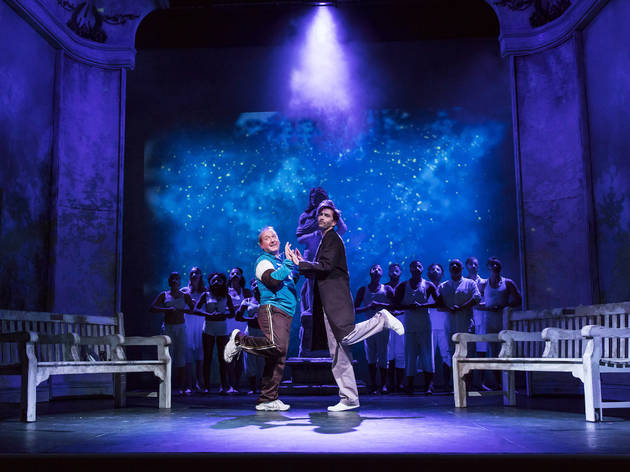 7/7
© Helen Maybanks
(l-r) Adrian Scarborough (Stan), David Tennant (DJ)
Time Out says
David Tennant shines in Patrick Marber's iffy story of sexual adventure in Soho
The eponymous anti-hero of Patrick Marber's 'Don Juan in Soho' is a douchebag of epic proportions. But as his douchery involves being sexually irresistible, fabulously wealthy and utterly guilt free - not to mention being played by the pathologically loveable David Tennant - it's hard to exactly hate him.
Really, then, I think my biggest problem with Marber's revival of his own 2006 rewrite of a classic Molière farce is that I didn't have more of a problem with it. It is clearly somewhat misogynist, but it's a misogyny that slips down easy in a play that is in many ways light, frothy and defined by its charismatic lead.
This is constantly qualified by people telling us how hateful Don Juan (or DJ) is: most vociferous is his long-suffering valet Stan (a splendid Adrian Scarborough). But flagging up DJ's immorality doesn't change the fact that most of the gags are about how appallingly he treats people, mostly women: in the play's most audacious scene, he receives a blowjob from a materialistic working class lass he's just met, while simultaneously trying to chat up a posher bride whose husband he has possibly just killed. It is funny, but it's underpinned by some fairly rank male fantasies.
But whatever, I enjoyed it, because it's funny, because the cast is good, because you sense Marber is straining to condemn DJ, because – the previously described scene excepted – it's less a sex farce than an odd couple comedy between Tennant and Scarborough. Marber directs a brisk, amusing production and he's updated his script judiciously: a couple of gags about Donald Trump get a big cheer. The only real technical miscalculation is a smattering of rather flaccid song and dance sequences.
Tennant is megawatt charismatic as a louche bastard who does not give one single fuck as he staggers around Soho like a crazed mix of James Bond and the 13th Duke of Wybourne. His towering charm and manic, otherworldly energy perhaps does more than anything else to let Don Juan off the hook, morally speaking, but at the same time he also makes this intensely watchable.
If you're made of sterner moral stuff than me you may walk out in disgust at a show that kind of sort of glorifies the objectification of women, but it's all so puppyish and giddy that I just found it easier to shut my conscience off and laugh.
Details
Best selling Time Out Offers