Ellen Terry with Eileen Atkins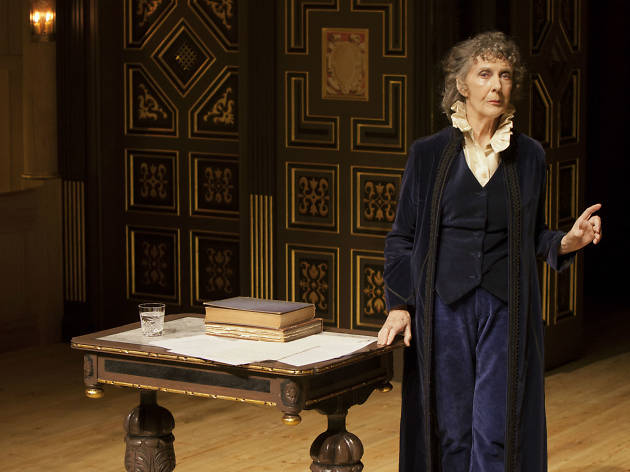 The indestructible Eileen Atkins brings Shakespeare's women to sparkling life
This bastard of a year may have taken David Bowie and Alan Rickman from us aged just 69, but at least we've still got Eileen Atkins. At 81, the theatre dame remains at the peak of her powers with this witty, vigorous show in which she channels and comments on a plethora of Shakespeare's female characters – and a few of the fellas too.

Adding a further layer, she's not playing herself playing these roles but instead channelling Ellen Terry, a prominent Victorian actress who swapped the boards for the lecture circuit after her retirement. 'Ellen Terry with Eileen Atkins' is crafted, by Atkins, from the extant texts of Terry's lectures.

And how delightful they are: the lectures may be a century old, but I'd certainly characterise them as spiritedly feminist, with Terry/Atkins kicking off by scolding those who would claim the feistiness of the Bard's women is purely down to the fact they were intended to be played by men. Her smash-and-grab masterclass is full of tart observations – such as noting that you're only good enough to play Juliet when you're too old to play Juliet – but it's the snippets of Shakespeare that provide the real highs, opportunities for Atkins to show off her undimmed skills. A casually brilliant Lear – broken out to illustrate a point about his daughter Cordelia – is a sly highlight.

It has to be said that this probably isn't for those unfamiliar with Shakespeare's major works. And if you haven't bought a programme or boned up on the whole Ellen Terry 'thing' beforehand, you may be slightly confused about the concept, as it's never explained. But if this sounds up your street, it probably is – a proper masterclass from not one but two acting legends.