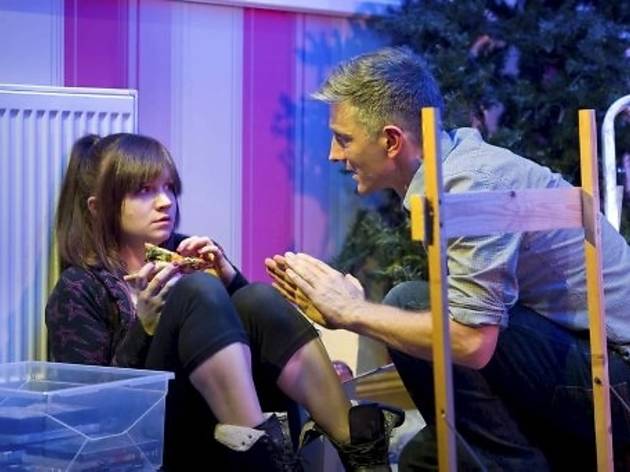 This fraught, claustrophobic two-hander about an evening in for a father and his teenage daughter proves perplexing. The writer, Tom Holloway, whose career has been marked by several prizes, is attempting to say something new about incest. But amid the oppressive silences, the awkward chat about DVDs and the sinister ringing of a phone that's never answered, little is expressed that we couldn't have worked out beforehand.
It's a frustrating conclusion to draw, because there are so many excellent components. Director Caroline Steinbeis negotiates the tricky territory deftly with fast-paced dialogue, and some striking coups de theatre. Actors Angela Terence and Jonathan McGuinness both manage the difficult balance between fondly insulting father-daughter exchanges and the vertiginous emotions below.
But despite some moments that would have made the In-Yer-Face generation proud – it will be a while till you can eat pizza again – Holloway fails to identify exactly how this relationship went wrong.
According to the programme notes, he has been inspired by a book describing the five stages of grief, 'On Death and Dying' by Elisabeth Kübler-Ross. This sounds impressive, but his take on it is so tangential that all we really end up concluding is that incest is a bad thing. A sensationally staged ending sadly doesn't redeem the play.