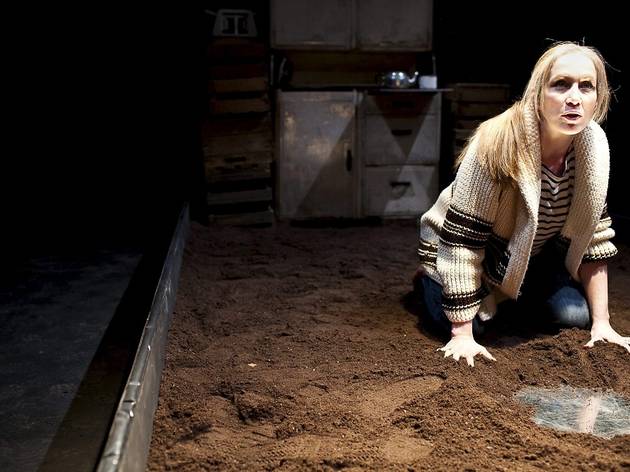 Feudalism is alive and well according to Caryl Churchill's serf-and-turf play, not seen in London for 27 years.
In a series of disjointed narratives, Churchill shows how capitalism inevitably breeds personal crisis through a cycle of exploitation and desperation that ultimately leaves people valueless. England's corners have become foreign fields, earning for international corporations at the expense of those who work them.
On a strip of earth, over which hangs a sickly fog, potato pickers undercut one another to survive. At home, they replicate the power-play: a mother forces boiling water down her daughter's throat; a child is taken hostage for leverage. They dream of elsewhere and huddle together for warmth. Even those that abscond, like mother-of-two Val (Katharine Burford), attempting to restart life with her lover, can't escape a system so all-pervasive.
The strength of 'Fen' is its fullness. Even without an interval, Ria Parry's capable and clear production never drags. Both tender and bleak, it's carefully performed by a versatile cast, from which Burford and Alex Beckett stand out. What's lacking, however, is the sting of the play's cruelty. For all its empathy, Parry's staging hasn't the anger of Churchill's text. It pities the victims, but never rails against the injustice.