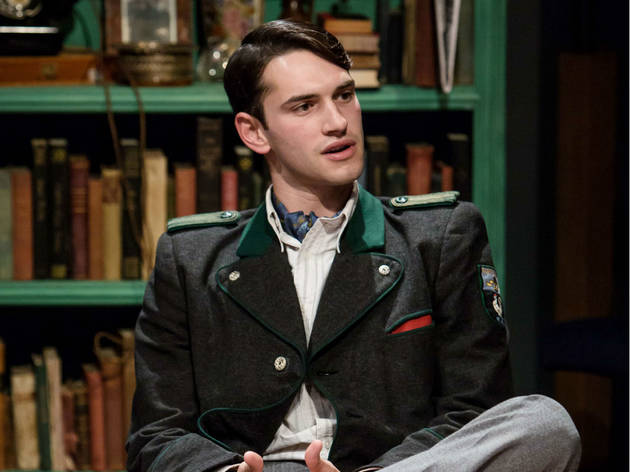 1/8
© Richard Davenport
Alex Bhat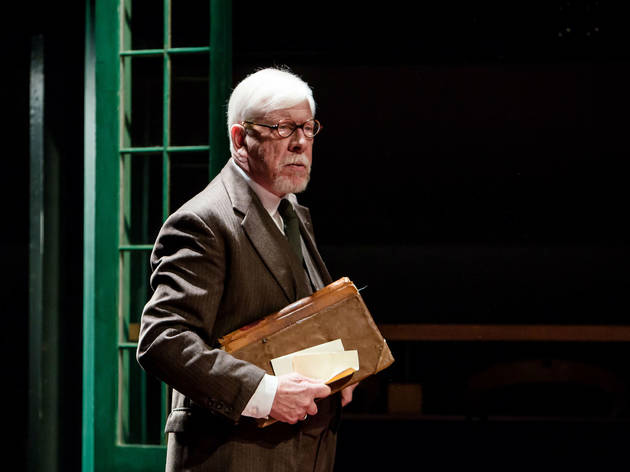 2/8
© Richard Davenport
David Whitworth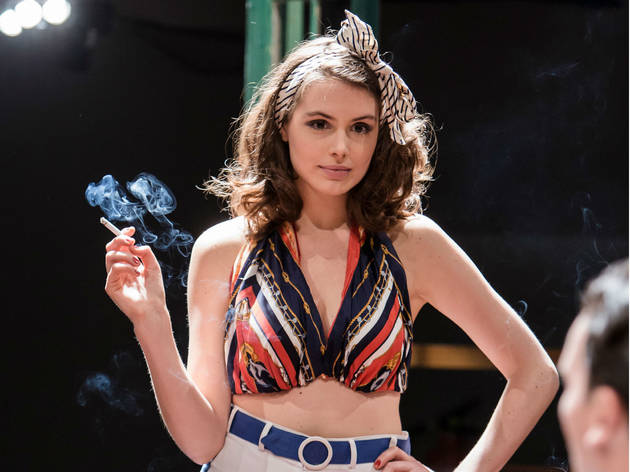 3/8
© Richard Davenport
Genevieve Gaunt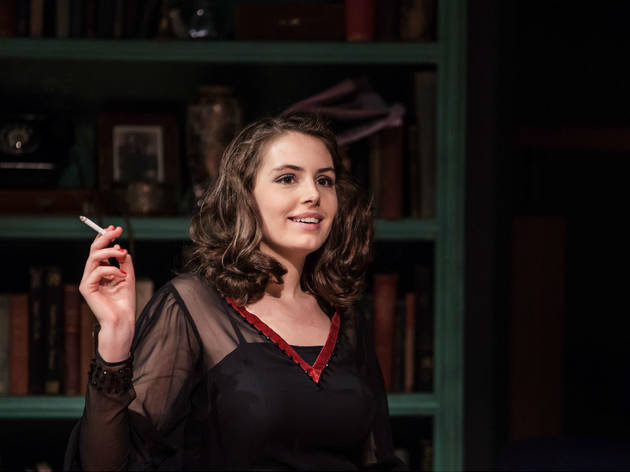 4/8
© Richard Davenport
Genevieve Gaunt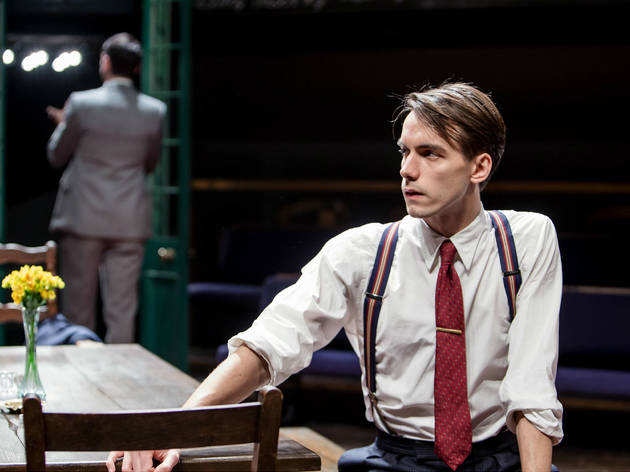 5/8
© Richard Davenport
Joe Eyre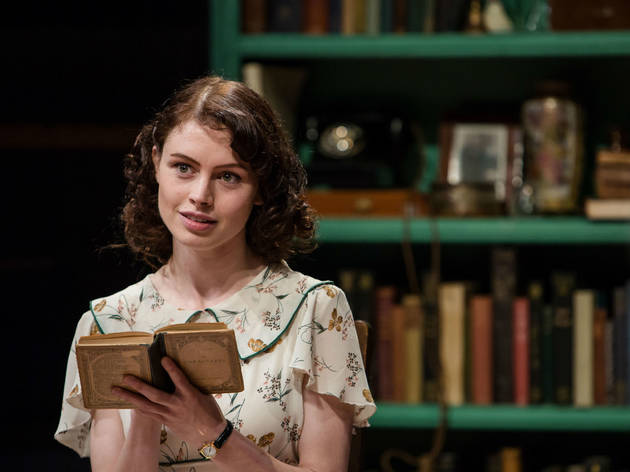 6/8
© Richard Davenport
Sarah Winter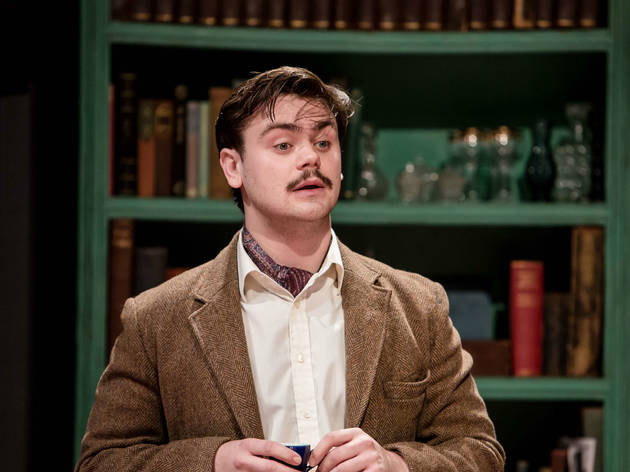 7/8
© Richard Davenport
Tom Hanson
8/8
© Richard Davenport
William Belchambers Patrick McNamee and Joe Eyre
A rare revival for Terence Rattigan's blockbuster first comedy.
'French Without Tears' will return to the Orange Tree in Summer 2016. This review is from the 2015 run.
Once regarded as the embarrassing posh uncle of twentieth-century British drama, Terence Rattigan and his works have undergone a major reappraisal of late, and it's not over yet. The National Theatre's elegiac, Cumberbatch-starring revival of the neglected 'After the Dance' did much to change perceptions of the playwright as a lightweight, and next year the NT stages what may be the first ever full-on hipster Rattigan, as avant-garde director Carrie Cracknell tackles his Chekhovian 'The Deep Blue Sea'.
One peculiar side-effect of all this earnest reexamination is that it's ignored the frothy comedies that made Rattigan's name (and were later used as a stick to beat him with). So it falls to Paul Miller's eclectic, reenergised Orange Tree Theatre to do us a favour and give Rattigan's greatest hit and most famous play 'French without Tears' its first London revival in a generation.
Like many comedies of its day, it's essentially about posh English people being very silly, and it's perhaps sensible that director Miller makes little attempt to contemporise it. Set in mid-'30s France at a language cramming school for Brits, it follows the hijinks of a bunch of young men as they get drunk, tackle French with varying degrees of success, and freak the hell out at the prospect of making it with ladies – most notable self-aware sexpot Diane (Genevieve Gaunt), who shamelessly manipulates them all. Rattigan has been accused of misogyny, but despite two of Diane's thwarted suitors describing her as a 'bitch', she comes off quite well, I think, the only adult in a world of overgrown children, with Gaunt giving a fine, angry spin on the speech in which Diana suggests she acts like this because it's the only power society will allow her.
As to the actual comedy – I think it would need a really special cast to make 'French without Tears' sing in 2015 as it did in 1936, and though this lot are very decent, Miller's production takes its time to build a head of steam and is less physically exuberant than it might have been. Still, it's never less than fun, with deft bilingual gags aplenty and some very funny set-pieces. And beneath the froth there is an unexpected depth, a sense that these young men are deeply adrift, a hint of the greater work to come.