Fringe theatre in London
Find a hidden treasure with our guide to London's fringe theatre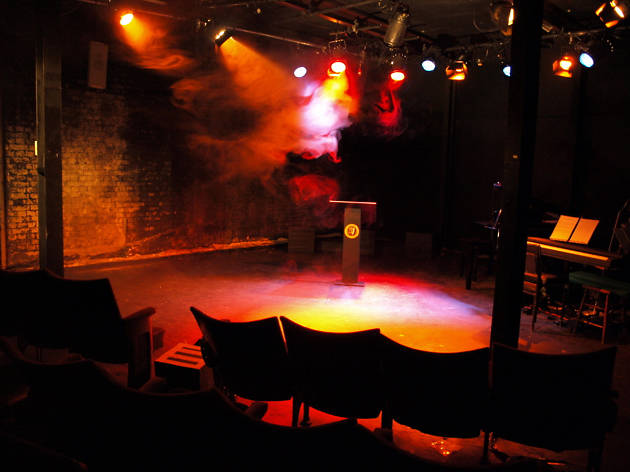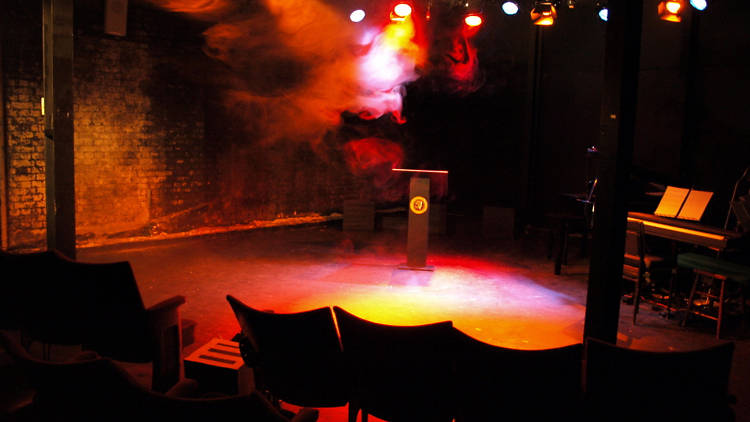 The fringe is the lifeblood of London's theatre scene, a world of tiny, unsubsidised theatres that offers everything from revivals of rare musicals to the West End hits of tomorrow. Here's Time Out's guide, including fringe reviews, fringe listings and links to London's key fringe theatres.
Central London fringe theatre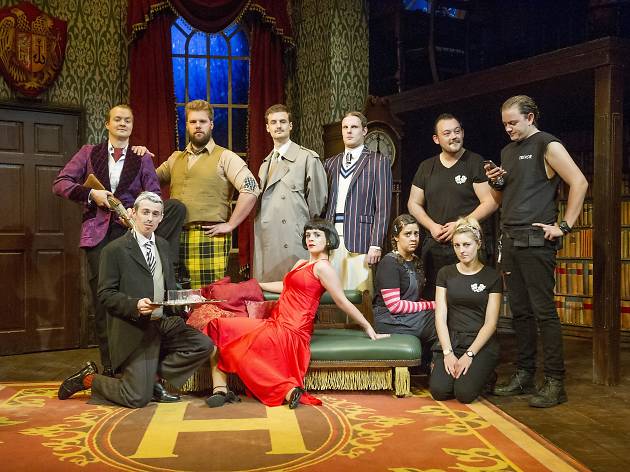 Theatre, Comedy
Duchess Theatre, Covent Garden
This comedy has, of course, actually done everything right. Produced by LAMDA graduates Mischief Theatre, the show has had successful runs at the Old Red Lion in Islington, Trafalgar Studios, and in Edinburgh; now it's made it all the way to the West End. Amid all the chatter about the overbearing West End dominance of jukebox musicals and film spin-offs, it's cheering to see a dynamic young company land slap-bang in the middle of Theatreland.The show is a farcical play-within-a-play. Cornley Polytechnic Drama Society are mounting a production of a hoary old sub-'Mousetrap' mystery called 'The Murder at Haversham Manor'. From the first moment, in which a hapless stage manager attempts to secure a collapsing mantelpiece, we suspect that things are not going to go to plan. And that, indeed, is the case, as the production shudders painfully into chaos, taking in everything from dropped lines to disintegrating sets, intra-cast fighting, technical malfunctions of the highest order, and an unexpectedly resuscitated corpse.The show sits in a fine tradition of British slapstick, and of plays about theatrical blunders: its debt to Michael Frayn's hilarious 'Noises Off', about the gradual disintegration of a touring rep production, is considerable. This is, to be fair, acknowledged by the play's marketing, which calls it — correctly — '"Fawlty Towers" meets "Noises Off"'. But the trouble is that anyone who has seen, and loved, 'Noises Off', is likely to find the comparison unfavourable
Theatre, Drama
Wyndham's Theatre, Covent Garden
This review is from 'Fleabag's original run at the Edinburgh Fringe, August 2013. Phoebe Waller-Bridge will bring it back for one last run in summer 2019. Phoebe Waller-Bridge's one-woman show 'Fleabag' is unbelievably rude, astoundingly filthy and she's almost certainly going to go to hell for it. It is also extremely funny and confirms Waller-Bridge – the best thing in the recent West End revival of Noël Coward's 'Hay Fever'and star of Jack Thorne's bathtub-set hit 'Mydidae' – as a serious talent to watch. In an hour-long monologue that is never less than outrageous, Waller-Bridge plays the porn-obsessed, hard-drinking, sexually voracious owner of a guinea-pig-themed café. As 'Fleabag' kicks off, she's half-heartedly mourning the accidental suicide of her best friend, has just been dumped by her boyfriend for having 'a horrible wank' in bed while he was trying to sleep, and is on the verge of losing the café. Talking at a rate of knots with well-spoken, casually withering assurance, Waller-Bridge has created a monster of sorts. Her eponymous 'heroine' is a creature of pure id who doesn't give a shit about anyone else, leaving a trail of blithe devastation in her path as she fucks or fucks over everyone she encounters. In the first half, the funniness of the lines and narcissistic chutzpah of Fleabag's behaviour make for an exhilarating ride – she's obviously a terrible person, but her total disregard for any sort of social convention is winning. Later on, her chickens c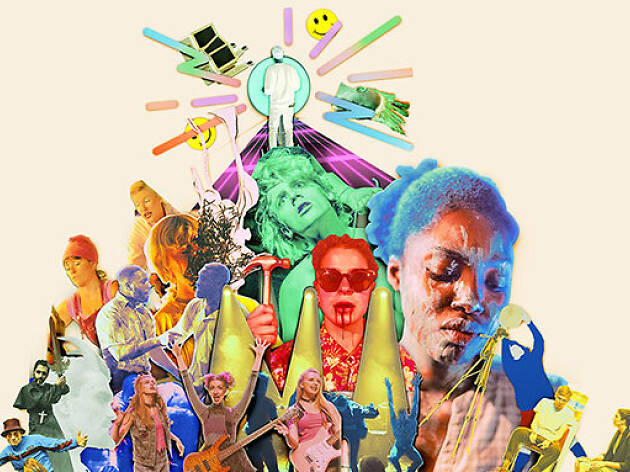 Theatre, Drama
New Diorama Theatre, Regent's Park
Incoming Festival is a great way to catch bold new performances from young companies - for the impressively low price of £5 per show. Each night, there's a double bill of new works with an experimental, devised, forward-looking feel. 2019's week-long line-up is chok-a-blok with a mix of popular Edinburgh fringe shows and new work. It includes Malaprop Theatre's hit show 'Everything Not Saved', the latest show by Sh!t Theatre, plus two shows from National Student Drama Festival. Find full line-up info on New Diorama Theatre's website.
See London's best fringe theatre venues
East London fringe theatre
Theatre, Fringe
Wilton's Music Hall, Wapping
'The Talented Mr Ripley' is back for a run at Wilton's Music Hall in May 2019. This review is from August 2015. Like 'Big Brother', Christmas and The Mack, the return of the Faction is inevitable. The rep theatre company's season at the New Diorama has become an annual event, but rather than retreating into predictability, it is thriving. This year, that's in no small part due to Mark Leipacher's excellent adaptation of Patricia Highsmith's 1955 thriller novel. It's a dark, exciting journey through one man's murderous mind. Most people will know the plot, having seen the 1999 film with Jude Law and Matt Damon. The tale of murder and impersonation has the penniless, nervy Tom Ripley befriending Dickie Greenleaf and his friend Marge in Italy, but Ripley quickly begins to covet his new friend's charisma and money. This adaptation lays bare Ripley's cracking mind: we see the increasingly unstable man, where his friends do not. The production hinges on the performance of Christopher Hughes as Tom, who barely leaves the stage. He's superb, at first just a little kooky and unsure of himself, but soon becomes frightening: a large, gurning smile continually crossing his lips. But he never loses a shadowy sense of vulnerability.In the second half, the plot twists and turns as Tom dodges police throughout Italy – a section that drags on too long. But generally, adapter-director Leipacher's tense, often abstract staging runs at a high pace. The stage is filled by a large white elevated
See London's best fringe theatre venues
More to explore
Snap up exclusive discounts in London
Time Out's handpicked deals — hurry, they won't be around for long...