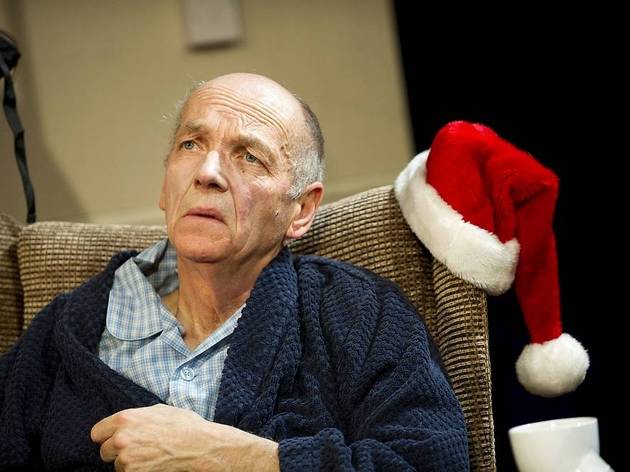 It's goodbye to life as he's known it for Frank, a 69-year-old granddad who's spent 40 years or so married to a woman he doesn't really love. But it's hello to 26-year-old Luke Norris, whose assured debut play treats the grown-up subjects of love, old age and stoical endurance with compassion and aplomb.
Norris is also an actor and it shows in the eminently playable roles he has written for his first ensemble: Frank; his angry 18-year-old grandson David; and his wife, Iris, are parts with plenty of heart – and with lines the actors can spit across the stage.
This 90-minute four-hander opens with a terrifically punchy scene in which Alexander Cobb's David turns up at the golf club with his A-level results only to find his grandfather going 18 holes with glamorous widow Rita (Linda Marlowe).
Frank's late choice between sunset love and dogged duty on the homefront is articulated with dignity and hard-bitten toughness by Roger Sloman. And the excellent Susan Brown, as his despised wife Iris, is frighteningly joyless but plaintively affectionate: qualities which are developed more fully when sudden illness puts Frank back in her power.
No one here has a clear conscience. But Norris's drama, as well as asserting the vital importance of love at any age, also questions its shabbier impulses: habit, fear, tyranny and duty.
Backstories of tragedy and loss feel a bit heavy-handed given the sad trajectory of the main material, and the domestic trio of David, Iris and Frank are more firmly drawn than Frank's mistress. But if Norris's debut lacks the structure, subtlety and psychological assurance to live all four of its lives to the full, it's nonetheless a very promising first drama in Royal Court's indispensable Young Writers' Festival.