Heads up! We're working hard to be accurate – but these are unusual times, so please always check before heading out.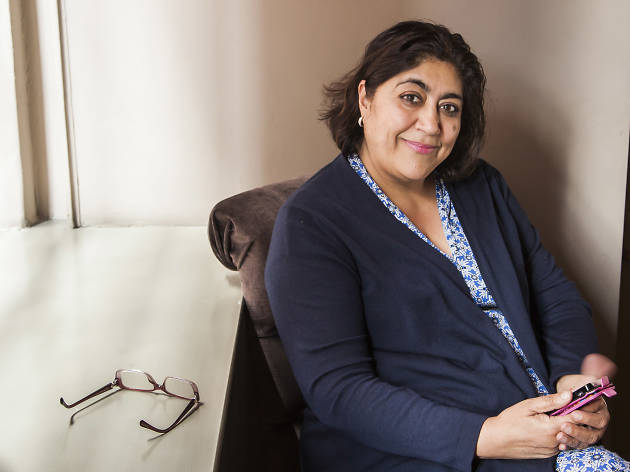 Gurinder Chadha on 'Bend it like Beckham' the musical, cultural diversity and a spare golden horse
Asian filmmaker Gurinder Chadha talks embracing theatricality as her musical version of 'Bend It Like Beckham' comes to the West End
Gurinder Chadha is Britain's most prominent Asian filmmaker. Her biggest hit, the 2002 comedy 'Bend It Like Beckham', follows a young Sikh girl living in the London suburbs who joins the local football team without telling her parents. Now Chadha is turning it into a major West End musical, which opens this week.
Presumably you were happy when 'Bend It Like Beckham' became a multi million-pound smash?
'Obviously I was delighted. When you're told that as a filmmaker of colour the stories you want to tell aren't commercial enough, then you start thinking: I'm going to tell them anyway. When it blew up around the world it reminded us that we can be mainstream, our stories do relate.'
Why turn it into a musical?
'I saw "Billy Elliot" again, and what I loved about it was the way it had become a social document, a reminder of what happened with the mining communities in the '80s. And I thought – everyone keeps wanting me to make a sequel to "Beckham", but maybe a musical remake is the answer, embracing all this theatricality.'
If 'Bend It Like Beckham' is a social document it's surely one of a happier Britain that embraced multiculturalism and believed it might win a football tournament?
'Absolutely. It's set in 2001 and we made the film pre-9/11, when Beckham was still at Man U. There's not very many times where we Londoners set out to celebrate the fact we're culturally diverse, and there are plenty of times that that is knocked – of course with the elections we've just had. It's a hard area to traverse, so you have to be totally audacious.'
You don't see many Asian stories in the West End, do you?
'No, and I hope we can change that. But it's a British story about a girl who happens to be Asian. The great thing about musicals is that they transcend race. I see my show as kind of "Fiddler on the Roof", but set in Southall.'
Why is there a golden horse standing outside the theatre?
'It was supposed to be in the show, a golden horse, covered in Indian fabric. On paper it looked amazing but when we put it out on the stage we all went, "Er, that's a little bit 'Spinal Tap'". We have it out the front, people seem to like it.'
'Bend It Like Beckham' is at the Phoenix Theatre until Oct 24, 2015