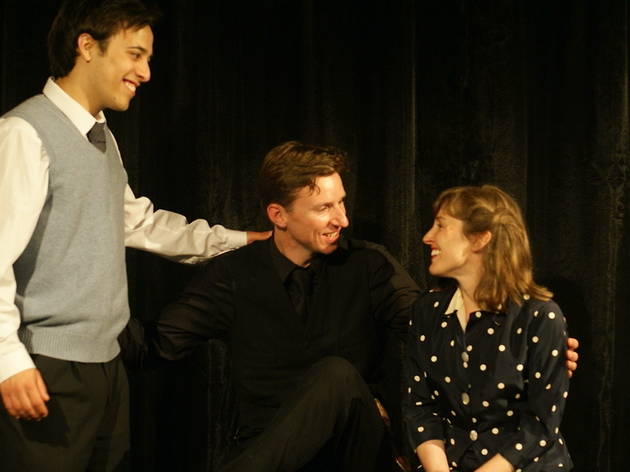 'Hamlet with the brakes off,' is how one actor described the earliest version of Shakespeare's play. 'Hamlet without the best bits' might be a better summary.
The 'bad quarto'of the 1603 text – heavy on action, short on soliloquy, is thought to be constructed from performers' memory. Many of the most luminous lines are missing or mangled, some scenes are reordered, most are truncated, peopled by strangely familiar characters like Rossencraft and Gilderstone. The whole has a hazy, historical appeal, but it's the poetic paucity that's so baffling: 'To sleep, to dream, is that all?' Hamlet glumly ponders.
Imogen Bond's wartime production stumbles occasionally but pays exciting dividends. Rebecca Pownall's Ofelia is beautifully brittle, and her mad scene, often the play's low point, is an undoubted triumph here. The players are also finely rendered and, in a clever gender switch, Katie Hayes delivers an extraordinary, compelling Horatio. But with such a cruelly shorn, oddly opaque Hamlet and Gertrude at its heart, this remains an unappetising curate's egg.