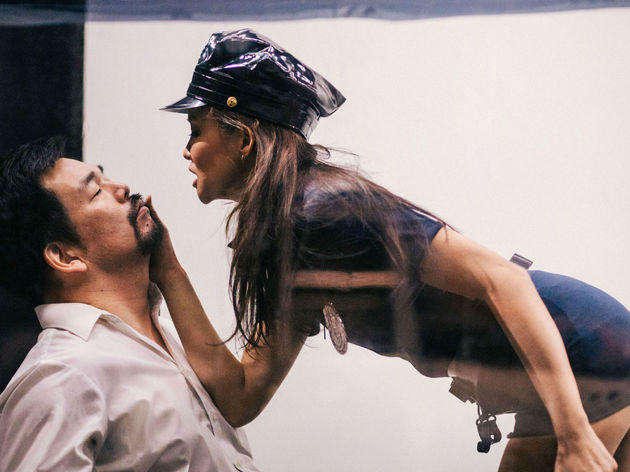 1/8
© Alexander Newton
Sadao Ueda and Elizabeth Tan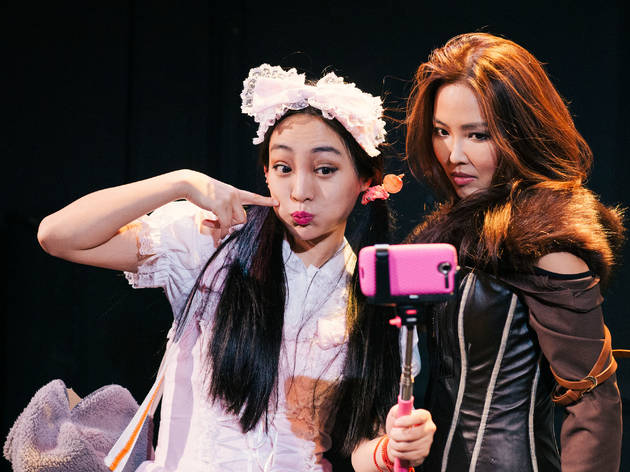 2/8
© Alexander Newton
Kunjue Li and Elizabeth Tan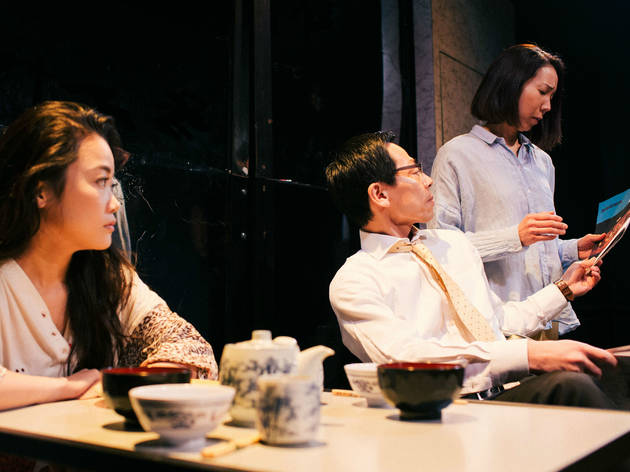 3/8
© Alexander Newton
Haruka Abe, Nomo Gakuji and Meg Kubota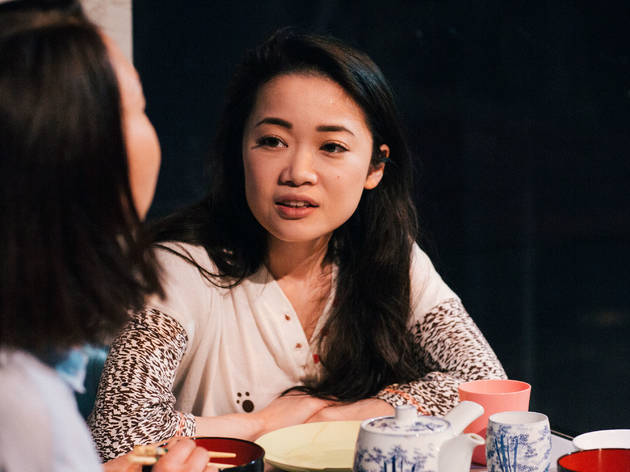 4/8
© Alexander Newton
Haruka Abe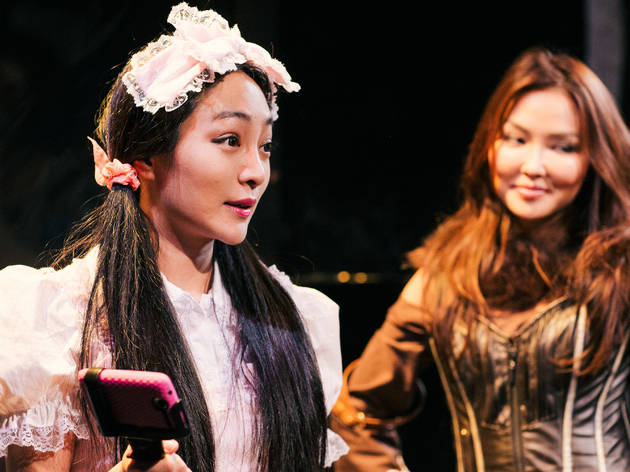 5/8
© Alexander Newton
Kunjue Li and Elizabeth Tan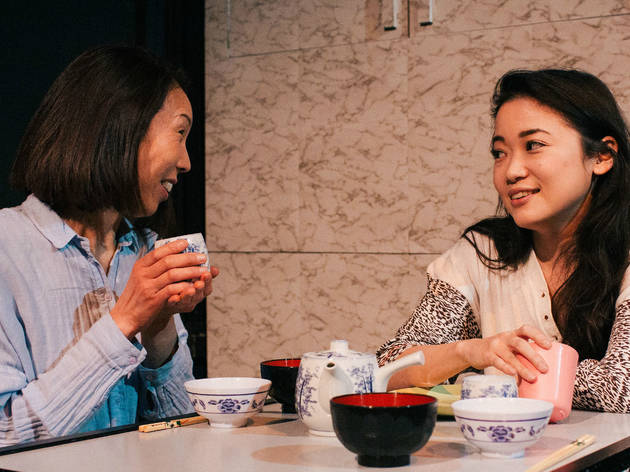 6/8
© Alexander Newton
Meg Kubota and Haruka Abe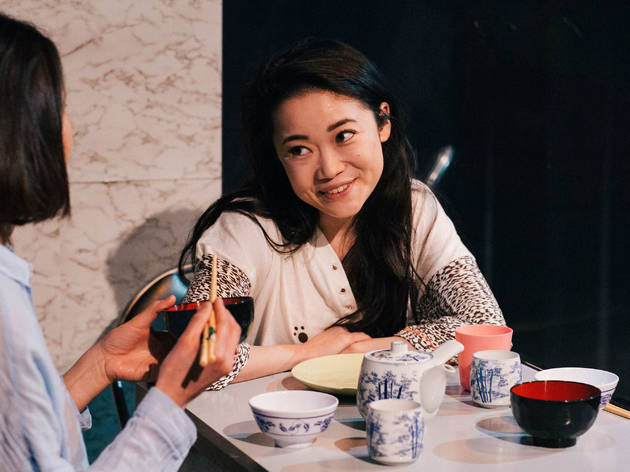 7/8
© Alexander Newton
Meg Kubota and Haruka Abe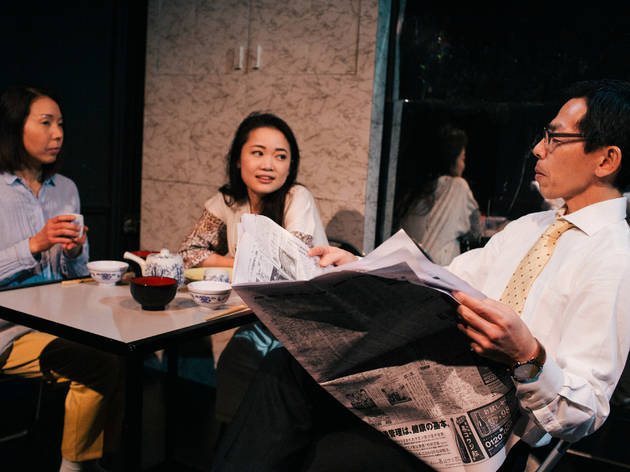 8/8
© Alexander Newton
Meg Kubota, Haruka Abe and Nomo Gakuji
Time Out says
A brand new play about youth, sex and exploitation in Japan from Francis Turnly.
In the UK, 'cosplay' – literally, 'costume play' – conjures an image of excitable fans dressing up as their favourite TV or comic-book characters. But the Japanese version of cosplay also embraces sexual fetish and the giggling, uniformed schoolgirl.

Writer Francis Turnly uses cosplay as a lens through which to view the seedier side of modern day Japanese culture. We watch as friends Mari and Keiko graduate from costume-based post-school partying in Tokyo's hip Harajuku district, to enacting the fantasies of middle-aged businessmen for money.

At one level, there's a lot of culturally interesting – and unsettling – stuff here. 'Compensated relationships' are the dark side of a fundamentally unequal situation in which women have minimal independence from fathers and husbands, and their objectification as sexualised figures of innocence or authority is hardwired into society.

But the writing is clunky and the plotting is obvious. Ironically, for a piece about crass role-play, the characters rarely break out of stereotype for us to invest in them as living, breathing people. It doesn't help that director Jude Christian's cheap-looking production drifts, with scenes feeling disconnected and lacking momentum.

The subject matter exerts its own pull, and there are some interesting ideas. But as a piece of theatre, 'Harajuku Girls' is flat and lifeless.
Details
Users say