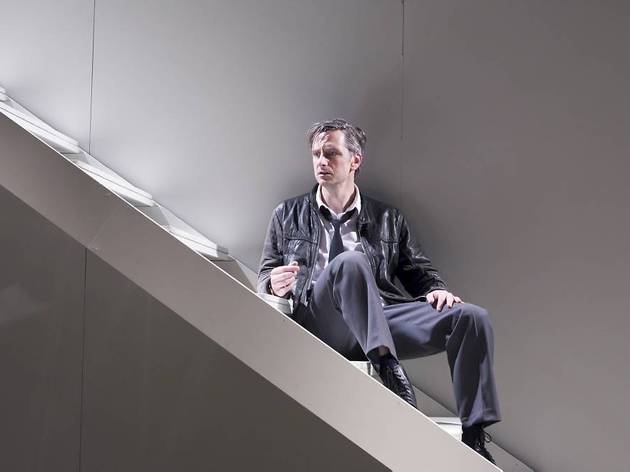 Edward Bond is one of the most inflential playwrights since the Second World War, but in his two so-called 'Chair Plays' from 2000 and 2005 he is confronted by creative obsolescence.
The first is set on '18th July 2077' and is about a couple living (as usual with Bond) under a military dictatorship. The past has been abolished and the couple's sense of self is rooted in their funiture. The second play is a continuation of Bond's dystopian theme, only this time it's about an illegal immigrant taking the form of a stuffed dummy hiding in a cellar.
Bond has lost none of his ability to shock and in 'The Under Room', the illegal immigrant vividly recounts being forced to chose which of his parents to stab in the heart. As Bond explains in his rambling, polemical programme notes, the scenario touches on Greek tragedy.
But Bond also directs the play, dragging 34 pages into 90 long minutes. Sean Holmes's production of 'Have I None' is tighter and makes the more surreal moments nicely spooky.
In both plays acting is sinuously precise and Paul Wills's design is as spartan as a Methodist church. The problem is that where Bond's doomy millenarianism once commanded big stages, here it is a studio sideshow. He himself acknowledges that this exclusion is a matter of public taste rather than authoritarian censorship, and yet in his plays the ideology he rails at is enforced with summary violence administered by a brutal militia.
Too little account is taken of the pleasure people take in their lives (however benighted) and too little pleasure is offered to the audience. This makes it very hard for even the willing and sympathetic to engage with his writing.