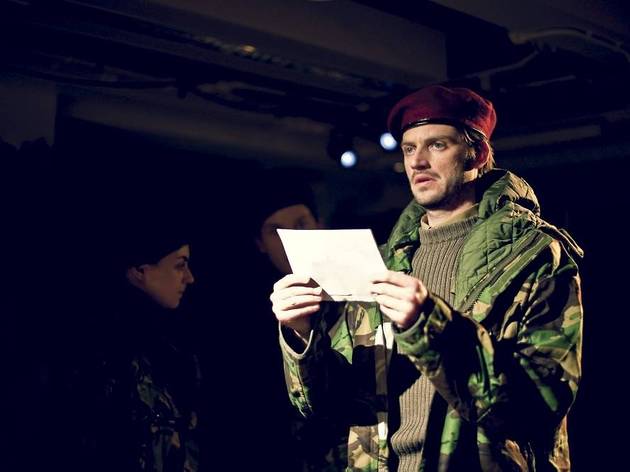 Pop-up royalty Theatre Delicatessen have come up in the world: they're squatting (legally) in the swish former BBC HQ on Marylebone High Street. With bigger capacity comes a bigger budget, and this 'Henry V' boasts
a large cast and an inventive, immersive barracks set from designer Katherine Heath.
But beneath the sexy trappings, they remain a fairly straightforward fringe company. Director Roland Smith's production supposedly interrogates the reasons countries go to war. But his approach lacks rigour or effective invention.
The warring English and French are all depicted as modern uniformed soldiers (rather than politicians, nobles etc) and there is a marked, sometimes moving lack of triumphalism in Smith's emphasis on the brutality of their conflict. But the contemporary interpretation backs itself into a corner by failing to provide any good explanation as to why Philip Desmeules's humane, modern Henry has invaded France for such medieval reasons (a claim to the throne and an insult involving tennis balls).
Still, decently acted and very nicely designed, it's respectable fringe Shakespeare. And kudos to Smith for having the (tennis) balls to stage his 'Henry V' in the same month as productions by Shakespeare experts the Globe and Propeller.