Heads up! We're working hard to be accurate – but these are unusual times, so please always check before heading out.
Here's how to get 'Hamilton' tickets
As the globe-conquering musical hits London, so does the inevitable ticket rush – but don't get disheartened, as it's easier to get hold of 'Hamilton' tickets than you might think... Here's our five-step guide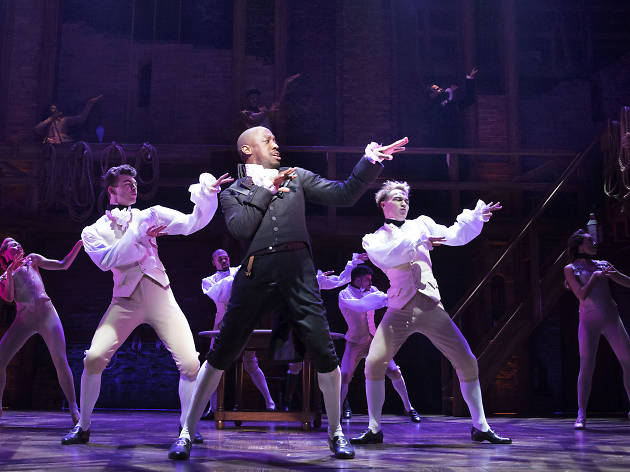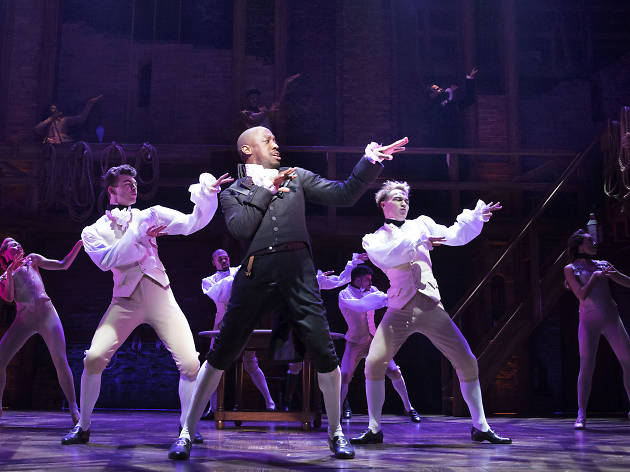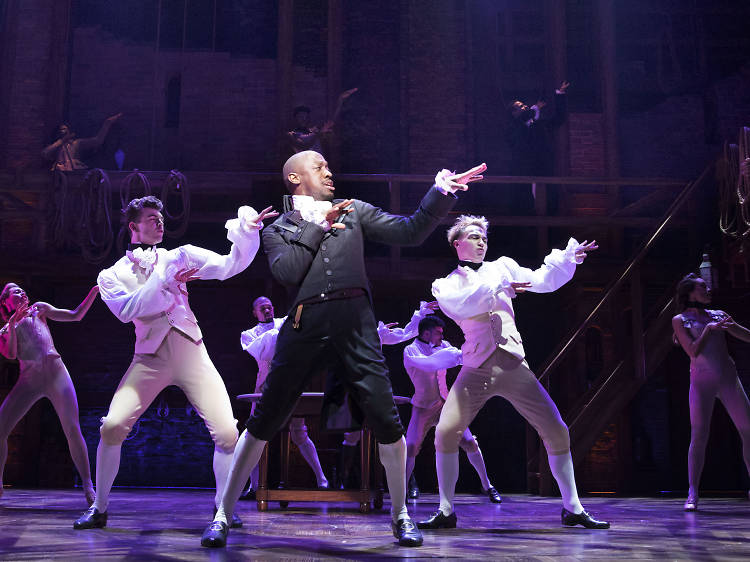 Photo: Matthew Murphy
1. Don't do anything silly   
Ignore the horror stories of New Yorkers spaffing crazy money on secondary resale sites for the original Braodway production of 'Hamilton'. The fact is the West End production is a lot cheaper to see than the Broadway production, in large part thanks to a pioneering ticketless system that has stopped the industrial-scale touting that has inflated prices across the pond. There is also better ticketing availabaility. But you absolutely musn't buy a ticket off a secondary retail site: the odds are you won't get in; if you do, you'll have to be physically accompanied by the tout.
Photo: Matthew Murphy
Photo: Matthew Murphy
2. Keep checking the website
'Hamilton' is pretty sold out, but you'll find the odd seat: the ticketless entry policy seems to have been effective in deterring touts from snapping up literally everything. So it's always worth perusing the official website. At time of last update there was something available for most shows, albeit often just a handful of seats in the premium (£150+) bracket..
Photo: Matthew Murphy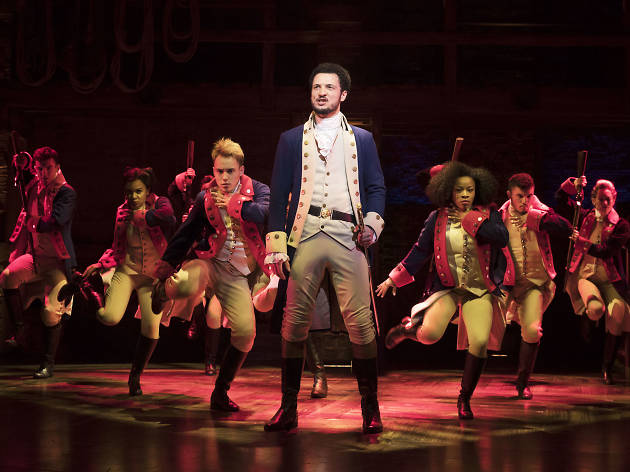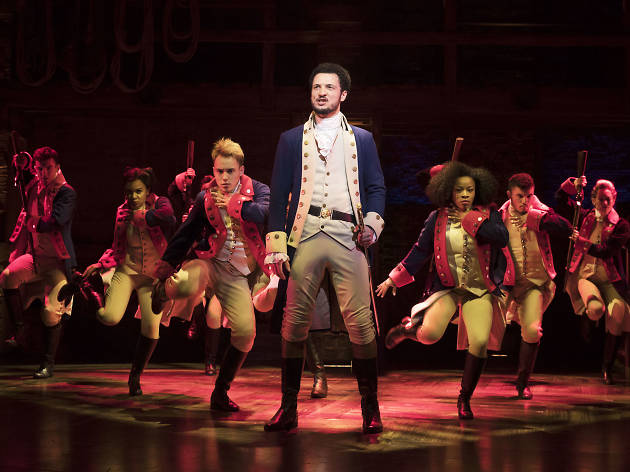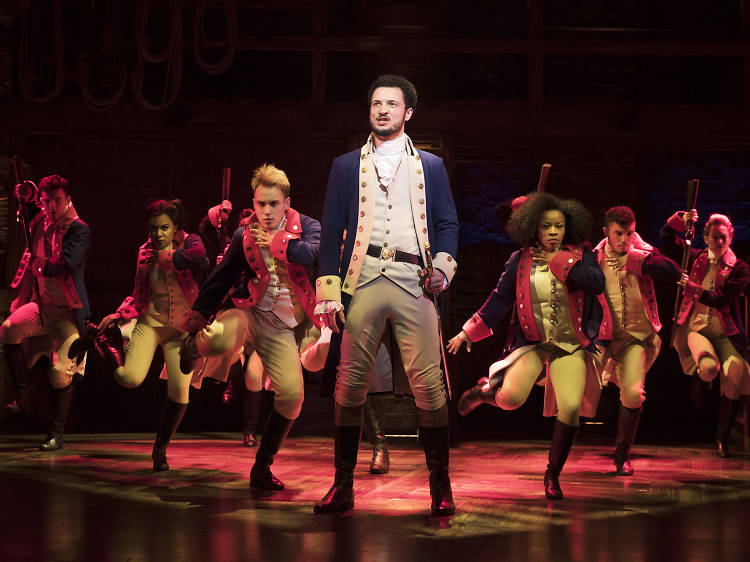 Photo: Matthew Murphy
There's one brilliant way to see 'Hamilton' on the cheap: enter the daily lottery, either on the website or via the official app. It lets you purchase a pair of tickets at £10 a go, which is pretty spectacular. Winning obviously isn't a given, but the odds are that if you persist you'll eventually end up bagging a pair. You enter the lottery two days before the show in question and find out if you've won by 2pm the day before, meaning you've got a bit of time to organise your trip.
Photo: Matthew Murphy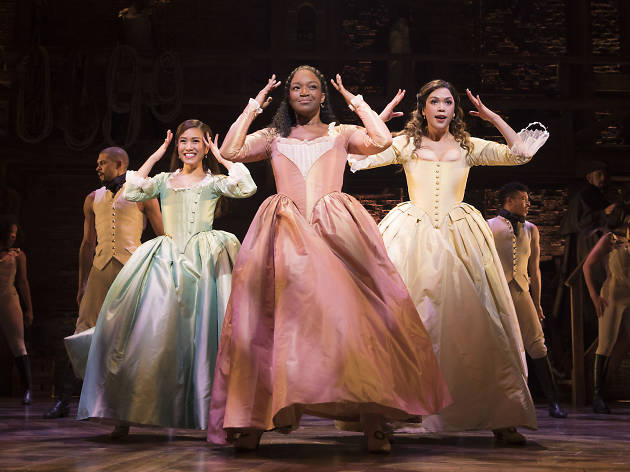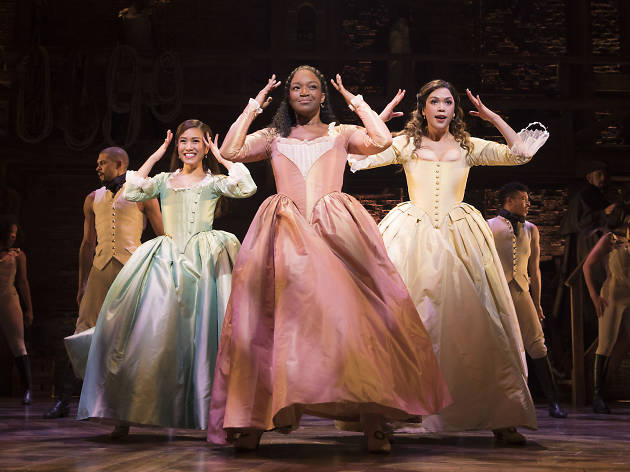 Photo: Matthew Murphy
Of course, there's the old-school way to try and get tickets: just stand outside the theatre for long enough. Alongside the lottery tickets, 'Hamilton' sells £12.50 standing tickets that are released when the box office opens at 10am on the day of the performance. They're available in person only and you stand at the back of the Upper Circle. There's also a returns queue in the evening if you want to do this old school.
Photo: Matthew Murphy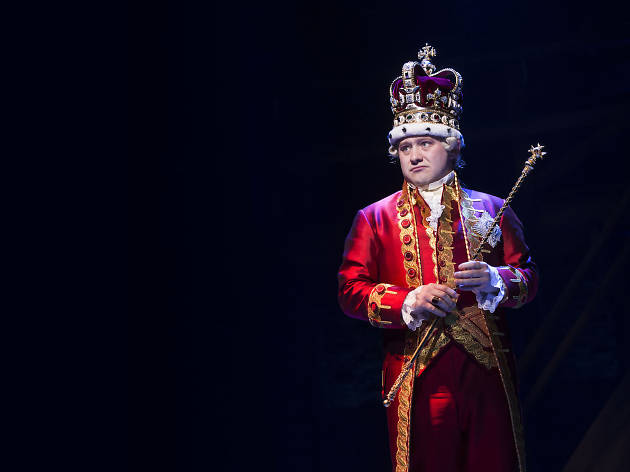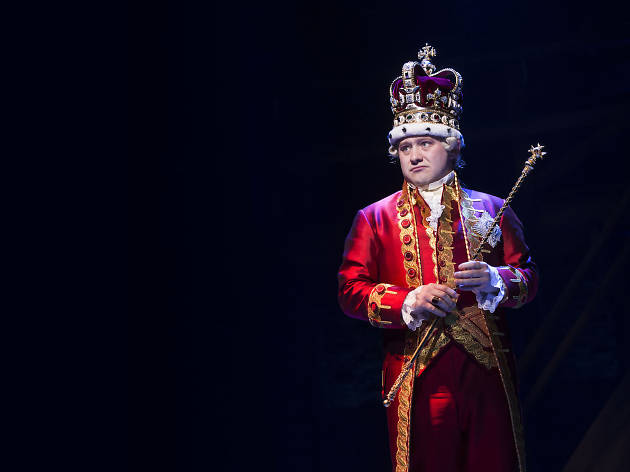 Photo: Matthew Murphy
5. Wait for the next sales period
Take a deep breath. Have a cup of tea. It shouldn't be too long until 'Hamilton' formally extends its run beyond June 2018. When the initial batch of tickets went on sale in January there was a lot of panic that the tickets would go instantly, à la Broadway, but again, anti-touting measures were strong enough that most people who tried to get tickets on day one did so. Stay calm: you've got more than one shot at this.
Photo: Matthew Murphy
'Hamilton' is in previews until December 20 and opens on December 21 at the Victoria Palace Theatre.