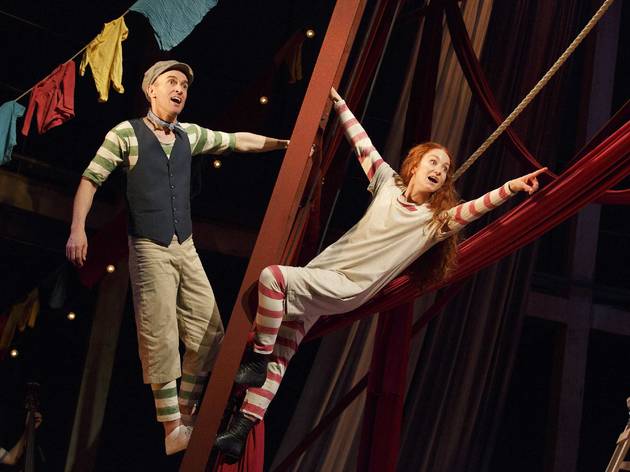 1/4
© Donald Cooper
'Hetty Feather'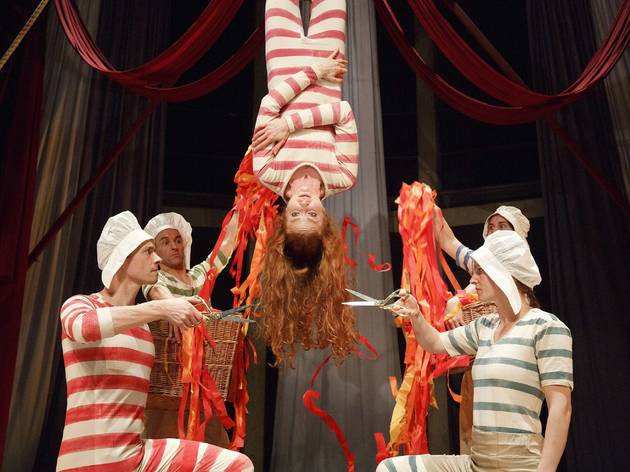 2/4
© Donald Cooper
'Hetty Feather'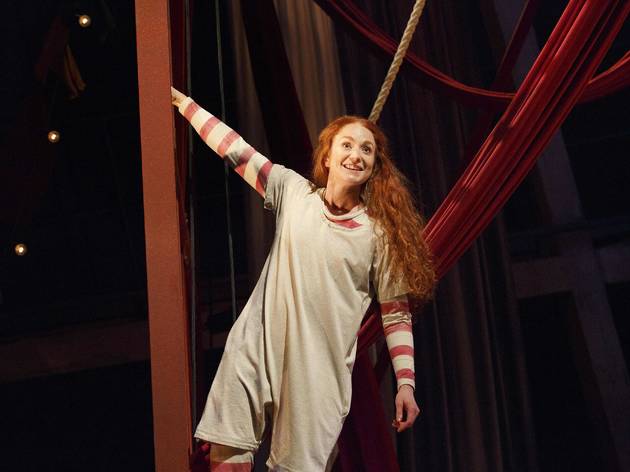 3/4
© Donald Cooper
'Hetty Feather'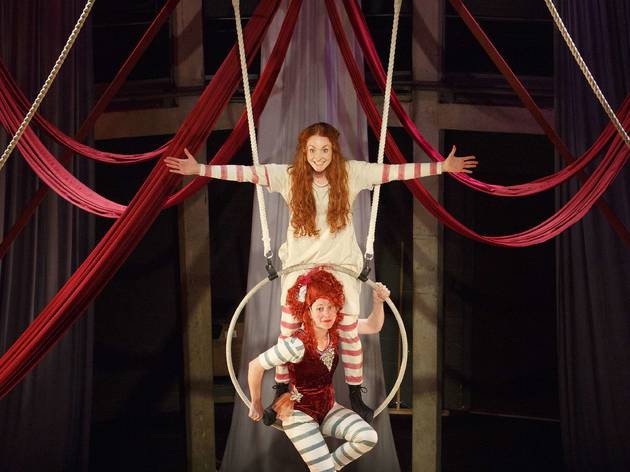 4/4
© Donald Cooper
'Hetty Feather'
This is a review of the show's run in 2014. 'Hetty Feather' is back for a limited run at artsdepot in December 2015.
In the first few moments of this play, protagonist Hetty Feather acrobatically flips over on to an aerial hoop to dangle mid-air. It's a spellbinding start to a magical show for kids.

Adapted from Jacqueline Wilson's bestselling novel, the story follows Hetty (Phoebe Thomas) from being abandoned as an infant in Victorian England to her reunion with her birth mother. Sally Cookson's and Emma Reeves's implicitly meta-theatrical adaptation forces the audience to use their imagination, almost as much as Hetty does in her many episodes of make-believe. Ropes become trees and ladders beds on Katy Syke's circus set, while the eight actors play multiple roles.

The chemistry between Hetty and her foster mother and birth mother (both played by Sarah Goddard) forms the piece's emotional crux, while Paul Mundell's performance as various characters, most notably Hetty's foster brother Gideon, provides sporadic moments of much-needed comic relief. Also crucial to the show's charm are the exquisitely executed aerial stunts, as well as Benji Bower's versatile and folksy music, performed live by Alex Heane and Luke Potter.

Though there are funny scenes, more humour is desperately needed to balance out the continual twanging of our heartstrings. I left the theatre feeling somewhat melancholic and a little sceptical at Hetty's belief in 'happily ever after'.

Nevertheless, this ingenious production is just faithful enough to the original to retain the idealistic, stubborn, yet lovable essence of Wilson's much-adored main character. Hetty's fantasies may only be in her head, but this version of her story will find its way to your heart.