Holding Hands at Paschendale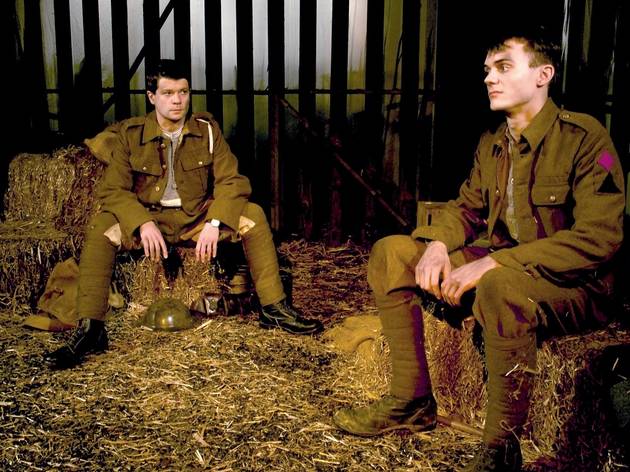 Irish playwright Martin Lynch based this two-hander upon the experiences of his late grandfather during World War I and the highly personal nature of the project goes some way to explaining both the strengths and failings of this English premiere, directed by Christopher Loscher.
It is November 1917, and cockney private Mo Coutts (Christopher Birks) awakens to discover himself handcuffed to taciturn Northern Irish soldier Willie Harvey (Nick Danan). To Mo's horror, he learns he is to be court martialled for cowardice at the Battle of the Somme, for actions he has no memory of.
In this fringe incarnation it's more than a solid odd-couple drama, and has a significant asset in Danan's intense, troubled turn as bundle of contradictions Willie. Birks is no slouch, but his character is thinner, and one senses that failed entertainer Mo was (inevitably) less close to Lynch's heart. And despite being based upon a true story, there's the nagging feel that it lacks the tang of the period and fails to significantly pass comment on the shameful executions of shellshocked British troops during the Great War.