I Never Get Dressed Till After Dark on Sundays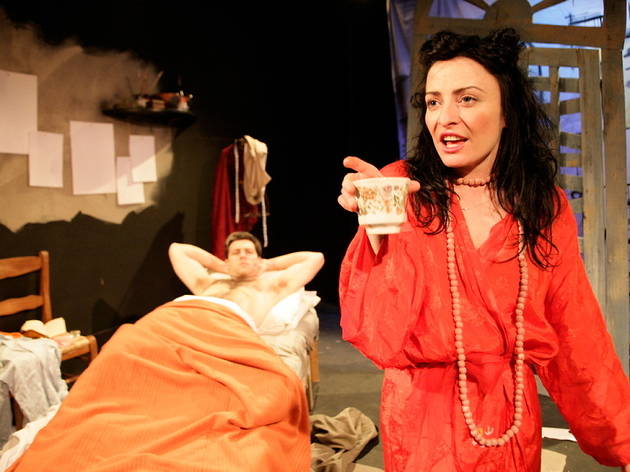 First things first: you would have to be as whacked out as Tennessee Williams was when he wrote this never hitherto performed one acter to seriously expect it to prove a lost classic. But if you accept it as a curio that may never be performed again, it's not uninteresting.
Penned in 1970, the year after Williams suffered a nervous breakdown, 'I Never Get Dressed…' is a play within a play that serves as a claustrophobic study in mutual dependency, a billet-doux to William's beloved New Orleans, and a navel gazing reflection on the playwright's lot.
In a one room apartment in the Big Easy, laconic Tye and nervy Jane negotiate the painful end to their relationship, fighting constant interruptions from noisy tourists outside. But a similar lack of respect is displayed by the two actors, who break off to complain to the luvvie Director and growling, booze-sodden Playwright that they find the script vulgar and unrealistic.
It's a bit of a self-indulgent muddle, really, but the Tye and Jane sections are tense and solidly crafted and there's poignancy in Williams's somewhat tongue-in-cheek interrogation of his own decline. And despite the clunky post-modernisms it must contend with, Hamish MacDougal's production is well-acted and light on its feet.