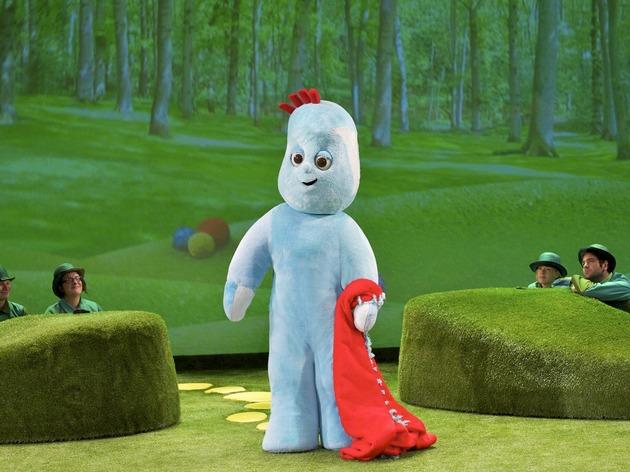 1/6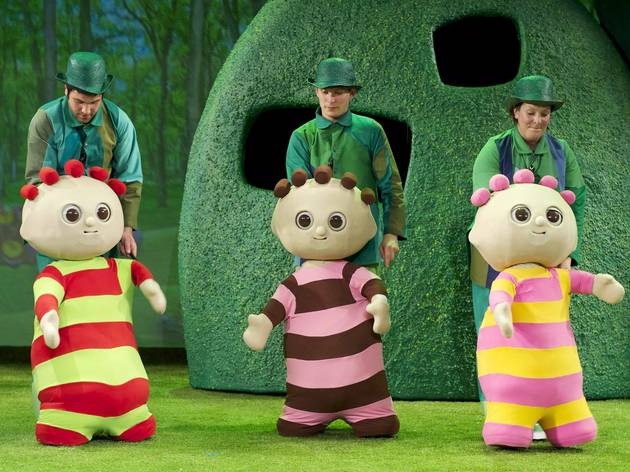 2/6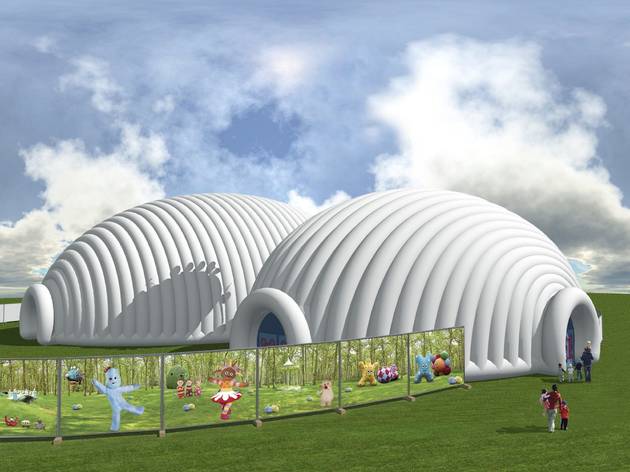 3/6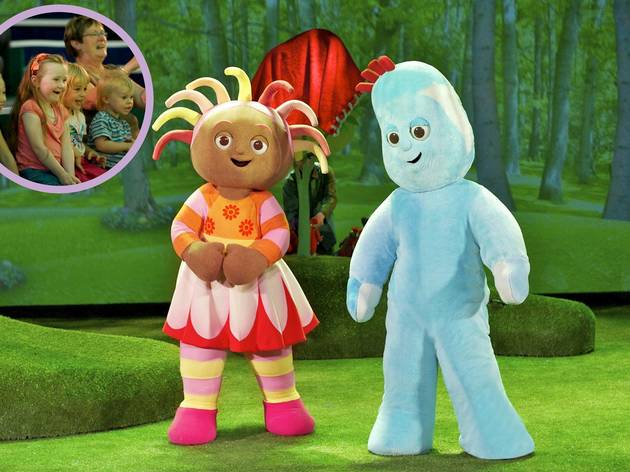 4/6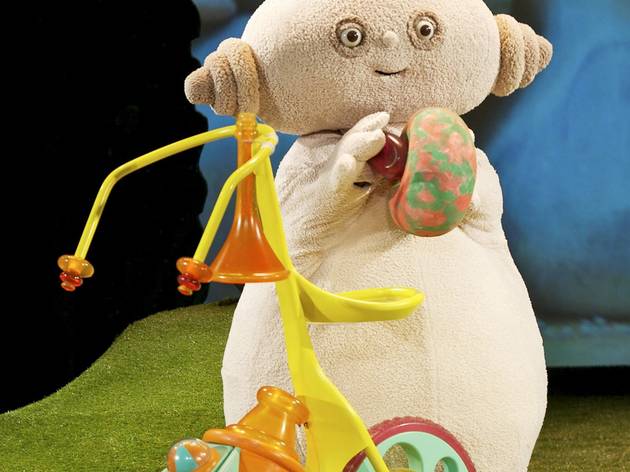 5/6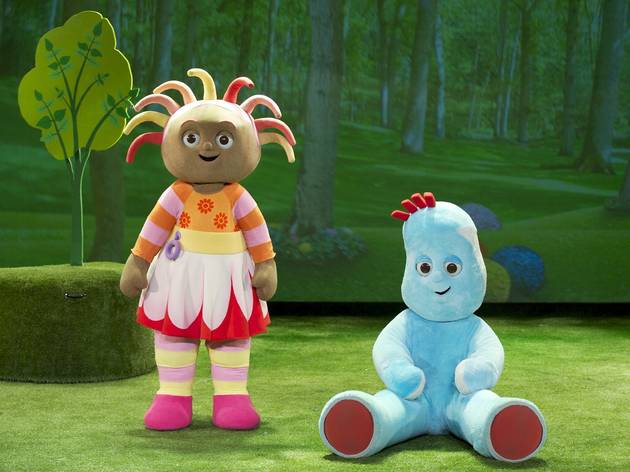 6/6
'In The Night Garden' is a classic, up there with 'The Magic Roundabout', 'Chorlton and the Wheelies' and 'Bod'. At the live show you are greeted by the HaaHoos (huge full-size bouncy things) before venturing into a pristine white inflatable tent where the atmosphere is cocooned and cosy, though it's not small. They've clearly spent a lot of time at Night Garden HQ thinking about how the show translates on to the stage and they've opted to have two versions of each character – one full size and one a small puppet brilliantly controlled by puppeteers. The puppets all come out first and do a little bit of posing, then dash off and within seconds full-size Iggle Piggle takes the stage. As in the TV shows, the story is simple and easy to follow, the music playful. A great introduction to theatre for under-fives.
In 2015, you can catch the show on Blackheath (May 26-June 11) and the Old Deer Park in Richmond (June 18-July 2). There are two separate shows throughout the run: 'The Pinky Ponk Show' and 'The Ninky Nonk Show'.
Rating Breakdown
5 star:

1

4 star:

0

3 star:

0

2 star:

0

1 star:

0
Is a bit pricey as you also have to pay for babies, but my baby daughter (10months) just loved it and my 3yr old son really enjoyed himself for the show part, which was brilliant. Don't understand the comments about the fact that you have to pay, you are going to theatre and they really put together a wonderful show, a great set with lots of great props and it is an audi/visual delight. They obviously spend quite a lot to put this together so only right to contribute towards it. It seems they cleverly combined two actual TV shows so they repeat all introductions (directly after each other) but the second time everyone sings along. Even enjoyed myself (having seen In the Night Garden with my children on TV ad nauseam;). Only downside is the wait to get your picture taken (another £15 per family, but gets you a photo as well, plus you can take a lot of photos yourself and they don't rush you) after the show with Iggle Piggle or Upsy Daisy (you have to chose when you book the tickets, and the earlier you book the shorter the wait as they call your name when IP/UD is ready to meet you) at the end. We were the last ones to get theirs taken which took another 30-40min wait (IP was done earlier, so we changed from UD to IP to avoid having to wait longer which was no problem). Good thing is that there are beverages for sale so you can have a drink/snack while waiting (if you haven't brought anything for yourself). As the premium seats were sold out, we took Standard tickets (£5 cheaper at c. £15 each). Have to say that I didn't mind at all. Great view and a lot more space around you to put your bags. The premium tickets seat you in the first ring (about 3 rows) and your right at the podium, but the standard tickets also give you a great view and no need to reserve these as there is plenty of room (at least on Sun 7/8 @1pm;) Can definitely recommend this as a great family outing. Show's not too long and is amazingly done!