1/11
© Alastair Muir
'In The Vale of Health'
2/11
© Alastair Muir
'In The Vale of Health'
3/11
© Alastair Muir
'In The Vale of Health'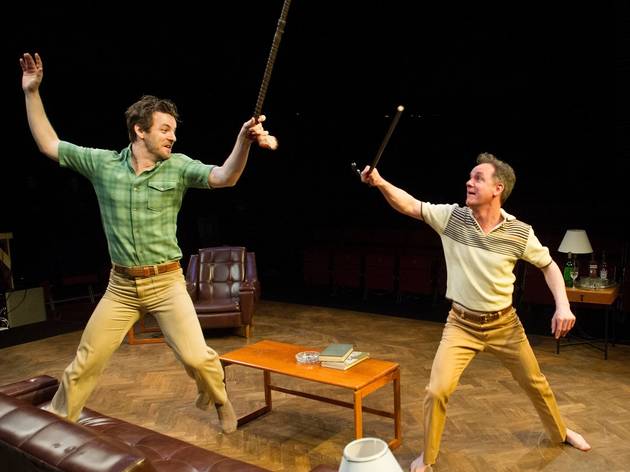 4/11
© Alastair Muir
'In The Vale of Health'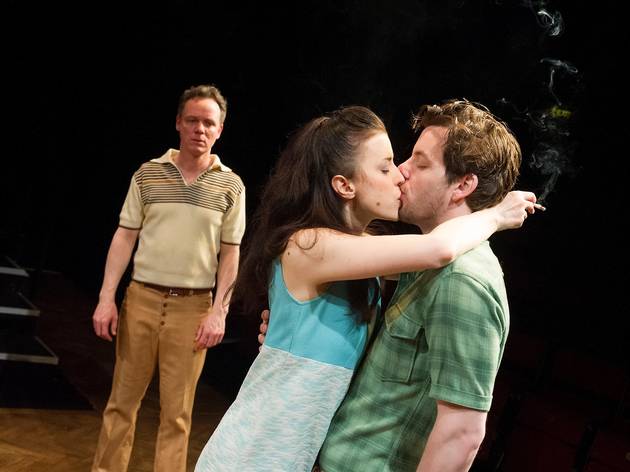 5/11
© Alastair Muir
'In The Vale of Health'
6/11
© Alastair Muir
'In The Vale of Health'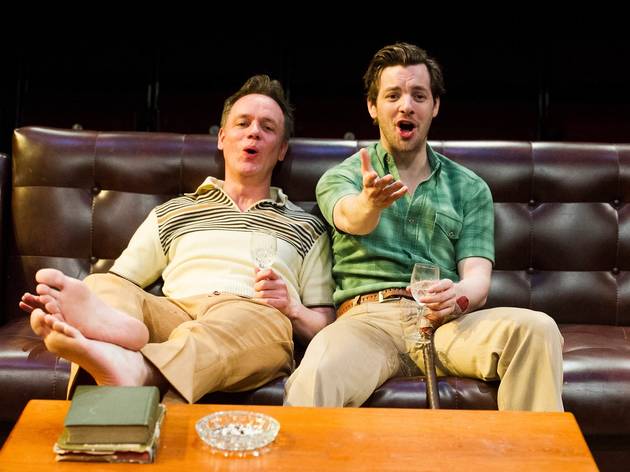 7/11
© Alastair Muir
'In The Vale of Health'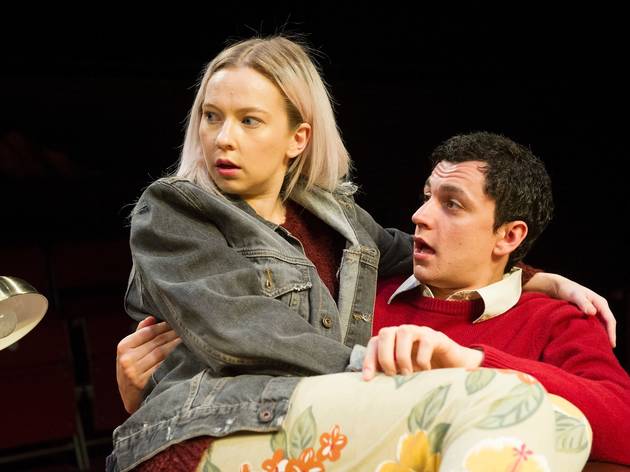 8/11
© Alastair Muir
'In The Vale of Health'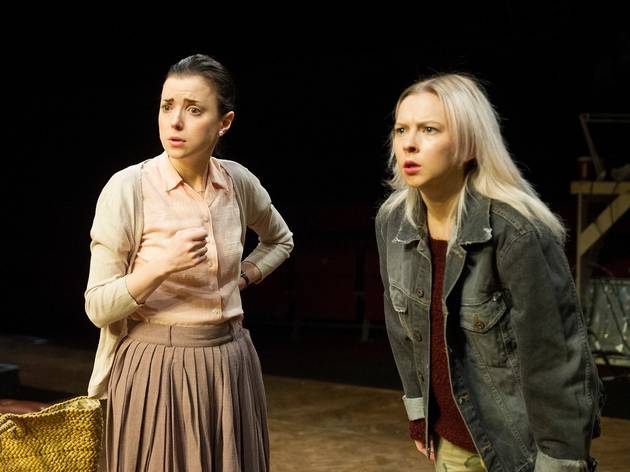 9/11
© Alastair Muir
'In The Vale of Health'
10/11
© Alastair Muir
'In The Vale of Health'
11/11
© Alastair Muir
'In The Vale of Health'
Read the blurb with care before you book more than a single trip to 'In the Vale of Health', because this 'collection of Simon Gray plays' is not what it seems. Essentially it's a single play, the decent but unremarkable 'Japes', accompanied by a dusty filing cabinet's worth of drafts, redrafts and unwarranted revisitations; the full four-part experience stretches out into eight or nine hours of the most ephemeral of Simon Gray ephemera.

'Japes' itself is solidly familiar Gray territory: the louche and literary alcoholic lead; a sibling rivalry threading in venomous silence down the years; plenty of great lines and lots of TS Eliot quotations. Gethin Anthony is initially wonderful as the eponymous wastrel (real name Jason, nickname Japes), a gently doomed and twinkling boozehound, as is Jamie Ballard as his neurotic writer of a brother. Laura Rees's Anita marks the passing of the years less successfully, but in 'Japes' is at least a fully-fleshed and often poignant character.

The remaining three plays retell the same story, often with the same scenes played out in near-identical fashion, but with ever decreasing success and credibility. 'Michael' is essentially 'Japes', just half-an-hour shorter with all the subtlety demolished, 'Japes Too' is to 'Japes' what watching the same play again is to watching a play, and 'Missing Dates' is just 'Michael' again with most of the best bits left out.

It sounds for all the world like a fascinating experiment in iterative theatre, a view into the writing process where alternate possibilities and ignored moments are allowed to play out in full, but there's such a lack of intention, such an inconsequentiality to both the writing and Tamara Harvey's direction that the end result is a degradation of the original play rather than an expansion or exploration of it.

Barring a strong speech from Ballard in both 'Michael' and 'Missing Dates' and one or two moments of strong physical comedy, it's all said best in 'Japes', and certain elements, including Rees's Anita and Imogen Doel's portrayal of daughter Wendy, decline in quality with each numbing re-run. Gray gives Anita less intelligence and depth in every play, until by 'Missing Dates' she has become little more than an accretion of increasingly sexist fantasies and paranoias.

Harvey does a solid job on 'Japes', but finds little fresh or interesting in any of Gray's rewrites. The performers valiantly toss new inflections or tweaked physicality into their re-treads, but the occasional fresh scenes amid the re-runs are more fussy colouring in than consequential narrative swerves. It's all so unilluminating, it's all so dusty and vain.

This isn't a season of new plays, this is the four-disc Special Edition box-set of 'Japes' – complete with mountains of deleted scenes and alternate endings. Like all such bloated products, it's strictly for completists only.